Zen Parenting Conference, 2018
Friday 2 March 2018 5:00 PM Saturday 3 March 2018 4:30 PM
Save
Saved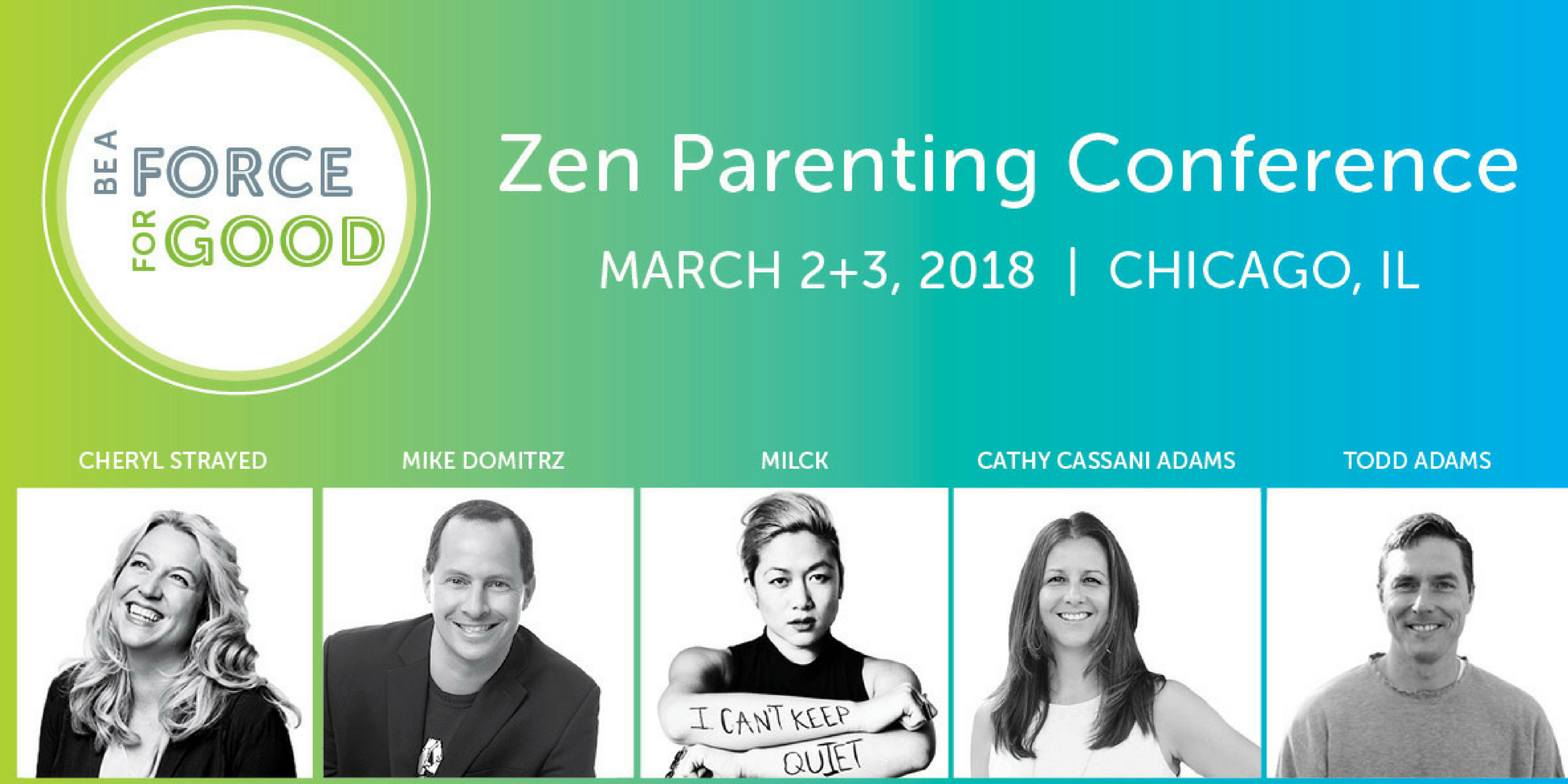 Last update 09/05/2018
134316
Ready to be a force for good?  If you're a fan of Zen Parenting Radio or simply strive for conscious living, this is a weekend you won't want to miss! Additional blogger, podcaster and teacher discounts available. Need a room for the weekend? Click here for the Zen Parenting Conference Room Block.
Join us March 2nd and 3rd for this year's dynamic lineup of events and speakers covering a range of topics including:
Wisdom
Experience the unique combination of wisdom, grit and wit from Cheryl Strayed,  New York Time's best-selling author of Wild.

Positivity
See how to turn pain into positivity with Mike Domitrz, founder of The Date Safe Project, and man on a mission to help prevent sexual assaults and encourage safe dating.
Courage
Be inspired by MILCK's anthem and movement, #ICANTKEEPQUIET and hear her courageous story of self-awareness and self empowerment.
Empowerment
Discover conference co-host Cathy Cassani Adams' unique perspective on self-awareness, parenting and the personal empowerment of women and young girls.
Self-Awareness
Join forces with conference co-host, Todd Adams, as he supports the journey to embrace healthy masculinity, conscious relationships and financial well-being.
courses
education
conventions
Nearby hotels and apartments
The Westin Lombard Yorktown Center
70 Yorktown Shopping Center, Lombard, 60148, IL, United States
The Westin Lombard Yorktown Center
70 Yorktown Shopping Center, Lombard, 60148, IL, United States