YADGAR-E- PAKISTAN -'SALAM PAKISTAN' Movie and Dinner
Sunday 25 March 2018 1:00 PM Sunday 25 March 2018 4:00 PM
Save
Saved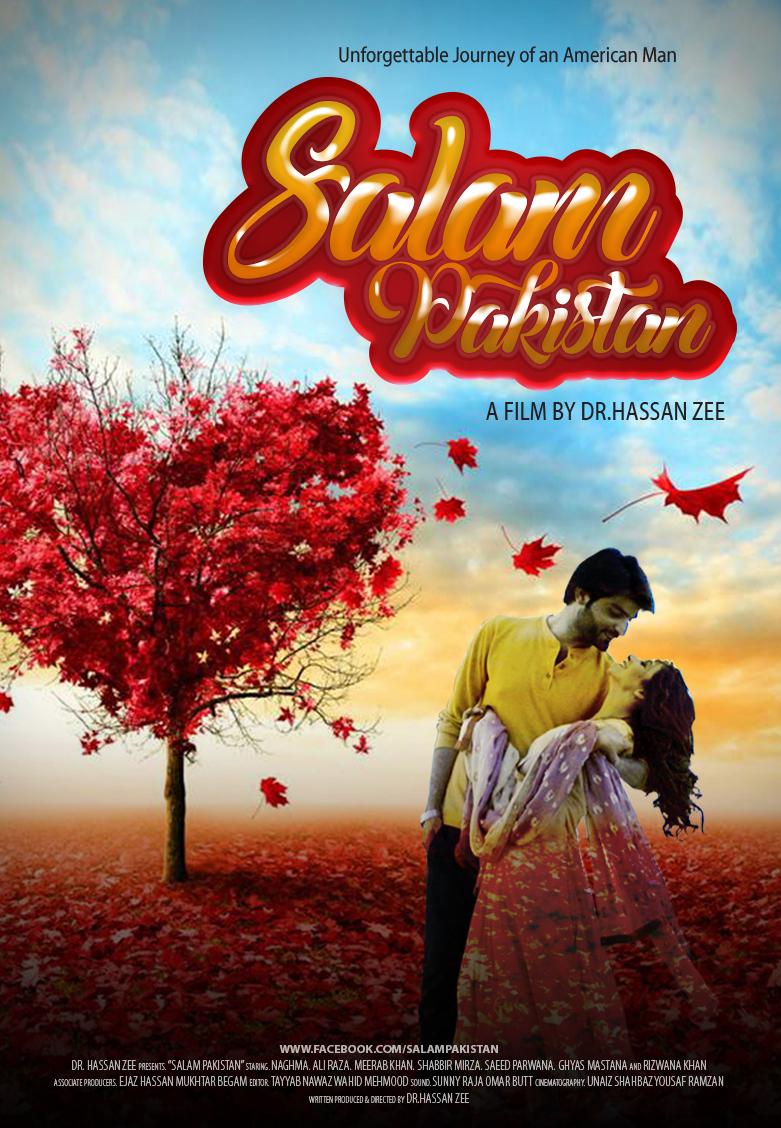 Last update 26/03/2018
126827
COME AND CELEBRATE YADGAR-E-PAKISTAN DAY ON MARCH 25TH SUNDAY




DR. HASSAN ZEE & PAKISTAN BAY AREA ASSOCIATION   
                    Presents
Sneak Preview (VIP PRIVATE SCREENING) of new Pakistani Film 'SALAM PAKISTAN'.- See it before anyone else sees it. A film shot in Chakwal Pakistan
WILL BE SOLD OUT SHOW- ONLY FEW TICKETS LEFT AT THIS PRICE. GET IT NOW.
$25 GENERAL ADMISSION- 
$50 VIP EXCLUSIVE SEATING
GUESTS CAN PURCHASE TICKET AT:
hassanzee@gmail.com to reserve the ticket. 
'SALAM PAKISTAN'-  VIP PRIVATE SCREENING ---MARCH 25
MARINA THEATRE SAN FRANCISCO- 2PM
A Film by HASSAN ZEE
AWARD WINNING DIRECTOR OF 'NIGHT OF HENNA' AND
'BICYCLE BRIDE' COMES A NEW FILM SHOT IN PAKISTAN
STARS;
NAGHMA (Pakistani Top Film Star)
SHABBIR MIRZA (Award Winner Pakistani Actor)
SAEEED ANWAR (Award Winner Pakistani Actor)
ALI RAZA (Introducing new face of Pakistani Cinema)
MEERAB KHAN (Introducing New Face of Pakistani Cinema)
Cinematography by: Unaiz Shahbaz, Yousuf Ramzan
Written, Produced and Directed by: DR. HASSAN ZEE
FILMED IN CHAKWAL PAKISTAN
"There is something truly special about 'Salam Pakistan'. I found it to be very moving, and the theme of female empowerment to be the central driving force behind the film.- JOSHUA BANE
Program
1pm- Greeting Guests/ Photos
Bollywood Dancer - Guitar-Sean Thompson
Band- Quasar


115pm-Welcome by the host of the evening-
130pm- SALAM PAKISTAN on Silver Screen
330pm- Doc Zee address 

400pm-Dinner-
SPECIAL MENU PREPARED BY CHEF KAMAL WAND
NAAN CURRY - CASTRO SAN FRANCISCO
TRAILER:
https://www.youtube.com/watchv=uSCz86MN-JI


MARINA THEATRE-2149 Chestnut St, San Francisco, CA 94123
Phone: (415) 345-1323
PARKING:
Lombard Street Garage
Located at:
2055 Lombard St
(between Webster St & Fillmore St.) *Entrance at Moulton Alley
Free Parking on Street on Sunday.
PLEASE GIVE YOUR SELF PLENTY OF TIME TO PARK. FILM WILL START RIGHT ON TIME.
music
concerts
culture
theater
cinema
food
nightlife
courses
Nearby hotels and apartments
2149 Chestnut St
2149 Chestnut Street, San Francisco, 94123, CA, United States
2149 Chestnut Street, San Francisco, 94123, CA, United States