Willamette Valley Bird Symposium 2020
Image from eventbrite.com
---
---
Welcome to the 6th annual Willamette Valley Bird Symposium!
This year's symposium will feature a day-long event bringing together professionals, students, and amateurs from the Willamette Valley and beyond. The WVBS provides an opportunity for valuable conversations among bird enthusiasts of all ages and backgrounds. Highlights include a talk from the plenary speaker (Noppadol Paothong), student research presentations, demonstrations of avian research techniques, networking opportunities, and a live raptor exhibit. Learn all about the event at Willamettevalleybirds.org.
This year will also feature a special photgraphy workshop taught by our plenary speaker, Noppadol Paothong. The workshop will be Friday January 24, 2020 (The day BEFORE the symposium). This workshop begins at 2PM and includes an hour and a half in a classroom setting followed by a practical session at William L. Finley National Wildlife Refuge until 630 PM. Cost is $50 (see admission ticket option during check-out) and transportation to this event will not be provided. Space is extremely limited, so if you are interested, don't hesitated to grab a ticket.

*Registration check-in STARTS AT 7:00AM*
**Free parking is available! Located across the street, in the Reser Stadium lots or the parking structure by the Beaver Store.
****There is a basketball game the same day, so make sure to tell any parking lot attendant that you are here for the symposium.
*** Middle and High School Students (7-12) can register free, supported by the Audubon Society of Corvallis. Free registration for 7-12 students is a first-come-first-serve, up to 30 students. Please contact WVBSQuestions@gmail.com for this support.
Early Registration Deadline: January 10th, 2020
What's included with general registration? Early registraion includes admission to the symposium, lunch, refreshments, free swag, and your choice of purchasing a commemorative item. A one-time fee to EventBrite is also incorporated into your registration costs. Late registration does not include commemorative items, and will be restricted to an overflow room. We encourage registration ahead of time, as on-site registration is not guaranteed.

Lunch: Lunch is provided by OSU catering. This year the menu features Artichoke and Pancetta Penne Pasta, Baked Tortellini (vegetarian), and Pasta Primavera (vegan).
Raffle: There will be a fundraising raffle held during the event. Prizes from past years have included binoculars, custom artwork, books, gifts from local brewers, coffee roasters, restaurants, and much more. Tickets are available for purchase online or at the event. Day of raffle ticket sales will be CASH ONLY. Tickets are $1 each, 6 for $5. Online orders can also buy 12 tickets for $10, and 25 for $20.*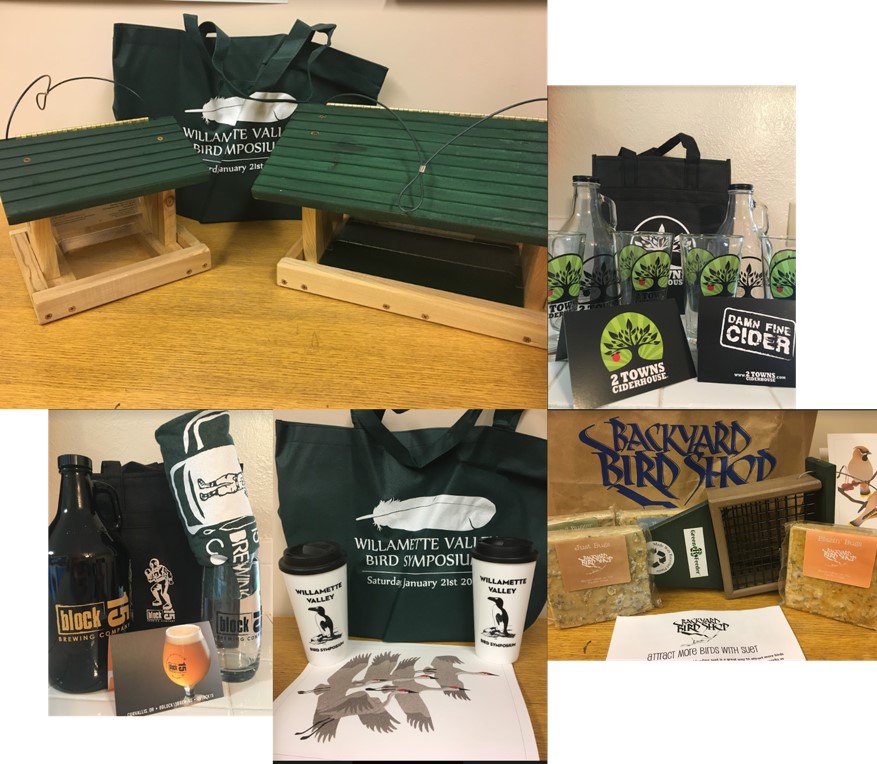 * These images are examples from the past symposia
Commemorative Sales: We are selling t-shirts ($18), pint glasses ($8 each or 2 for $15), and embroidered baseball hats ($20). We will also be selling this year's plenary speaker, Noppadol Paothong, beautifully illustrated and award winning books ($45). All proceeds for the book sales will go back to the illustrator. These items are available for purchase during registration only.
*** Commemorative Item Sales is CLOSED for Late Registration.
*Commemorative items will NOT be sold at the symposium*. Sorry, we cannot ship commemorative items!

Click here for a t-shirt size chart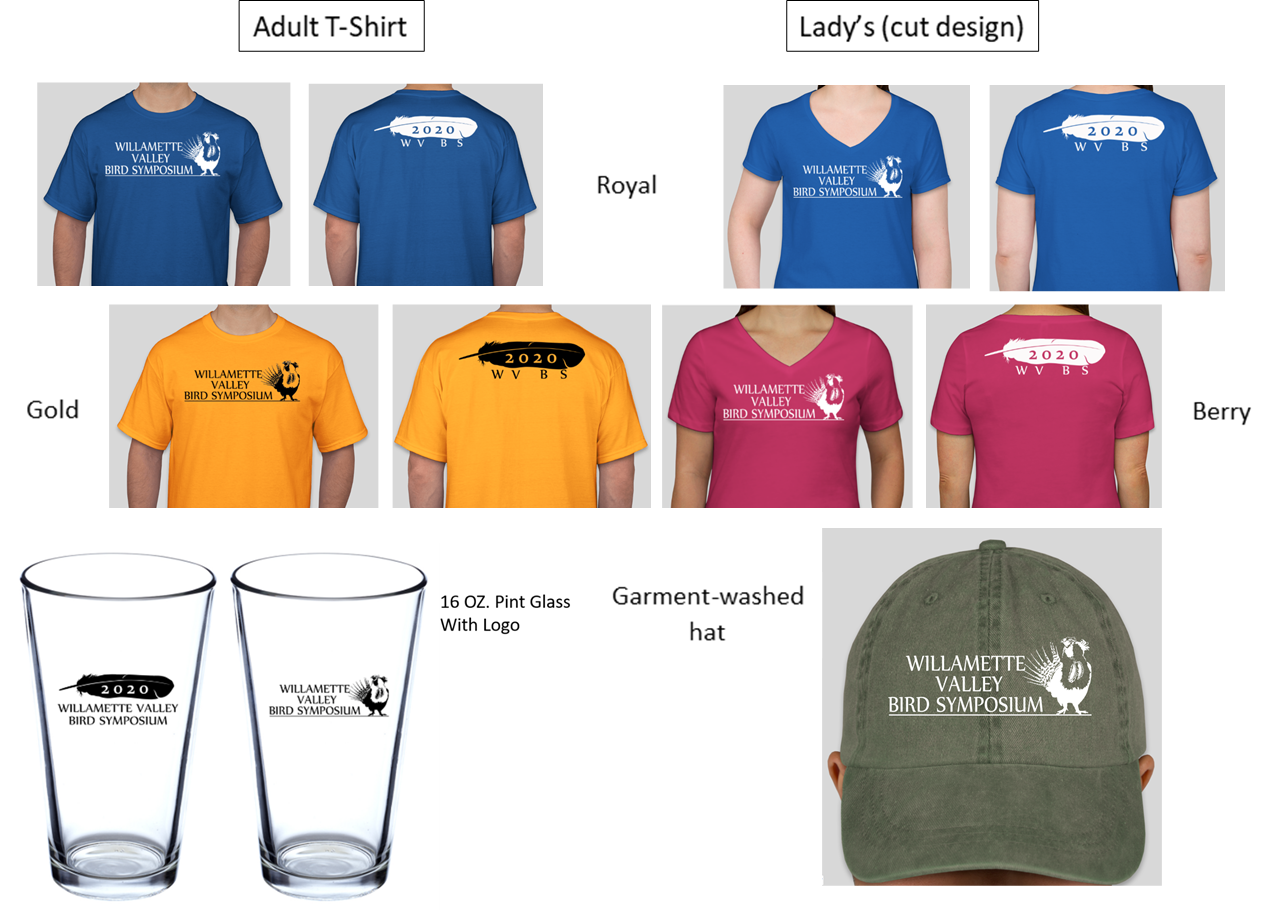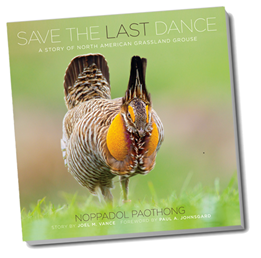 Save the Last Dance is a product of the photographer's over-a-decade-long journey of chronicling unique grassland grouse species, including Greater Prairie Chicken, Lesser Prairie Chicken, Attwater's Prairie Chicken, Greater Sage-Grouse, Gunnison Sage-Grouse, Sharp-tailed Grouse. The book describes their stunning mating rituals as they vie with development for space to breed and raise their young.This book by award-winning photographer Noppadol Paothong and renowned writer Joel M. Vance strives to rescue grassland grouse from the brink of extinction by showing the world what it stands to lose if these species are allowed to disappear forever.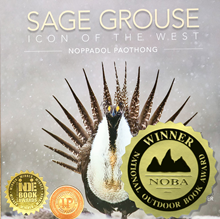 Sage Grouse: Icon of the West is lavishly illustrated with photographs by award-winning nature photographer Noppadol Paothong. These breathtaking images—many showing aspects of sage-grouse life never documented before—are accompanied with lively text by accomplished natural history writer Kathy Love. Together, they tell the story of the grouse, the habitat it needs, and the threats faced by both."
HOW TO ORDER COMMEMORATIVE ITEMS: Order your admission ticket(s). When you click "Checkout", you'll see thumbnail images of items you can purchase. You must click on those images to select and order your shirts and glasses. We'll give your items to you in person when you check in to the symposium.
Want a shirt or glass, but already bought your admission ticket? Let us know at wvbsquestions@gmail.com.
* This Raffle is sponsored by Oregon State University
3374 Views - 26/01/2020 Last update
CH2M HILL Alumni Center
725 Southwest 26th Street, Corvallis, 97331, OR, US
---
---
Are you an event organizer?
Create events for free. They will be immediately recommended to interested users.
Create event
Nearby hotels and apartments
725 Southwest 26th Street, Corvallis, 97331, OR, US
---
---
CH2M HILL Alumni Center
725 Southwest 26th Street, Corvallis, 97331, OR, US
---
Event from
eventbrite.com
---
---
Are you an event organizer?
Create events for free. They will be immediately recommended to interested users.
Create event