VISUAL SOUND BATH 360 at WISDOME w/ Torkom Ji + Michael Strauss
Thursday 30 May 2019 7:00 PM Thursday 30 May 2019 9:00 PM
Save
Saved
Last update 31/05/2019
167990
The original VISUAL SOUND BATH experience expands into new dimensions of sight and sound with immersive 360 fulldome projections at WISDOME.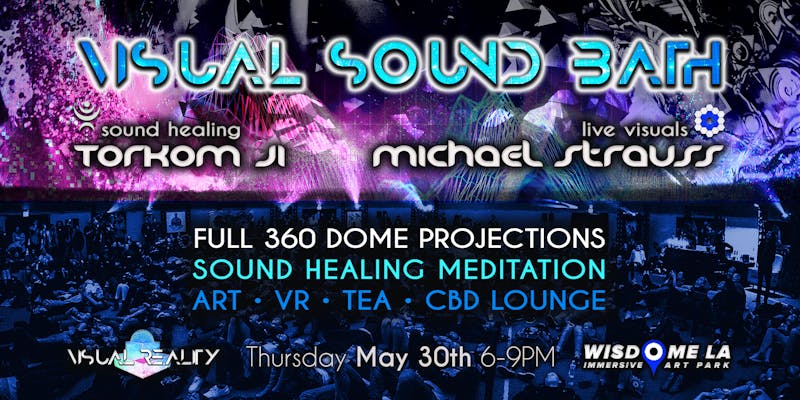 VISUAL SOUND BATH is an exploration of where meditative sounds and dynamic 360 visuals meet to produce a hypnotic and consciousness expanding experience. Deep sonic vibrations crafted by Torkom Ji set the tone. Stunning projection art by visual wizard Michael Straussilluminates the dome. This transmission seeks to provide a space of wonder, healing, and contemplation for all to access and explore.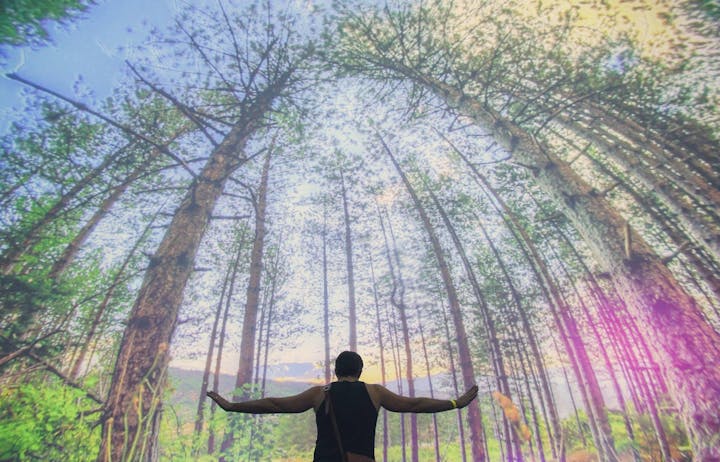 This audio/video activation is designed to allow participants to transcend the mind and invoke visionary trance states using therapeutic frequencies and immersive visual effects, generated in real time. Lay back and melt away in the sights and sounds as the journey unfolds with beautiful audio-reactive visuals and multi-dimensional sacred geometry.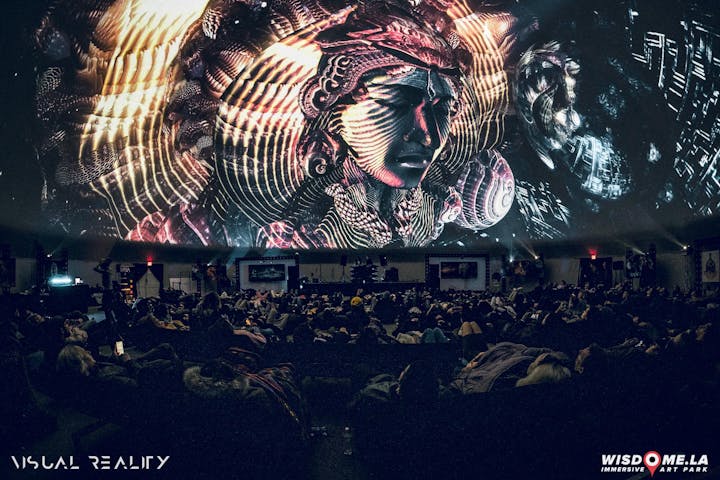 Torkom Ji is a sound healer and electronic music producer who creates and layers tonal fields and harmonics using synthesizers tuned to 432 Hz. Feel the deep bass, white noise, harmonic overtones, and ancient drones wash over you as Michael Strauss weaves a mind blowing live visual transmission. Psychedelic fractal shapes, ethereal portals, and heavenly spaces appear as the sounds guide you through an expansive journey like no other.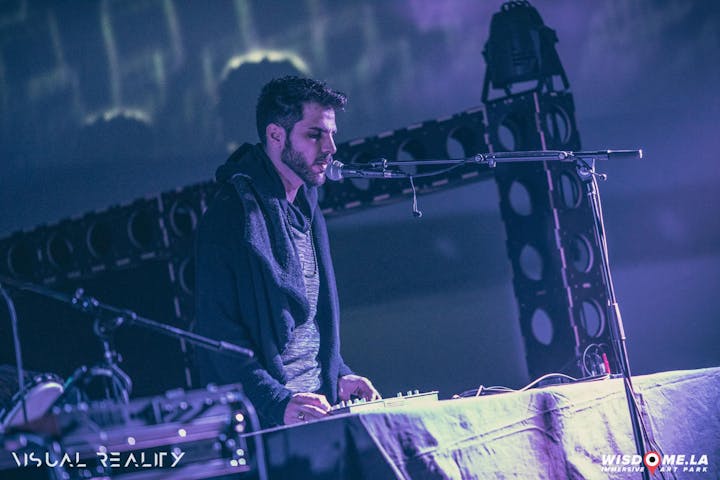 We invite you to find your own zero-point of stillness with this new form of mindful meditation. Stimulate your senses with this unique offering of transformative sounds enhanced by immersive cinematic projections. Allow yourself to unwind, receive, and float downstream in this mystical voyage through space, time, and dimension.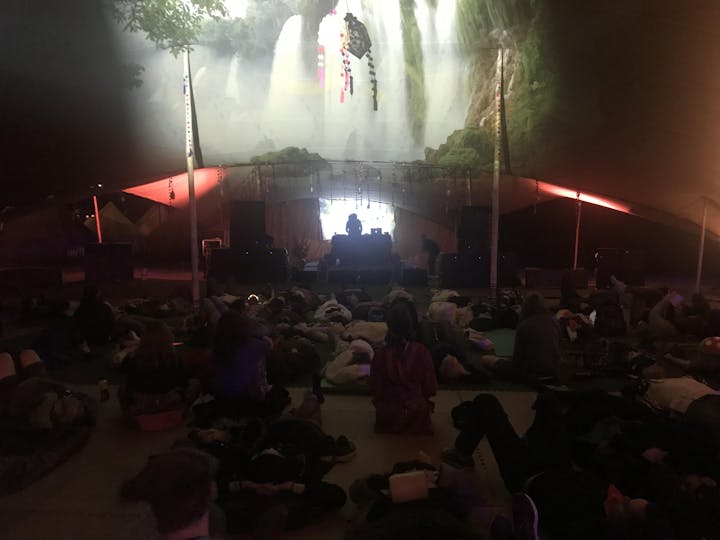 The addition of 360 full dome video projection technology to the soothing sound vibrations creates a powerful transformative experience that can be shared with a large group. The evening also features a tea and CBD lounge, a special guest musical performance (TBA), and transcendent VR demonstrations provided by Visual Reality.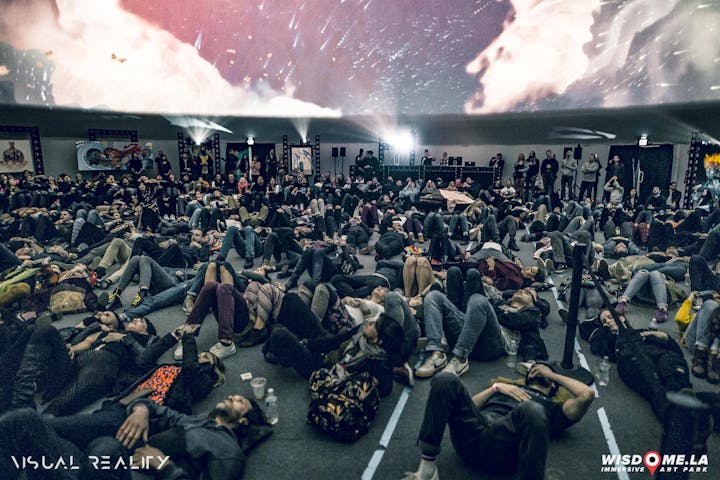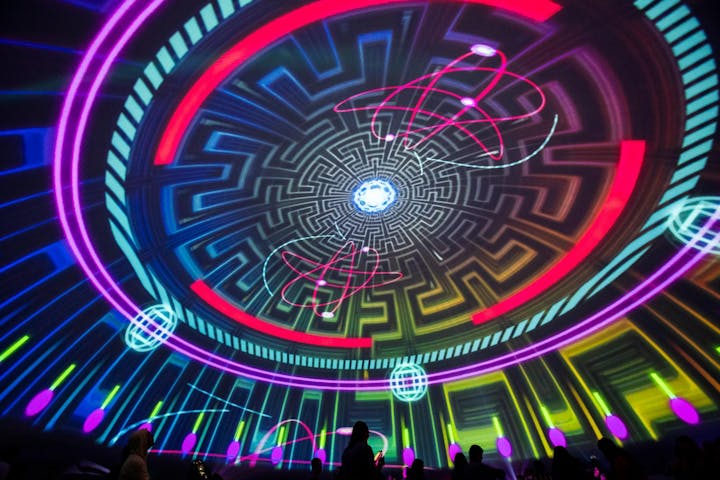 You are invited to bring blankets, yoga mats, pillows, etc to create a comfortable space. A limited number of VIP passes with reserved premium sofas ($55) are also available.
6PM - Doors Open / Immersive Chill Lounge
7PM - Special Guest Live Music Performance
8PM - Visual Sound Bath with Torkom Ji
9PM - Event Ends
Sounds by Torkom Ji www.torkomji.com
Visuals by Michael Strauss www.dprogrammers.com
Presented by Visual Reality www.visualrealitymeditation.com
Hosted at Wisdome.LA www.wisdome.la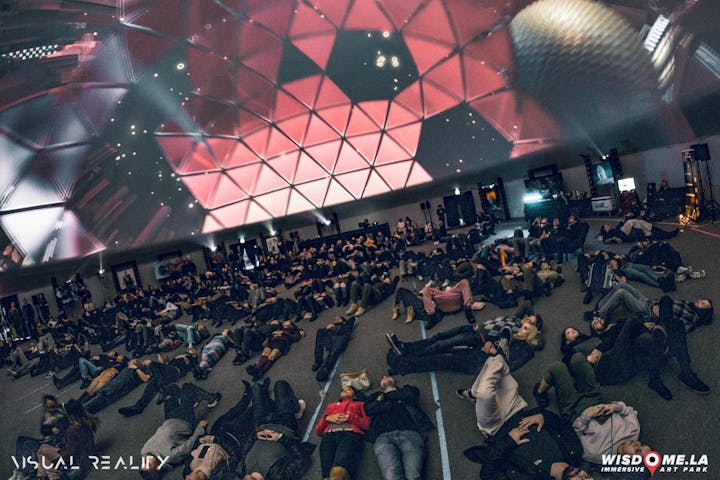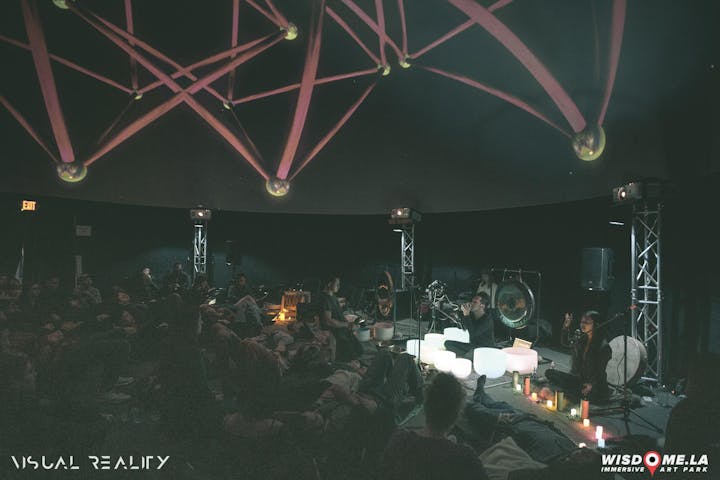 Your ticket to the VISUAL SOUND BATH grants full access to all FIVE of Wisdome's domes, including the SAMSKARA "A Journey Beyond The Mind" exhibition. SAMSKARA features a fully immersive 360 projection show, the Microdose VR interactive gaming experience, and mind-altering art exhibition featuring the works of visionary artist Android Jones.
Come early to explore all the magic the park has to offer!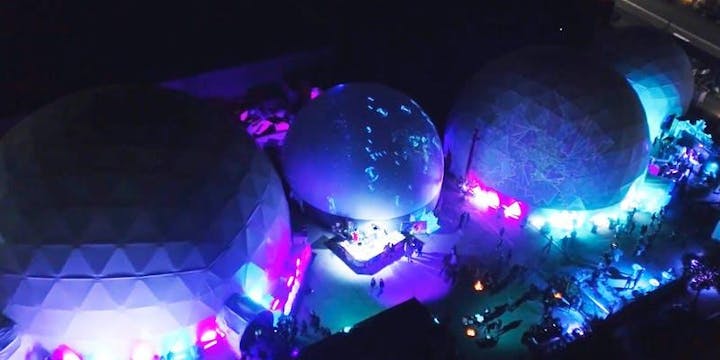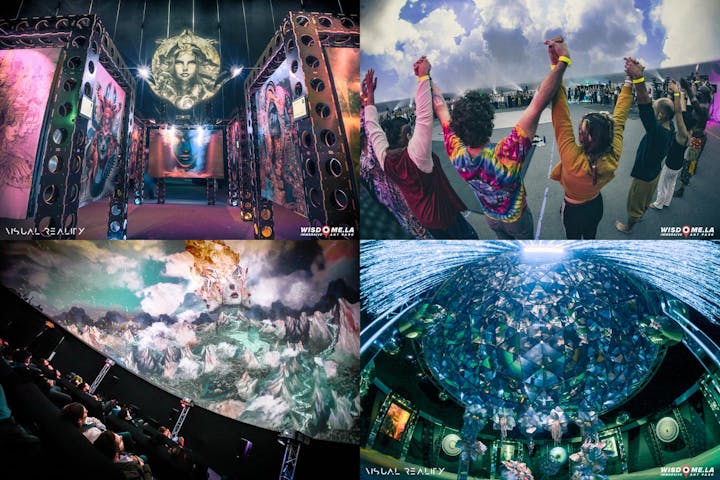 SOUNDS
TORKOM JI is a master sound healer and sonic architect from Los Angeles, and a founder of Visual Reality. He has been facilitating group experiences since 2012 and has provided deep meditation and rejuvenation for thousands of people using his unique and powerful modality. His sounds and music have been experienced at therapeutic sound spaces and festivals including Burning Man, Lightning in a Bottle, Lucidity, Shakti/Bhakti Fest, and more.
Birthed from his studies of music, vibrational energy, meditation, and martial arts; Torkom has created and perfected a system that brings people into very deep states of meditative consciousness with ease and comfort. Using synthesizers in 432hz tuning, Torkom weaves sound waves and harmonics live with his one-of-a-kind system, Quantum Harmonix - a sound-based healing technology using live synthesis, and sacred mathematics. Through the natural movement of these sounds, deep relaxation is achieved and the body's own harmonics can facilitate an elevated level of healing during and even after the experience.
He is also a sound designer whose work has been featured in apps like Inscape, Mindbliss, Neuroexplorer VR, and Kargoe. Torkom is the former resident sound meditation lead at Full Circle Venice, and Source Spiritual Center. He currently practices out of LA's top studios such as Den Meditation, Unplug, Continuum Movement, and more.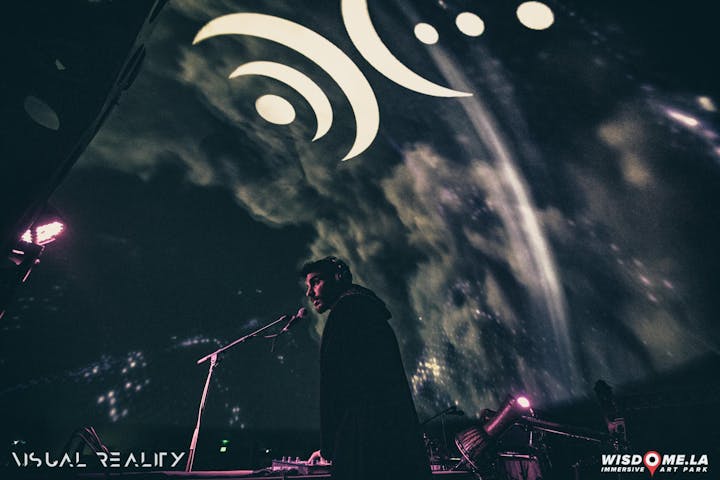 VISUALS
MICHAEL STRAUSS is a live visual artist and visionary event producer, crafting psychedelic immersive environments and multi-dimensional visual projections for nearly 15 years.
Michael's visual mixing, projection mapping, and custom animated music videos have enhanced the live performances of countless artists. His work has been seen on the main stages of festivals such as Lightning in a Bottle, Lucidity, Sonic Bloom, Symbiosis, Serenity Gathering, The Untz, Electric Daisy Carnival, Nocturnal Wonderland, and Burning Man's Camp Questionmark and Opulent Temple.
He has appeared for hundreds of performances at nearly every venue in the LA area. Important collaborations include next-level stage shows with mindblowing acts including Lucent Dossier Experience, Kalya Scintilla's Evokation, and Desert Dwellers: Beyond. Most recently Michael was chosen to represent the art of Alex and Allyson Grey as the official VJ for the Bicycle Day 75th Anniversary tour with Shpongle.
As a founder of Visual Reality, Michael continues to explore new forms of expression - expanding into 360 projection domes, VR, and augmented art. Michael is the true embodiment of a modern-day wizard, using technology and creativity to transform reality.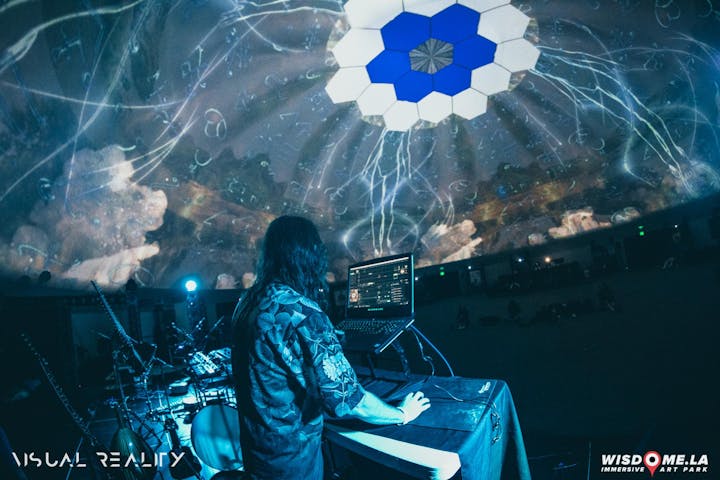 Visual Sound Bath is presented by VISUAL REALITY - LA's original immersive event collective, bridging the gap between art, technology and consciousness since 2016. They are known for designing experiences and creating moments that open hearts, lift spirits, and blow minds.
"We create environments that facilitate deep inner journeys, as well as community building social connections. Our pioneering multi-sensory events blending VR with psychedelic augmented art, live audio/visual performances, and sound healing meditations provide a unique perspective on conscious entertainment and transformative technology. Your participation is vital. Seeing is believing in this world of infinite possibilities. Let's create a new reality together!"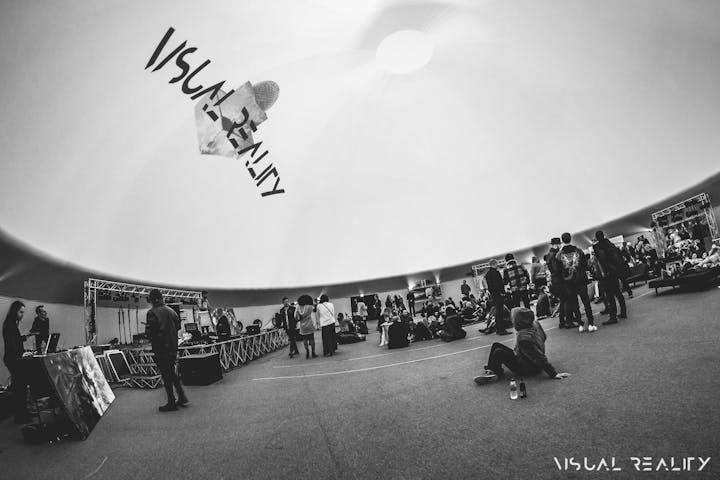 music
concerts
art
exhibit
festivals
vjing
ambient
electronic
videogames
Cannabis
Nearby hotels and apartments
Wisdome Immersive Art Park
Palmetto Street 1147, Los Angeles, 90013, California, United States
Wisdome Immersive Art Park
Palmetto Street 1147, Los Angeles, 90013, California, United States
Event from
eventbrite.com