Video Marketing for Novices on a Budget - Washington, D.C.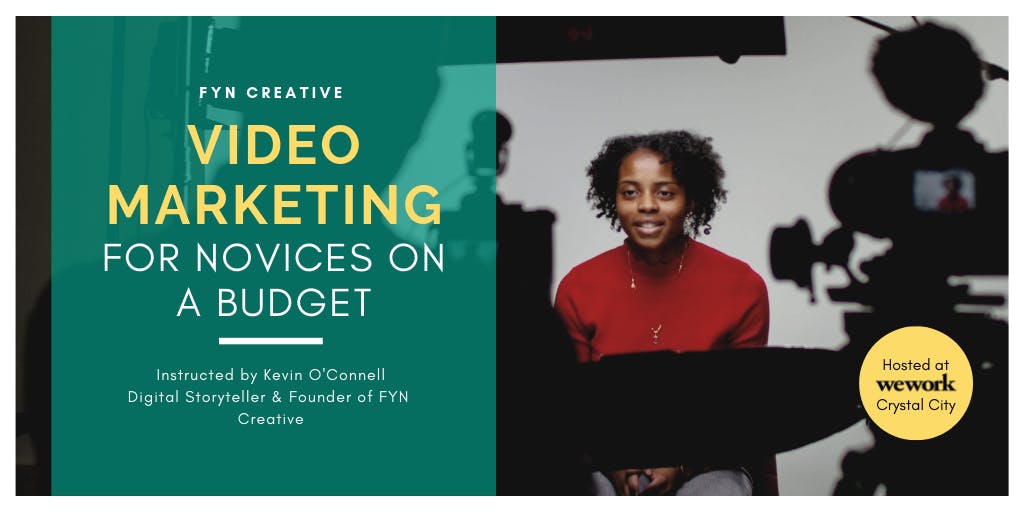 Image from eventbrite.com
---
A full-day video marketing workshop minutes outside Washington, D.C. for marketing professionals, creatives, and small business owners.

Look at your Facebook, Instagram or LinkedIn feed. How many videos do you count in the first 20 posts? It is most likely more than half.
Research shows that by next year in 2020, more than 80% of social media consumer traffic will be through video. This is likely not surprising based on your own consumption of video lately. Are we right?
And video marketing is not just for millennials and Gen Z consumers. Based on Global WebIndex's report, 81% of 55 to 64-year-olds are watching videos online each month.
Whether you are the owner of your own business, a colleague responsible for telling the story of your organization, or an up-and-coming creative looking to build their skills, having the basic knowledge of video is a must-have skill. The truth is, watching a video of a product or service is four times more popular than imagery or written word.
That is why we are offering this workshop. Because we know the importance of video. We know how to use it, where and how to best distribute it, what trends are unfolding, and most importantly, how to craft your message and produce your next video(s) on a shoestring budget and with little time and experience.
What will you get out of this workshop?
We will share the most valuable lessons we learned while creating video content for clients such as American University, George Washington University, Lemonade Day National, Washington Councils of Government, and Leadership Greater Washington. Our instructors are all self-taught and have a combined experience of over 30 years in video.
A few learning outcomes of this hands-on workshop include:
1. Understanding of video production best practices, equipment accessible on a variety of budgets from $0-$1,000+, and resources and tools to produce content. As well as an understanding of lighting, audio, composition, interview techniques, Facebook Live, Instagram Live/Stories, Snapchat, iPhone filming, DSLR filming, and more.
2. Gain hands-on experience (in a small group of no more than 2-4 people) crafting a story, producing, filming, interview techniques and editing best practices. Each group will leave with their own digital assets they created by the end of this workshop.
3. Understanding of current trends and key statistics in the digital marketing space.
4. Ability to create episodic-type content that you can confidently communicate through video for yourself or your organization and that seamlessly integrates with your marketing strategy and business goals.
5. Learn what kind of messaging, talking points, and resources you can use to effectively communicate the worth and benefit of an effective video strategy for your organization.
6. Beyond the Class: Access to a private Slack or Facebook group, invitations to our free quarterly DC Social Media meetups (think: Donuts & Digital), and bi-monthly email social media tips.
Who is it for:
These workshops are for those that want to make a change either in their organization, their business, or in their career.
This session is best for small business owners, marketing professionals in both the non-profit and for-profit space, and up-and-coming creatives looking to build their competency in video without paying thousands of dollars for a film school or navigating impersonal online courses that lack hands-on training.
We will tell you this:
We have developed this training for those individuals and organizations that are experimenting with the digital landscape, or need their employees to be well versed on video storytelling.
If you are coming to this session as an employee of a large organization we recommend you bring your boss or a colleague to help move your organization's digital needle and create uniform buy-in for next steps to be successful.
Meet the instructors: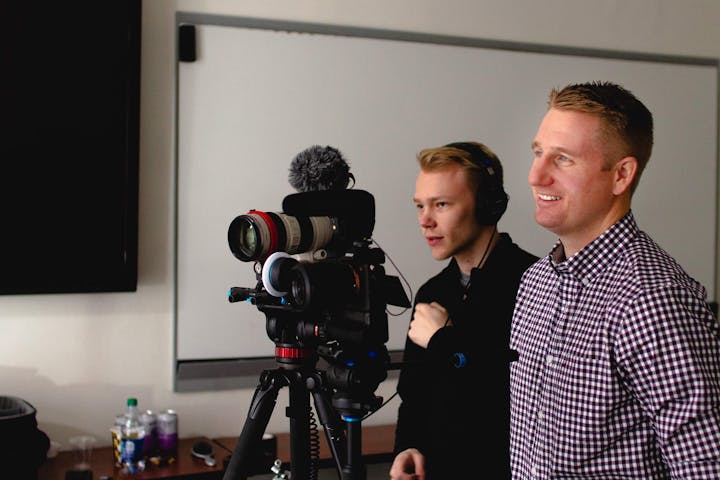 Kevin O'Connell, founder of FYN Creative, is the facilitator for this training and has more than 15 years experience telling stories through audio, video, imagery and written word. He brings a wide perspective on how video plays a role in social media strategy and how video content can help you reach your actual business objectives.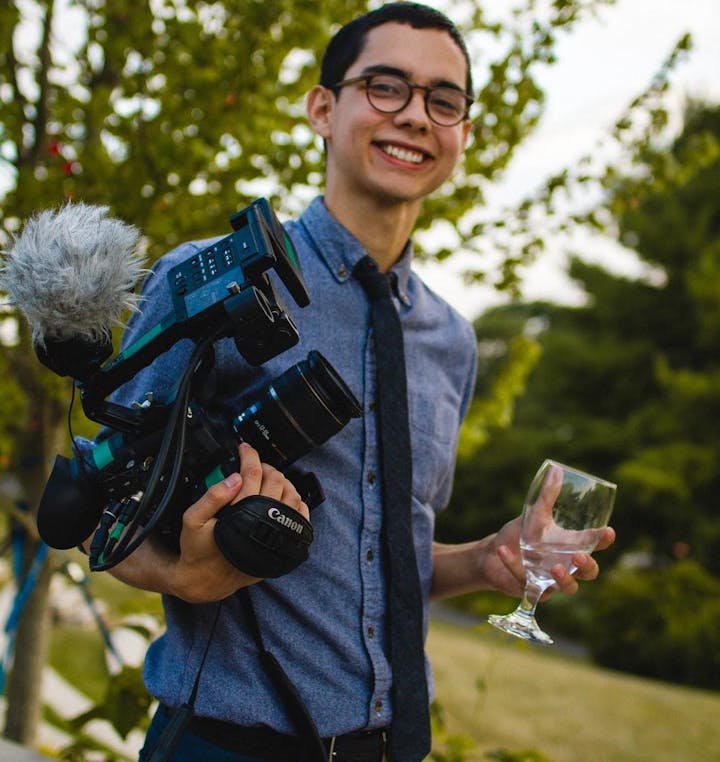 Joshua Holinbonich, videographer employed at FYN Creative. Joshua has been shooting video for over 6 years and has had the opportunity to lend his visual talents toward Music videos, Short Films, Corporate Pieces, Web Commercials, and Documentaries.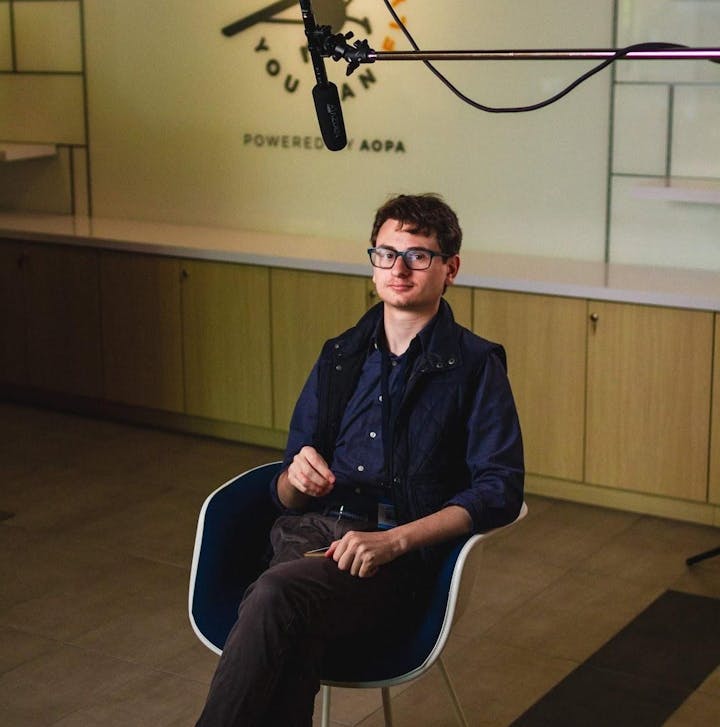 Eric Robinson, video editor at FYN Creative for over a year. Eric has experience with both video editing and camera work. He has worked on various projects, including commercials, social media videos, documentaries, and broadcast news content.
Program Details
10:00am to 5:00pm with 30-minute lunch break in Crystal City.
No more than 10 attendees. This will sellout!
This is not held in some boring conference room. You'll get to experience a WeWork co-working environment. We'll give you a tour too if you'd like. Lastly, because we'll be filming, be prepared to move around and be on camera. It helps to also come with a few talking points of ideas on what you would like to communicate through video to share with the group or to work on as part of your video project.
Plenty of time for specific questions and answers before, during, and after.
More about FYN Creative and our trainings:
Over the last three years, FYN Creative has run small group digital storytelling and social media workshops once a quarter for colleagues in the Washington, D.C. metro area, representing world-renowned associations to small business owners, startups, and government agencies. A few organizations include PBS, the TSA, National Archives, Ballston BID, Silverback Strategies, American Society of Clinical Oncology, the Aircraft Owners and Pilots Association (AOPA) and many more. In fact, these workshops have even started to attract professionals from the mid-Atlantic that come to D.C. just for these workshops.
YesAQ's
In lieu of a traditional FAQ, the answer to every question below is yes. This was inspired by Seth Godin as well as the team at Basecamp.
The answer is YES.
Can I attend if I do not work in marketing, social media, or video?
Can I attend if I do not work or live in Washington, D.C.?
Can I bring a co-worker or my boss?
Is this for someone looking to enhance their digital skills or make a career transition?
Can I bring my DSLR or point and shoot?
Will there be a lot of discussion?
Will there be hands-on experience with cameras and editing?
Will I have a better understanding of what equipment, tools, or resources I need for my organization?
Will I learn more about Live video?
Can I keep in touch with Kevin & fellow attendees after the training?
Will there be group work?
Will this be challenging?
Do I have to show up right at 10:00am?
Will it go until 5pm?
Is there parking options? Is there a metro nearby?
Are there plenty of lunch options within walking distance? So many :)
The punchline: this workshop will sell out as it did for our Social Media Deep Dives in the spring.
Can't make this one but you are still interested? Perhaps you would rather attend a weekend workshop? Let us know by sending a quick note to Kevin and we'll keep you in the loop - kevin@kevin-oconnell.com.
More about FYN Creative and Kevin O'Connell in the organization description below.
Refund Policy: If your plans change and you can no longer attend, please email kevin@kevin-oconnell.com within 7 days of the workshop. No refunds will given after this date. However, you may transfer your registration to attend another workshop within a 90 day period or to another person.
Testimonials:
"As a career social media manager, I was skeptical about how much I would learn from Kevin's workshop, but I walked away with a wealth of new knowledge on emerging trends, social media advertising, and what makes good animated content. The small class size allowed us to actively bounce ideas off Kevin and others in the room, which I'm sure we all really appreciated. I've already shared some of my new ideas with my boss, who's just as excited as I am to put Kevin's advice into practice moving forward." -- Harmeet Kamboj, Communications and Social Media Assistant at PRRI
"FYN's workshop was very engaging and the intimate setting made it easy to participate and ask questions. Very pleased to have walked away with tangible ideas to bring back to the workplace. It was definitely a worthwhile investment!" -- Maggie Dewane, Communication Manager Marine Stewardship Council
"Kevin is a great speaker and very knowledgeable about all things social media. Whether you're looking to revamp your current channels or start from scratch, he is there to give you input and personalized guidance. The class was well worth the time and money, I would highly recommend to all." -- Christine Golden, Spargo, Inc.
"This workshop is essential for digital marketers across the board, but especially for those who need to reignite their creativity! What a fantastic day full of learning and insight. I will definitely recommend to colleagues and small business owners I work with daily." -- Anonymous (Non-profit professional)
Other upcoming workshops hosted by FYN Creative:
Social Media: Create High Quality Smartphone Photo & Video Content - Washington, D.C.
Discover Your Organization's Digital Voice - Washington, DC.
Social Media & Digital Storytelling Deep Dive - Washington, DC.
22255 Views - 04/12/2019 Last update
WeWork Crystal City
2221 South Clark Street, Arlington, 22202, VA, United States
---
Are you an event organizer?
Create events for free. They will be immediately recommended to interested users.
Create event
Nearby hotels and apartments
2221 South Clark Street, Arlington, 22202, VA, United States
---
---
WeWork Crystal City
2221 South Clark Street, Arlington, 22202, VA, United States
Event from
eventbrite.com
---
---
Are you an event organizer?
Create events for free. They will be immediately recommended to interested users.
Create event