Valentine's Day Dinner In A Gorgeous Penthouse Overlooking The Manhattan Skyline!!
Wednesday 14 February 2018 5:30 PM Wednesday 14 February 2018 11:00 PM
Save (1)
Saved (2)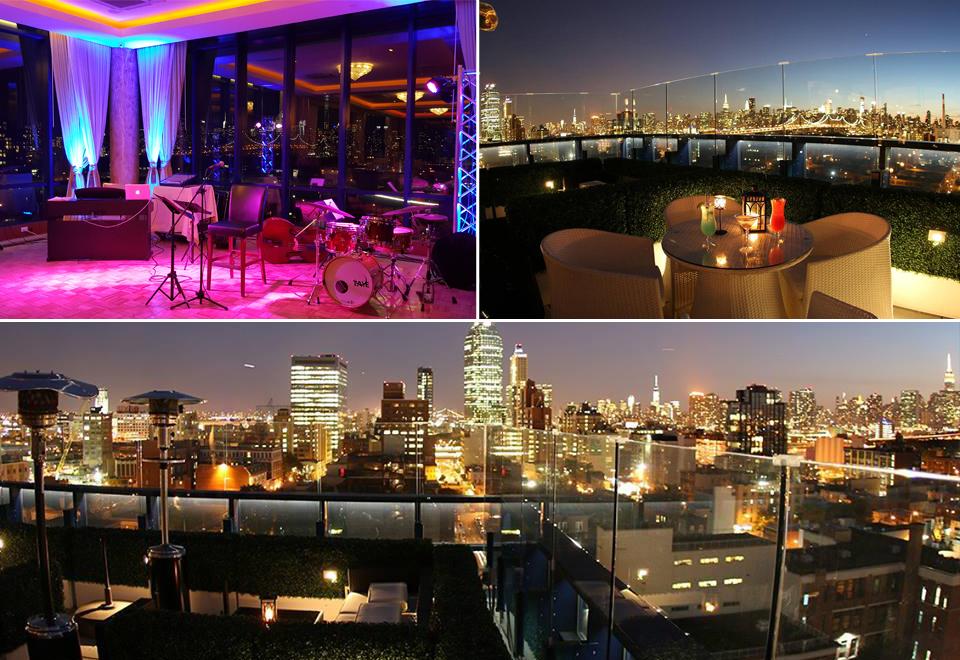 Last update 14/02/2018
34670
Celebrate Valentine's Day @ the Gorgeous Vista Penthouse overlooking the Manhattan Skyline!
Enjoy a lovely dinner with dessert and a bottle of wine for you and your significant other! DJ and Dancing as well!
$125 PER COUPLE plus tax (Gratuity included)
****In order to make your reservation, you must contact Mike, the events coordinator for the Vista Penthouse, at mike@vistany.com or 917-602-8408.
The Eventbrite ticket is NOT a reservation.
VALENTINE'S DAY DINNER MENU
SALAD
Baby Arugula Salad
Red apple, toasted almond, shaved manchego cheese
& balsamic vinaigrette
APPETIZER
Mushroom Ravioli w/ Shaved Asiago Wild Mushroom Cream
CHOICE ENTRÉE
Crisp Skinned Seared Salmon
Lemon-caper white wine sauce
Or
Grilled New York Strip Steak
Au poivre sauce
Or
Roasted Chicken Breast
Wild mushroom, madeira wine sauce
-----
Entrée Accompanied By
Grilled asparagus with Garlic butter & Truffle mashed potatoes
-----
Dessert
Molten lava cake with Vanilla ice cream
-----
$125 PER COUPLE plus tax (Gratuity included)
Romantic Valentine's Day Dinner In our penthouse ballroom
Overlooking the Manhattan Skyline
Four course dinner includes salad, appetizer, entrée, dessert
Complimentary bottle of wine or sparkling wine
***** CONTACT MIKE BEKKER AT MIKE@VISTANY.COM OR 917-602-8408!!!
*****YOU MUST CONTACT MIKE, THE EVENTS COORDINATOR FOR THE VISTA PENTHOUSE, AT MIKE@VISTANY.COM OR 917-602-8408 IN ORDER TO MAKE YOUR RESERVATION. YOU CAN ALSO CALL OUR CATERING DEPARTMENT AT 347-536-3640 AND ASK FOR MIKE.
THE EVENTBRITE TICKET IS NOT A FINAL CONFIRMATION. CALL TODAY - TICKETS ARE SELLING OUT!
discos
food
courses
wine
sweets
Nearby hotels and apartments
Vista Penthouse & Sky Lounge
27-05 39th Avenue, Long Island City, 11101, NY, United States
Vista Penthouse & Sky Lounge
27-05 39th Avenue, Long Island City, 11101, NY, United States