UI Dance presents Dancers in Company 2020 Home Concert
COVID-19: many events have been canceled or postponed, please check with the organizer the event status.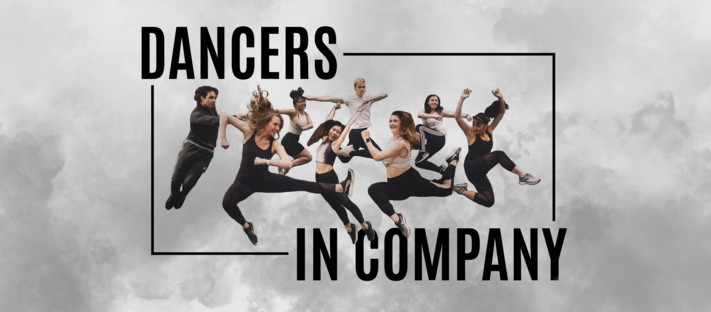 Image from hooplanow.com
Presented by the University of Iowa Department of DanceDancers in Company 2020 Home ConcertFebruary 26, 27, 28, 29 at 8:00 p.m.Space Place TheaterDancers in Company, the University of Iowa's touring ensemble, presents an evening of contemporary dance for their home concert. Now in its 36th year, the company's repertory will reflect current trends in concert dance from leading companies in the field such as Urban Bush Women. Curated by company directors George de la Peña and Alexandra Bush, this evening of dance engages with current social and cultural themes as well as exploring the joys of combining music and dance. UI Dance students will perform as well as conduct workshops and public discussions to facilitate community conversations throughout Iowa and neighboring states. We urge you to catch the only UI home performances from this company of talented and exciting dancers.Works featured in this year's concert include:And Let's GoChoreography by Alex Bush, in collaboration with the companyAnd Let's Go is a meditation on preparation and an ode to movement as an art and a state of being. It celebrates movement as cultural expression through community, and embraces athleticism, rigor, and play as integral components of a rich movement experience. The choreographer was inspired by her toddler son's joyful exploration of movement, and her own curiosity around nurturing one's love of moving while also cultivating a career out of those same principles. And Let's Go features music by the Hawkeye Marching Band Drumline.LOOKS LIKE HAPPYChoreography by Melinda Myers, in collaboration with the ensembleThe Pathology of LoveChoreography by Charlotte Adams, in collaboration with Tony Orrico and Nicole WongThe Pathology of Love premiered in New York in Joyce Soho's 2003 season by Charlotte Adams & Dancers. Described by The New York Times as, "arresting," this piece was performed by Tony Orrico and Nicole Wong who collaborated with Charlotte Adams in creating the intricate and physically challenging partnering that continues to deliver and emotional whop to audiences.Damper Lifted OblivionChoreography by Tony Orrico, in collaboration with the dancersI Shall Wear My Trousers RolledChoreography by Charlotte AdamsI Shall Wear My Trousers Rolled, inspired by T.S. Eliot's The Love Song of J. Alfred Prufrock, suggests the romance of the past through overlapping images and memories. The piece features seven dancers, costume design by Margaret Wenk-Kuchlbauer, and a collage of earth 20th century music: Louis Armstrong, Irving Berlin, Claude Debussy, Charles, Ives, and Bessie Smith.Women's Resistance excerpt from Les écailles de la mémoire (The Scales of Memory) (2008)Choreography by Jawole Willa Jo Zollar and Germaine Acogny, in collaboration with the original castWomen's Resistance was originally created for Urban Bush Women. This performance of Women's Resistance by the University of Iowa Department of Dance is staged by Urban Bush Women.Urban Bush Women BOLD Facilitators and Re-stagers: Keisha Turner and Maria Bauman-MoralesTickets:$14 Adults$8 Seniors (65+)$8 Students & Youth$5 UI Students (with valid ID)Tickets are available through the Hancher Box Office at 319.335.1160 or 1.800.HANCHER or online at www.hancher.uiowa.edu/tickets.Individuals with disabilities are encouraged to attend all University of Iowa-sponsored events. If you are a person with a disability who requires a reasonable accommodation in order to participate in this program, please the Hancher Box Office in advance at 319.335.1158.
531 Views - 29/02/2020 Last update
davenport street 20
iowa city, ia
---
Are you an event organizer?
Create events for free. They will be immediately recommended to interested users.
Create event
Nearby hotels and apartments
iowa city, ia
---
davenport street 20
iowa city, ia
Event from
hooplanow.com
---
---
Are you an event organizer?
Create events for free. They will be immediately recommended to interested users.
Create event
Dubuque

›