Trouves votre chocolat! (Find your Chocolate)
Friday 13 July 2018 6:00 PM Friday 13 July 2018 7:30 PM
Save
Saved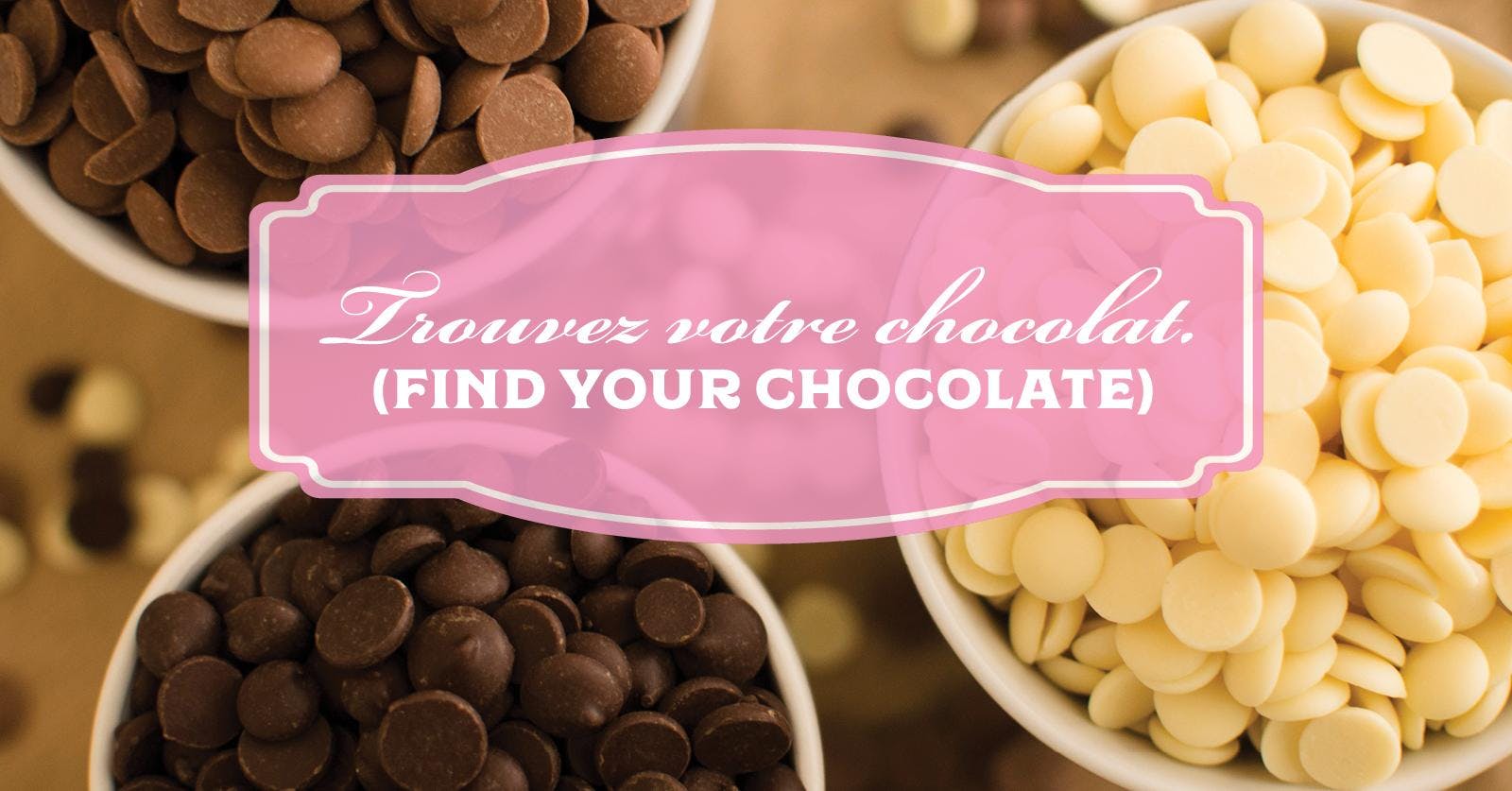 Last update 14/07/2018
892
Are you a white, milk, or dark chocoholic?
Come learn about the origins of each of the more commonly known types of chocolate, and leave with a whole new appreciation for the countries and flavors that differentiate each of the types of chocolate. Understand the nuances between the 38%, 64%, 70% and 85% chocolates and find which one you will never forget…and cannot live without.
Have you ever read the detailed label of a wine bottle, and then start to taste it before it even hits your lips? In a similar way, this class will help you learn the many undiscovered flavors within chocolate, and appreciate that there can be blackberry notes or other descriptors that differentiate what might appear to be three or the four types of chocolate, but in reality are actually dozens.
At L'More Chocolat, we are committed to bring you the experience of understanding the many differences of types of chocolate and the countries from which they are harvested and brought from bean to bar. Leave knowing that you have found your favorite chocolate in the world, and will have a place to come to always find it.
Nearby hotels and apartments
L'More Chocolat
633 Lake Street East, Wayzata, 55391, MN, United States
633 Lake Street East, Wayzata, 55391, MN, United States