`Today's Star Wars Missile Defense System` - AZ Chapter
Thursday 14 September 2017 7:30 AM Thursday 14 September 2017 9:00 AM
Save
Saved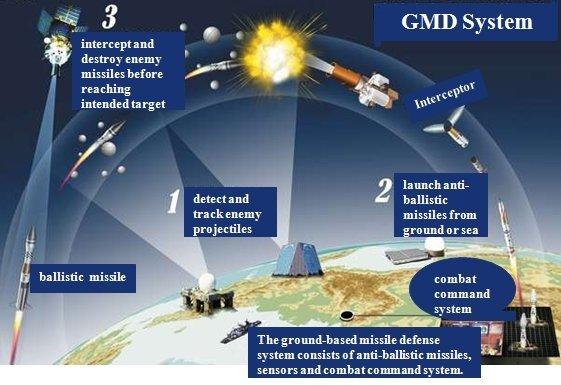 Last update 15/09/2017
91
Today's Star Wars 
Missile Defense System
 
Guest Presenter:
Jim Nolton  
President, Nolton Enterprises
CEO, Novocryo 
Do you remember the reference to STAR WARS missile defense in the Reagan era?  Do you know what STAR WARS missile defense really entails?  Wouldn't you like to know what the US Government and the Aero Space contractors have been working on to keep us safe from unfriendly nations?  With all the unrest in the world today (especially now), wouldn't you like to know what is protecting you and your family and how it works?  Well, this presentation will tell you about the US layered missile defense system as it pertains to unfriendly offensive Inter Continental Ballistic Missiles (ICBMs) and how the system works.
This presentation will give you an inside look at the weapon system like you've never seen before.  It will focus on and show actual footage on the Ground-Based Midcourse Defense (GMD) Rocket, the Exo-Kinetic Kill vehicle payload, and what happens the instant it impacts an unfriendly rocket in space.  
 
Multiple A&D companies contribute directly or indirectly to the systems, sensors, radar and weapons that comprise the GMD. Join us in Phoenix on Thursday September 14, 2017 and find out where and how your company fits into the big picture.
Guest Presenter


Jim Nolton, President of Nolton Enterprises technical/business consulting and CEO of start-up Novocryo in Scottsdale - AZ, has years of experience from consumer electronics start-ups blended with high-tech Aerospace expertise used by the Military and Department of Defense (unmanned rockets and missiles). He recently held a seat on the Board of Directors at Guardian8 Corp.  
Early in his career, Mr. Nolton served as Sr. Program Manager for Unitech Industries and as Aerospace Systems Engineer for General Dynamics on the Tomahawk Cruise Missile and other classified rocket and missile programs.  
In 1995, Mr. Nolton Co-founded Mobility Electronics (later renamed IGo Inc - NASDAQ: IGOI) a computer electronics design and manufacturing firm for mobile & fixed PC computer systems. Mr. Nolton was involved in all aspects of the company from Engineering, New Product Development, Program Management and Systems Test/Verification/Integration.
Mr. Nolton then joined Orbital Sciences Corp (now Orbital ATK) in 2005 and for ten years served as Strategic Technical Business Development Lead for Orbital Sciences Corp. (NYSE: OA). His involvement included design and manufacturing of Inter-Continental Ballistic Missiles (ICBMs) and various other rocket and missile programs for the Department of Defense.
 
Along with his 31 years of professional experience in engineering and product development, Mr. Nolton has a Master's Degree in Strategic Business (MBA) from Arizona State University and a Bachelor's Degree in Mechanical Engineering from Northern Arizona University 
art
trade shows
business
courses
technology
painting
Start Up
Nearby hotels and apartments
National Bank of Arizona
6001 N. 24th Street, Phoenix, 85016, AZ, United States
6001 N. 24th Street, Phoenix, 85016, AZ, United States