THE VIRGOS MEGA MEATLOAF BIRTHDAY BASH, SATURDAY 9•16•17
Saturday 16 September 2017 5:00 PM Saturday 16 September 2017 10:00 PM
Save
Saved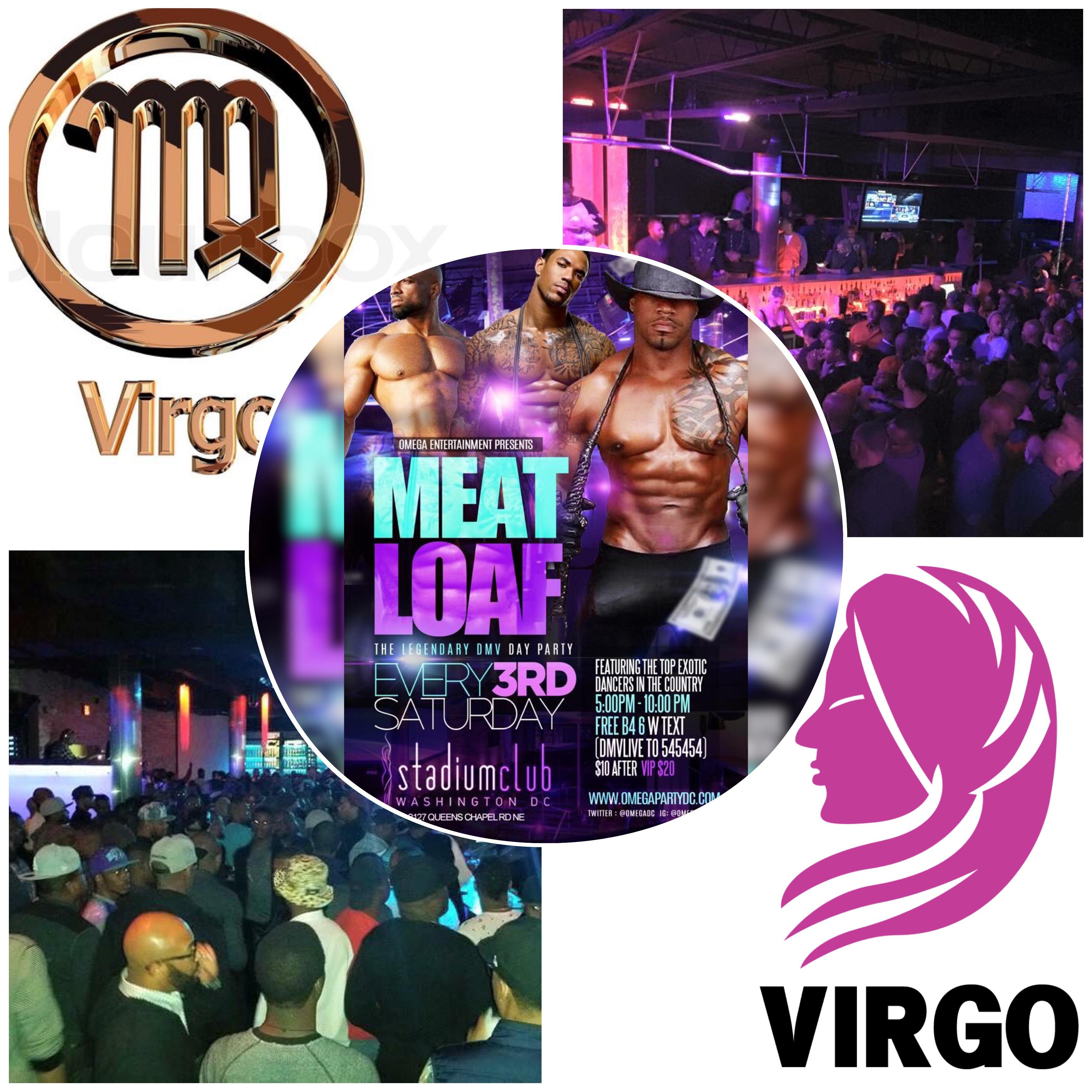 Last update 09/05/2018
18411
THE VIRGOS MEGA MEATLOAF BIRTHDAY BASH, SATURDAY 9•16•17
OUR LABOR DAY MEATLOAF AT STADIUM WAS NOTHING SHORT OF EPIC. THANK YOU TO THE OVER 450 OF YOU WHO CAME OUT, WE HAD A BLAST...
SATURDAY SEPTEMBER 16, YOU ARE AGAIN INVITED TO COME CELEBRATE THE BIRTHDAYS OF ALL VIRGOS AT OUR SPECIAL MEGA MEATLOAF VIRGO BIRTHDAY BASH.
GET YOUR UNRESTRICTED FREE ALL NIGHT TICKET HERE...
ALSO, ASK US ABOUT OUR BIRTHDAY/ANNIVERSARY PACKAGES. MEATLOAF IS PERFECT FOR CELEBRATIONS OF ALL TYPES. BOOK YOUR TABLE NOW. EMAIL US AT OMEGAPARTYDC@GMAIL.COM
THE LEGENDARY MEATLOAF SATURDAY AT STADIUM, 2127 QUEENS CHAPEL RD NE, 5 - 10 PM. OPEN BAR 5 - 6, AND OF COURSE, THE SEXIEST AND MOST GIFTED EXOTIC DANCERS OF ALL THE LAND. SEE YOU THERE...
nightlife
courses
open bar
Nearby hotels and apartments
stadiumclub
2127 Queens Chapel Road Northeast, Washington, 20018, DC, United States
2127 Queens Chapel Road Northeast, Washington, 20018, DC, United States