Tai Chi Classes By Xin Huang
Monday 18 June 2018 6:00 PM Monday 18 June 2018 7:00 PM
Save
Saved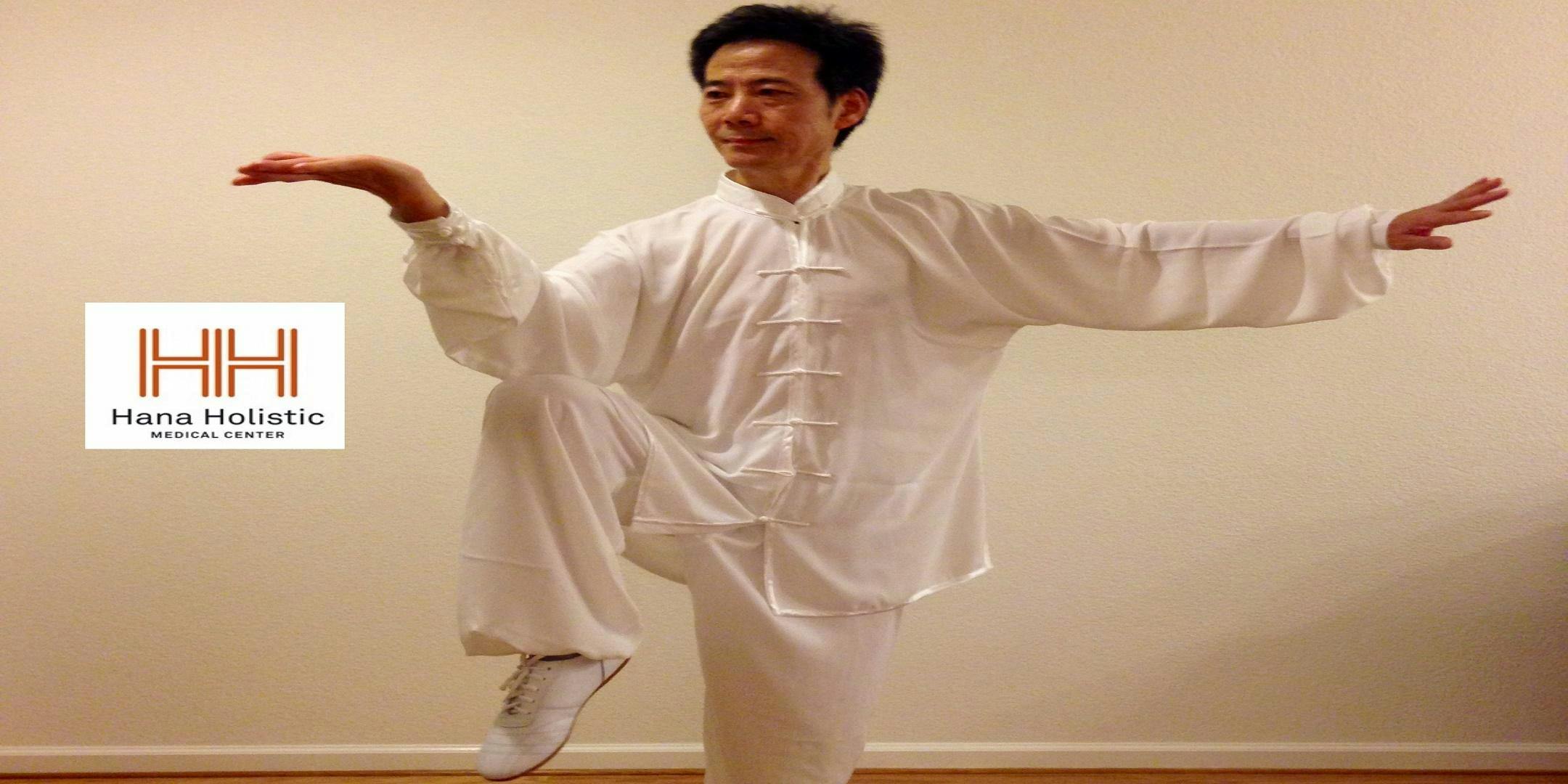 Last update 19/06/2018
73
Hana Holistic is proud to add Mr. Xin Huang as a new Tai Chi teacher to its staff.
Xin has been teaching the beautiful Chen style of Tai Chi since 1998 and has influenced many students over his years of practice.
The Chen family-style is the oldest form of Tai Chi styles. It is characterized by alternating fast/slow motion and bursts of power in what is called silk reeling. The name derives from the twisting and spiraling movements of the silkworm larva as it wraps itself in its cocoon, and to the metaphorical principle of "reeling the silk from a silk worm's cocoon".
Xin enjoys practicing daily Tai Chi and sharing his style with his students. He believes in its health benefits. 
He will be teaching a standard routine of simple steps to practice anywhere and anytime. "As a sport and an art,Tai Chi makes life flow easily" he said.
In addition to being a Tai Chi teacher, Xin plays table tennis and enjoys coaching it. In 2010, his student Kevin li, at age 9, won the 9-and-under championship at the U.S. Open in Grand Rapids, Michigan.
Xin will be teaching in the sun and moon studio at HHMC every Monday & Friday evening for beginners and every Friday at noon for advanced practitioners. His class will be limited to 4 students for best teaching performance.
Please contact HHMC to book for Friday's beginners class;as we are unable to add addiotinal days on this event. 
Discounted student and 10 class packages are available.
Class by registration at www.hanaholistic.com/wellnessprograms
No experience is necessary and first time Tai Chi students are joyfully welcome.
sports
education
Training
Nearby hotels and apartments
Hana Holistic Medical Center / Anas Hana MD
2107 Channing Way, Berkeley, 94704, CA, United States
Hana Holistic Medical Center / Anas Hana MD
2107 Channing Way, Berkeley, 94704, CA, United States