Tahoe Brewfest 2018
Saturday 2 June 2018 1:00 PM Saturday 2 June 2018 4:00 PM
Save
Saved
Last update 03/06/2018
598
This year the 2nd annual Tahoe Brewfest is kicking off summer in celebration of the endless sun. The venue is larger, there's loads more beer, the food is a knockout and the merch is sweeter. Fill your Taster's Only Cup, grab a bite from a local food vendor and find a sweet spot for the music (don't miss the Ike & Martin set).
Bringing the family? Take the kids over for a game of cornhole or a jumbo Jenga tournament and some craft rootbeer. It's Tahoe Brewfest, everyone's invited! (Except dogs and other animals, sorry!)
LEAVE NO TRACE: Please throw all trash away (large or tiny) in the designated places, we would like the event space to be as spotless after the event as before we set up. Thank you!

---
Options for VIP and General Admission: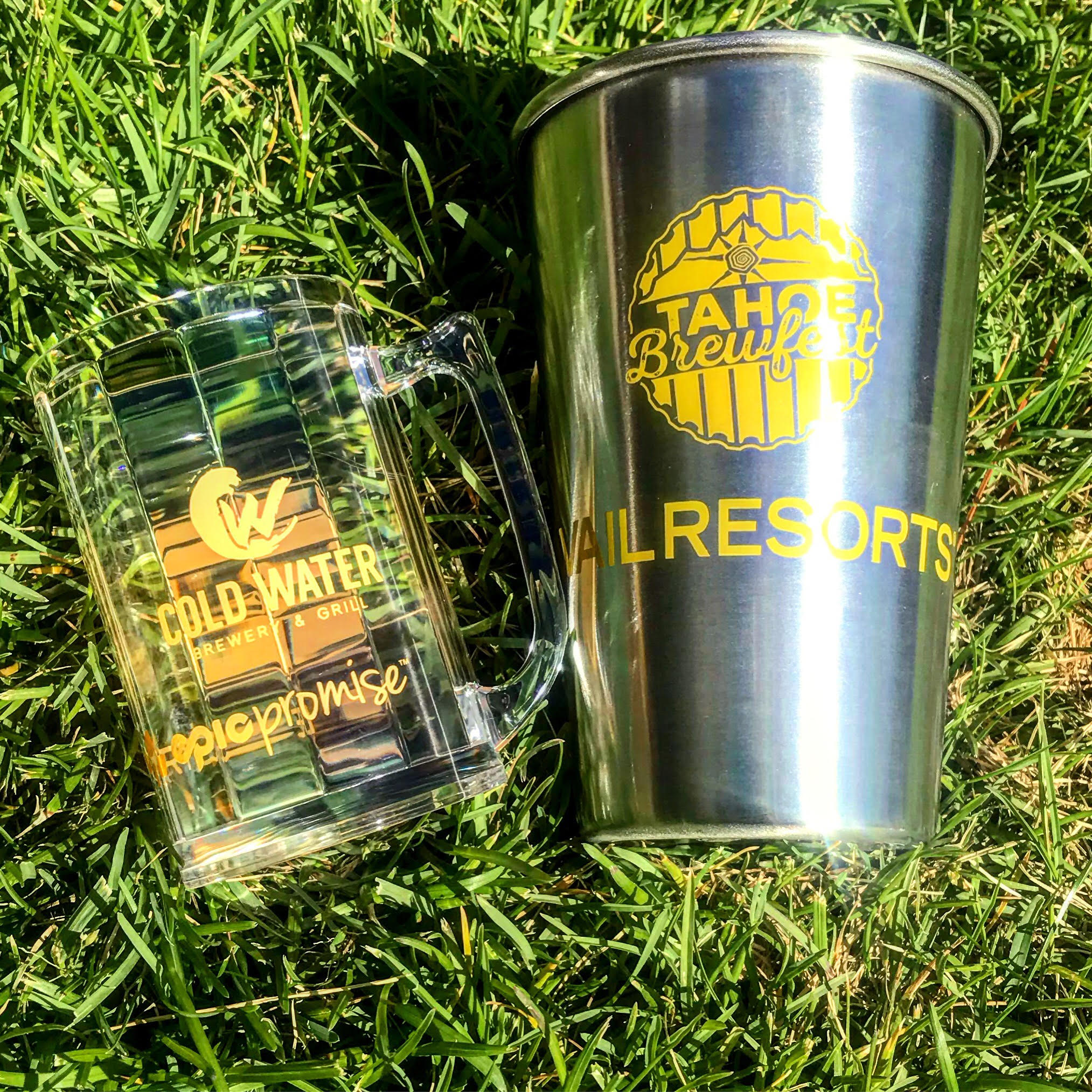 $50, For only $15 more than General Admission, get your VIP tickets while this limited quantity is still available! VIP includes an extra hour of unlimited samples and your very own stainless steel commemorative glass (pictured on right).
$35, General Admission starts your unlimited samples at 1pm instead of noon, and you get your very own 5oz commemorative sample cup (pictured on left)!
*CAVEAT FOR NON-DRINKERS: Over 21 but not drinking? You are still going to have an amazing time. Unlimited samples of root beer, kombucha, two live music acts, silent disco, amazing food and merchandise. Want to come at the same time as your friends who are drinking? Then you need to buy the same ticket as them. And hey - how about offering to be their designated driver and getting them to buy your ticket!

Nearby hotels and apartments
Heavenly Cal Lodge
3860 Saddle Road, South Lake Tahoe, 96150, CA, United States
3860 Saddle Road, South Lake Tahoe, 96150, CA, United States
Event from
eventbrite.com