Strategic Leadership for HR Managers Symposium
Wednesday 14 February 2018 8:30 AM Wednesday 14 February 2018 3:00 PM
Save
Saved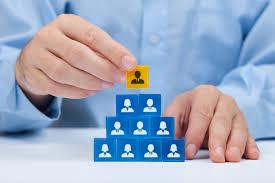 Last update 15/02/2018
490
Pre-approved for 2.75 hours of SHRM 
professional development credits (PDCs)
Only $25 full day symposium thanks to Bama at Work!  Register early to take advantage of these New Year rates!
---
Schedule
8:30-9:00 Registration & Networking
9:00-10:30 Session 1 - Financial Wellness for Your People (Employees) - Chance Hallmark
10:30-11:00 Break/Networking 
11:00-12:00 Lunch/Announcements/Business
12:00-3:00 Session 2 - The Future of HR - Can HR Be More Agile? - Jay Jamrog
---
Session 1 Topic: Financial Wellness for your People (Employees)
Financial stress continues to be a major issue for employees. Financial stress can cause lack of productivity and distraction in the workplace. Join us and hear topics on basic budgeting, simple steps to saving money and tips for improving your credit score. Take this information back to your own workplace to help encourage financial wellness or learn about resources to help your employees. 
Not only will this workshop be valuable to you as an HR professional, it may give you some ideas for your own financial wellness. 
Presenter: Chance Hallmark, Vice President Membership Development for America's First Federal Credit Union
Chance has worked for America's First Federal Credit Union for 27 years.  He has a passion for teaching financial wellness and encouraging individuals to take small steps in making financial progress in their personal lives. Chance will share stories from his experience with his own finances as well as ideas he has learned from others. 
---
Session 2 Topic: The Future of HR - Can HR Be More Agile?
How can HR move more quickly to respond to the ever-changing needs of the organization?   We are experiencing unprecedented waves of change, and this will continue into the future. New York Times columnist Thomas Friedman writes in his latest book, "Thank You for Being Late," that we are living in an "age of acceleration," where the pace of change in technology, markets, and nature is doubling every year.  Our accepted truths about how society, politics, and business work are no longer relevant or useful—they have become obsolete!   Organizations must rethink the ways they operate—from strategy, to values, to operating models, to working with customers, to how work is performed. Thus, HR must rethink the way it operates and how HR work is performed.  

Presenter: 
Jay J. Jamrog, Futurist and Co-Founder of the 
Institute for Corporate Productivity, i4cp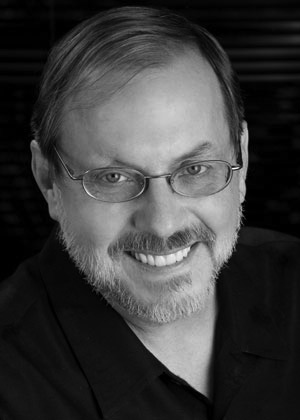 Jay has devoted the past 30 years to identifying and analyzing the major issues and trends affecting the management of people in organizations. Currently, Jay and the i4cp research staff conduct over 20 research projects every year and are following approximately 150 demographic, social, economic, technological, political, legal and management trends.
 Over the years, he has helped some of the most innovative organizations gain a deeper understanding of the world's changing business environment and has helped them think strategically about today's actions and tomorrow's plans. Jay has confidential access to some of the most progressive organizations, and he's currently an active advisor to more than a dozen leading corporations.  In addition, Jay conducts over 50 seminars/workshops annually for major corporations on subjects related to the changing nature of the workplace and workforce.
 Jay was an Associate Editor for Human Resources Planning Journal, has had articles published in major business magazines and is frequently quoted in business publications and newspapers.  In addition, he often collaborates with, and speaks before, other organizations and associations (e.g., HRPS, SHRM, The Mayflower Group, ASTD, ABA, AGA, NEDA) on major research topics related to the future of people management.
 Prior to co-founding i4cp, Jay was the Executive Director of the Human Resource Institute (HRI) from 1982 to 2007.  In addition, he has held numerous management positions, including vice president of purchasing for Webb Co., a large import/export wholesaler.  He has an MBA and taught labor relations in the School of Management at the University of Massachusetts, and is a guest lecturer at Duke University, USC, Cornell and The University of Tampa.   Jay also spent five years living in the Far East, has a Black Belt and reads history for pleasure.
---

As HR moves into the future,  BSHRM has partnered with The University of Alabama - Bama at Work team www.bamaatwork.ua.edu to provide educational opportunities for recertification credits and for SHRM-CP and SHRM-SCP test prep courses beginning in March!  Visit the Bama at Work website for more information on registration http://bamaatwork.ua.edu/workshops/oncampus/shrm-test-prep.php for the test prep classes.
Benefits include:
Expert instruction provides comprehensive learning and better retention of information.
Classes are taught at a manageable pace so you can absorb and understand the material, leading to success on the exam.
Classroom learning environment utilizes experienced, SHRM-certified instructors to provide structure and keep you on pace.
Peer discussions and real-world experiences help reinforce learning materials.
Courses provide an opportunity to network with other HR professionals.
Plus, you may be able to take advantage of employer-funded tuition reimbursement.
culture
food
business
courses
education
workshop
politics
Nearby hotels and apartments
The Ballroom at The Club
1 Robert S Smith Drive, Birmingham, 35209, AL, United States
1 Robert S Smith Drive, Birmingham, 35209, AL, United States