HOW TO START & KEEP A VEGAN LIFESTYLE
Saturday 24 February 2018 11:00 AM Saturday 24 February 2018 12:30 PM
Save (2)
Saved (3)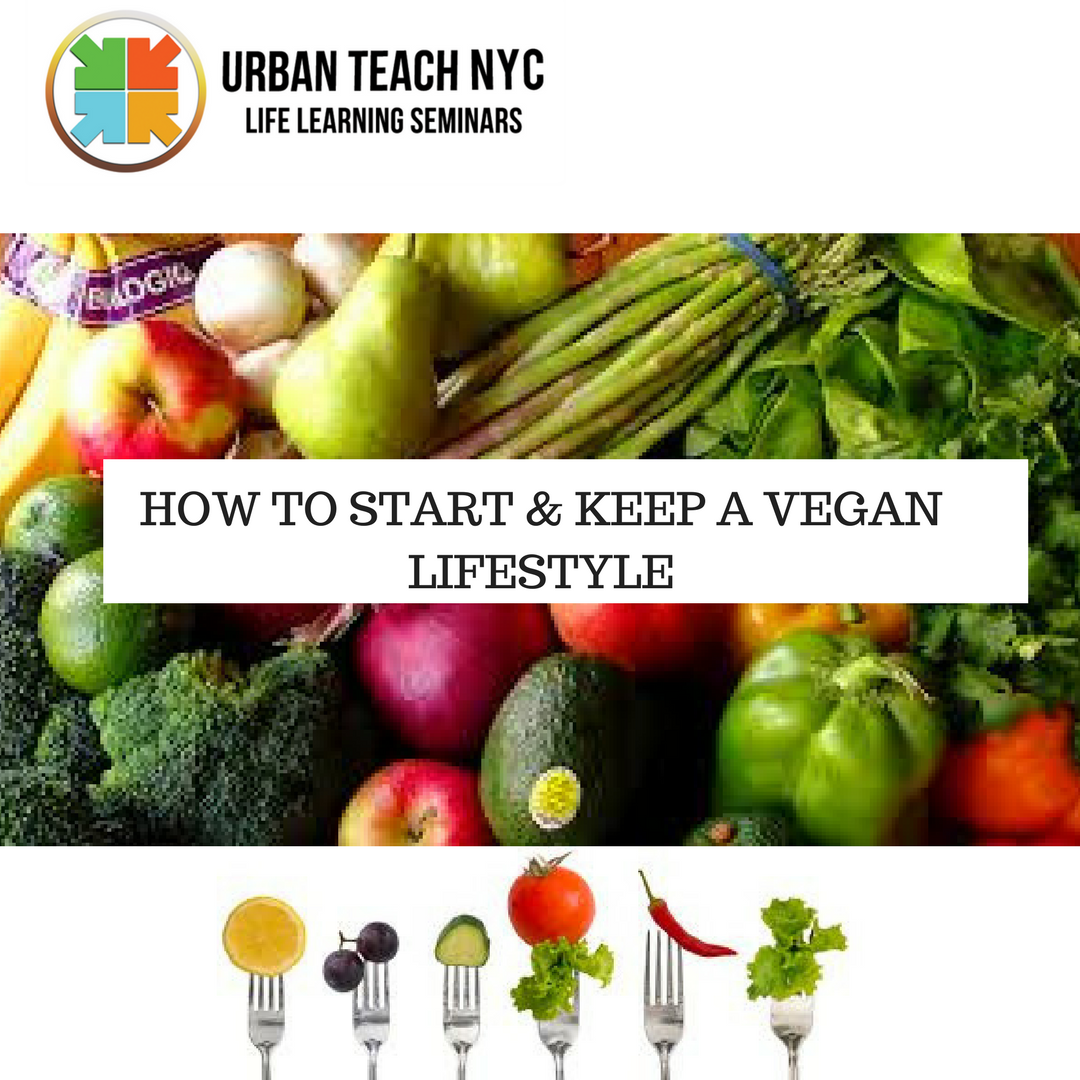 Last update 25/02/2018
101175
Join Nicole Bourn, a Vegan Lifestyle Coach and Founder of Vegan Mom Lifestyle, a brand dedicated to taking the fear and confusion out of transitioning to becoming a Vegan.  
8 Great reasons why you should be a Vegan:
Lower your risk for heart disease and type 2 diabetes
Treat or reverse other current health conditions
Get and stay slim effortlessly
Better skin and digestion
Show kindness and compassion to animal life
Try amazing new dishes
Boost your mood
Save some money!
Did you know? 
Vegan men live an average of 9.5 years longer than their meat-eating counterparts

Vegan women live an average of 6.1 years longer

On average carnivores in the same age group are 30 pounds heavier than Vegans.
 At the end of the seminar, you will have a clear picture of what it takes to successful transition into a Vegan lifestyle. You will walk away with the tools necessary to begin your journey.
You will know:
Nutritional & Health benefits

Productivity and Mental Health benefit

How to get started

Simple recipe ideas

How to break existing eating habits
Plant based protein options to replace meats & poultry
and so much more!
Why Nicole made the switch to Veganism:
After realizing she was 100 lbs overweight, always tired, never having enough energy to enjoy my daughters and completely losing her confidence as a result of it all, Nicole knew something had to change.​ After reading up on natural ways to lose weight and eliminate my asthma and anemia and regain energy, Nicole realized that becoming vegan was the solution. She decided one day and just went cold turkey. Losing 92lbs in 9 months, regained the confidence she loss and took charge of my health. Since then Nicole has helped thousands of men and women commit to the transition. 
food
courses
vegetarian
painting
Nearby hotels and apartments
Harlem NYC
1463 5th Ave (118th & 119th Street), New York, 10035, NY, United States
1463 5th Ave (118th & 119th Street), New York, 10035, NY, United States