Star Wars: Episode V The Empire Strikes Back // 3:00 PM
Sunday 21 July 2019 3:00 PM Sunday 21 July 2019 5:00 PM
Save
Saved
Last update 22/07/2019
5656
Star Wars returns to the big screen!

In a rare, limited event, The Parkway Theater proudly presents a special digital presentation of the Star Wars trilogy!
Sunday, July 21, 2019
2:30 pm Doors // 3:00 pm Screening
$9 Advance // $11 Door
Directed by Irvin Kershner
Three years after the destruction of the Death Star, Imperial forces continue to pursue the Rebels. After the Rebellion's defeat on the ice planet Hoth, Luke journeys to the planet Dagobah to train with Jedi Master Yoda, who has lived in hiding since the fall of the Republic. In an attempt to convert Luke to the dark side, Darth Vader lures young Skywalker into a trap at Cloud City. In the midst of a fierce lightsaber duel with the Sith Lord, Luke faces the startling revelation that the Vader is in fact his father.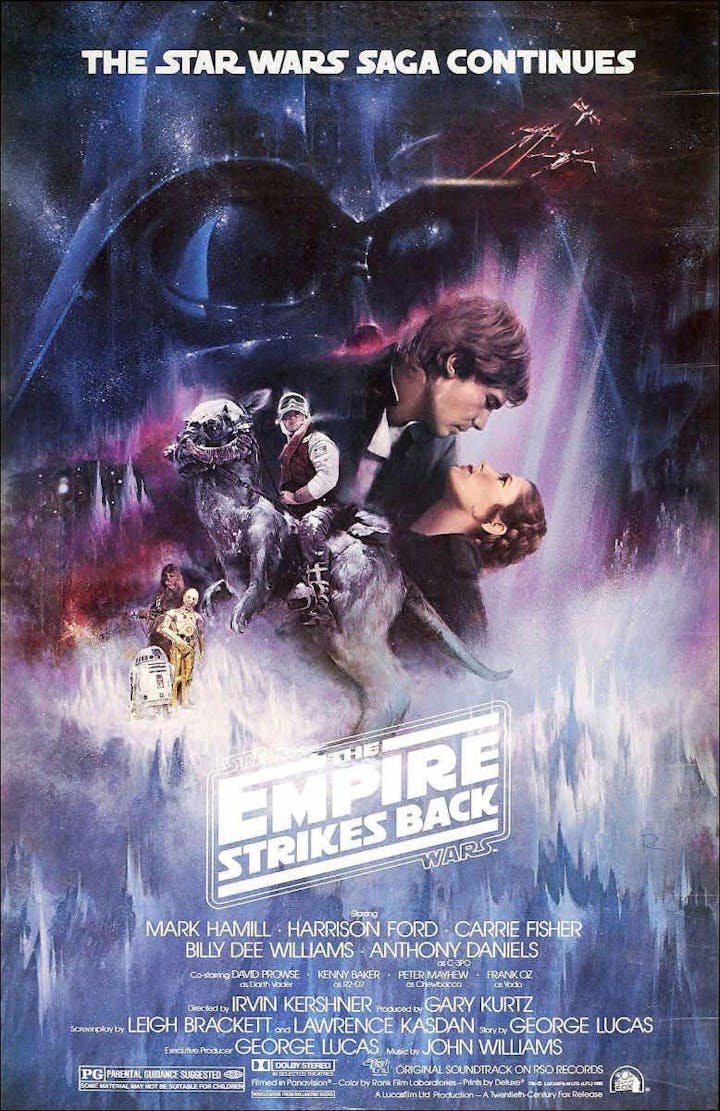 Nearby hotels and apartments
The Parkway Theater
4814 Chicago Ave, Minneapolis, 55417, MN, United States
4814 Chicago Ave, Minneapolis, 55417, MN, United States
Event from
eventbrite.com