Spookadelia 2: The Candy Conjuring | A Sweet Immersive (Tuesday Tickets)
COVID-19: many events have been canceled or postponed, please check with the organizer the event status.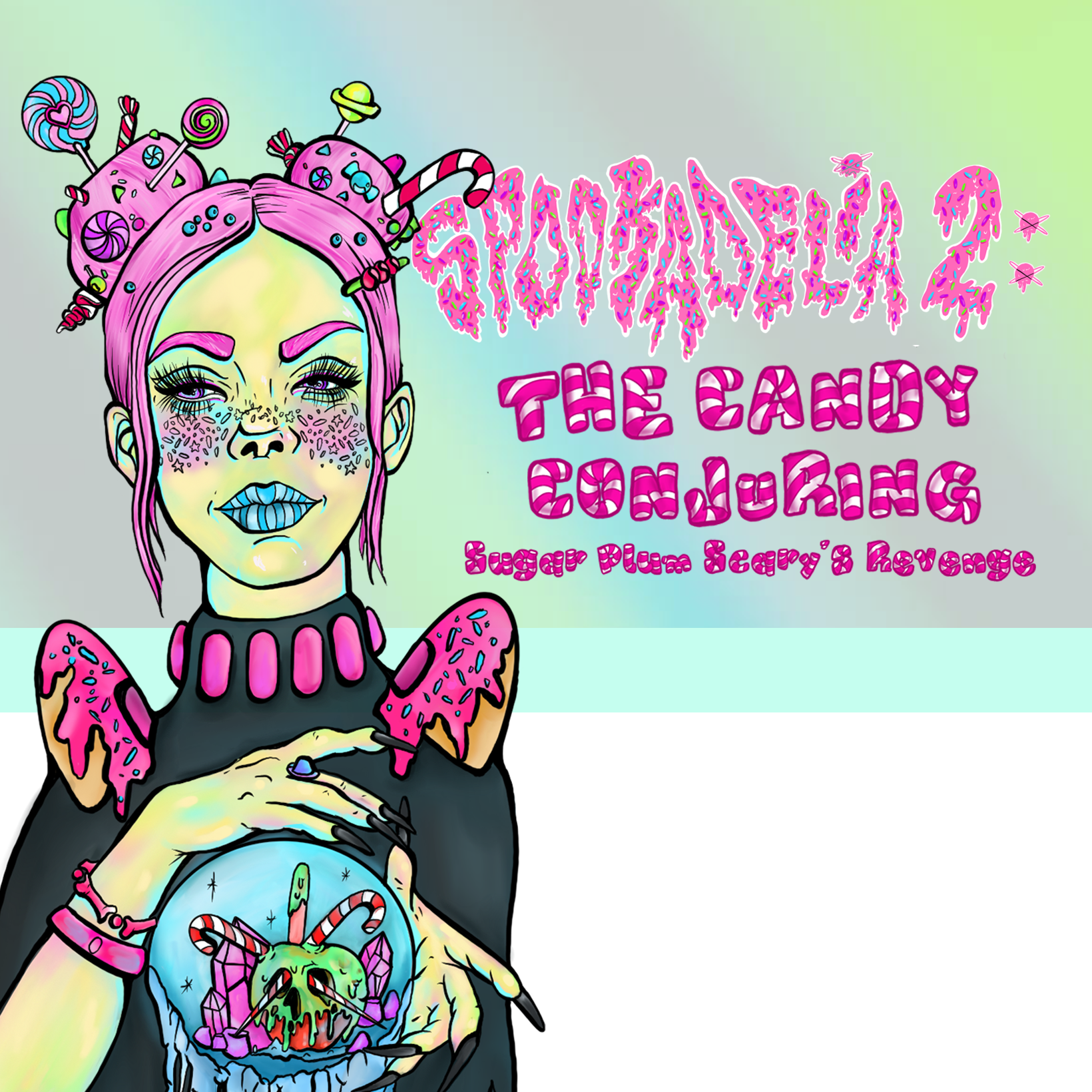 Image from eventbrite.com
---
The Candy Conjuring; Sugar Plum Scarry's Revenge is a psychedelic immersive art and theatrical experience presented by Spectra Art Space, PH Balance, and Synesthesia. The Candy Conjuring is the sequel to Spookadelia with all new and improved immersive art installations, just festive enough for the holidays. Join us for a narrative-driven journey through otherworldly realms and planes of existence. Guests who enter will be guided through a psychedelic frozen purgatory and candy tornados leading to the world of the Spectra Specter. There they will meet the Spectre's new friend Sugar Plum Scarry, who's gingerbread house has appeared in the middle of the Crone Throne Forest!
Each room and section of the experience is immersive, interactive and mind-bending. Challenging social and environmental issues, exploring the layers of the human psyche and providing a fresh take on art consumption. The installations and experience, while "spooky" will also be family-friendly & full of super sweet surprises. Spookadelia 2 will be open December 14th - April 2020, at Spectra Art Space.
There will be a variety of installations created by local artists including Lexi Lund & The PussayHaus collective who built Natura Obscura, DAS who will be working with Denver Meow Wolf, and the Spectra Team who brought you Spookadelia & have created installations for the UMS Odyssey stage this year including the Far Out Factory photo booth. The exhibition will also feature performance artists curated by Kayla Smith whose experience in local theater includes working with Adams Mystery Playhouse and Fearless Theatre.
Tickets will be available for a timed entry that gives you access to the installation for an hour on the date specified. Admission is timed at hourly intervals. Just pick the day and time slot during which you would like to visit. Once you enter the installation you have ONE (1) hour explore.

Matinee tickets for daylight hours (12pm–5 pm) – $6 online | $8 at the door
Evening tickets from (5pm-close) – $10 online | $15 at the door
Specter (Priority) tickets grant you admission anytime during the day you purchase them on and gives you unlimited time in the installation. This ticket also includes a special art swag bag. -$15 online | $20 at the door PLUS you will receive a Re-Entry Pass! So you can come back again for FREE anytime during the run of Spookadelia 2!
Tickets are only vaild for the date stated on the ticket.
To view tickets for other days of the week please click here.
Special days to note :
Mondays: Closed for Private Events
December 14th : Launch Party presented by: Synesthesia
For information on booking large groups and private showings:
Please contact us via phone 720-535-7244 or email SpectraArtDenver@gmail.com
Make Sure to check out our facebook page for special events throughout the month. Special events will include live music, art classes, and more.
---
PSA FROM SPECTRA ART SPACE REGARDING COVID-19:
Dearest Art Lovers!
Here at Spectra Art Space, we have been taking extreme precautions to ensure the safely and health of our guests. We want you to feel SAFE coming into our gallery AND experiencing our sweet immersive, Spookadelia 2: The Candy Conjuring.
Precautions Spectra Art Space is taking to keep YOU safe and well:
All guests will be asked to wash their hands upon entering.
We disinfect all surfaces before AND after new guests enter, including but not limited to door knobs, counter tops, magic laser pointers, cash register, protected art, print bins, and all touchable surfaces within the immersive and gallery.
All hanging pieces of the immersive that are prone to touch guests faces have been either raised, tied back, or removed.
Today, and for the foreseeable future, we will be limiting the amount of people allowed to experience the immersive before and after sanitation. This will help keep the immersive CLEAN, while also allowing for a more enjoyable art experience.
We understand that the spread of COVID-19 is a very serious matter, and is affecting all of our lives more than we anticipated. Spectra Art Space is here to provide a safe way to continue consuming art within the local Denver community. We will monitor the situation closely, and are working diligently to provide ways to purchase more art and creative content online, and will be making more announcements soon. Stay updated with us on instagram, @spectraartspace for real-time updates.
Of course, if you are feeling ill in any way, we ask that you please do not come in to Spectra Art Space. Our hearts go out to all who have been affected by COVID-19 in any way.
This week, 3/16 through 3/21, we will remain open during our normal operating hours, and will update you with any changes in operating hours that take place in the near future.
For the love of art,
The Spectra Team
2038 Views - 08/04/2020 Last update
Spectra Art Space
1836 South Broadway, Denver, 80210, CO, US
---
Are you an event organizer?
Create events for free. They will be immediately recommended to interested users.
Create event
Nearby hotels and apartments
1836 South Broadway, Denver, 80210, CO, US
---
---
Spectra Art Space
1836 South Broadway, Denver, 80210, CO, US
Event from
eventbrite.com
---
---
Are you an event organizer?
Create events for free. They will be immediately recommended to interested users.
Create event