WEEKLY Solo Sound Experience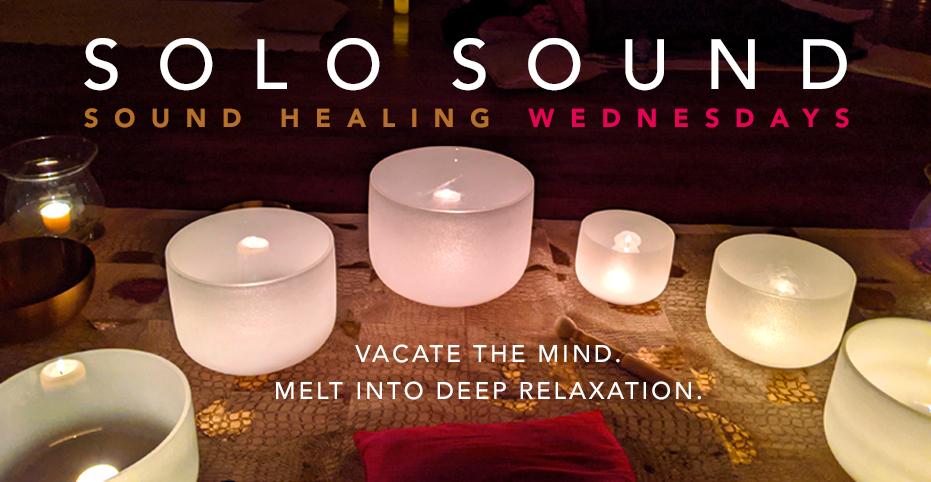 Image from eventbrite.com
---
To bypass the event fees and payment processing fees for you and us, we are requesting payment by Venmo or PayPal.
Payments to: svound111

Door $15
TIME: 7-8pm
Doors close promptly at 7pm


SOUND HEALING:
Come Melt Into The Vibrations Of Pure Sound – a mid-week mind + body recalibration to relieve stress, tension and tune your body back to the frequency of optimal wellness.
A soundbath of Crystal Singing Bowls and the Gong have an incredible calming effect on the central nervous system because the receptors of our cells respond INSTANTLYto frequencies.
Sound frequencies can change the physical, emotional and spiritual structures of our bodies.
Our bodies are an electric concert of pulsating vibrational frequencies and dynamic rhythmic patterns that move with our emotions and shift with each thought effecting our physical bodies.
There is nothing for you to do but lie back and and go in.
Melt stress, tension, anxiety and sleepless nights away.
SVOUND is inspired to bring broader awareness about sound vibration to the public and provide easy, affordable and consistent accessibility for those who are looking to add alternative wellness practices into their weekly self-care regiman, OR introduce to those who may not be familiar with sound healing and want to try it.
Many times after a soundbath, the feeling is describe as a DEEP CALM, BLISS, CLARITY and a prfound sense of SELF.
What used to be limited to high-end resorts and spas is right in your neighborhood (or close by!)
_____________________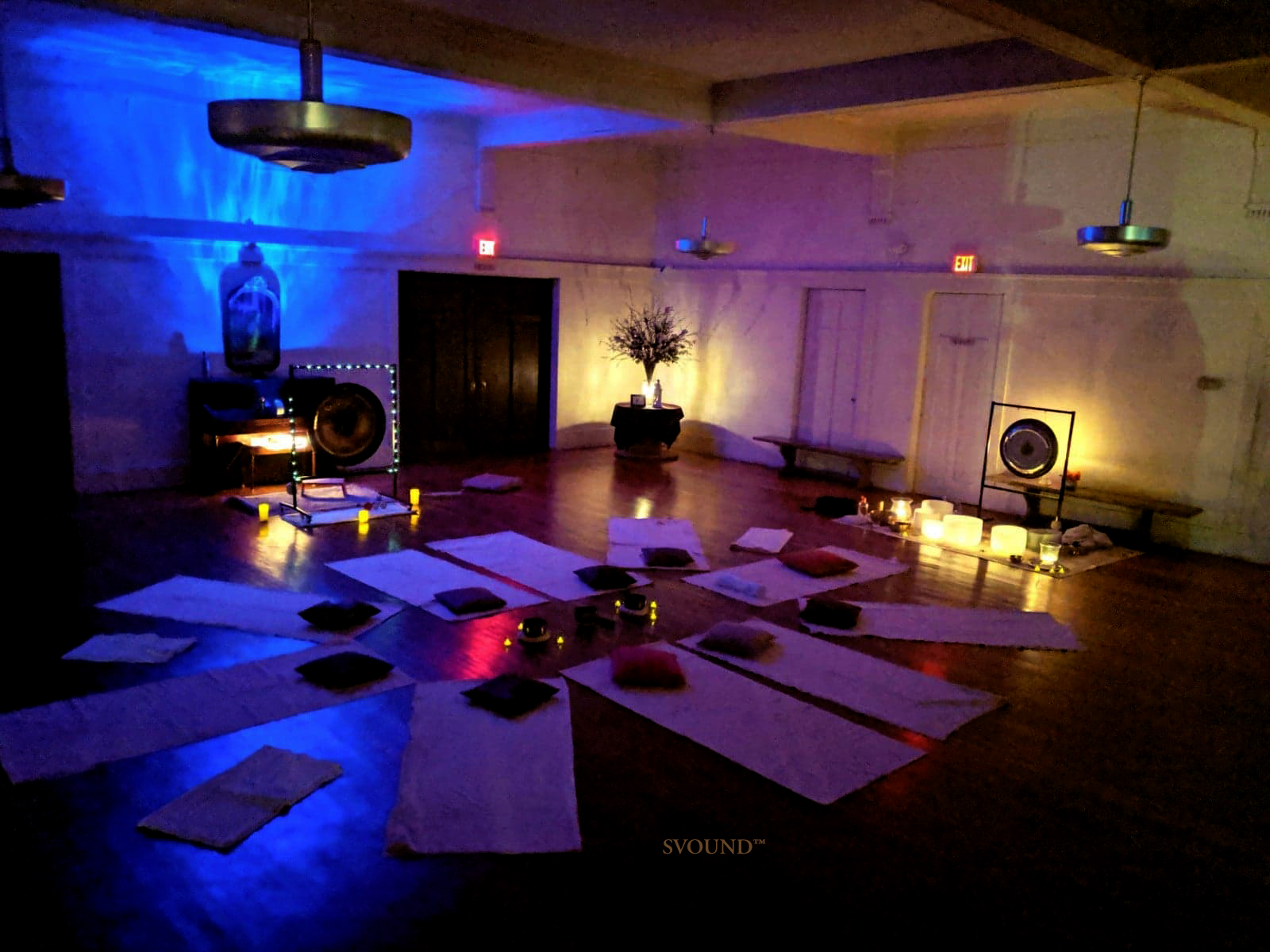 KIDS FREE (many times, if you have an active child, if you come early, we can place the bowls on their tummies, which is quite fun for them, and the vibrations get them to settle in very quickly.) This requires coming a bit early and emails us!! We are thrilled to introduce the calming effects of sound to youth this way!!)
____________________________________
WHAT IS A SOUNDBATH?
A 'SOUNDBATH' is an immersive concert of meditative tones and vibrations with gongs and crystal singing bowls. It is one of the most soothing holistic treatments you can gift your body and mind.
How does it work? ✨
This sound is so abstract, so unique that the human mind is unable to associate it with anything familiar, it has to surrender. In this state of 'surrender' the healing takes place, the stress is melted away, worries vanish, dreams of the heart rise up and you find yourself exploring in your deep mind, gems of your own heart. ♥️
The resonance of the instruments can be so strong that it's not just an auditory experience. You are receiving a sound massage.
Sound can have a powerful and immediate impact on the whole body, helping to bring it back into harmony and promote physical and mental healing.
***Medical studies report sound vibration has significant positive impacts with those struggling with anxiety, PTSD, ADHD, depression, cancer, multiple sclerosis, chronic pain, sleep issues and more.
A 20 minute relaxed state can be an equivalent to 8 hours of deep, restful sleep.
____________________________________

EVENT I N C L U D E S :
* 2 sets of the Chakra balancing Crystal Singing Bowls

* Ancient Himalayan Bowls (brass) found in Tibetan Temples
* Gentle hum and expansive vibrations of planetary gong
* Bells & Chimes
______________________
: ) A 20 minute relaxed state from a Sound Session be an equivalent to 8 hours of the deepest, most restful sleep.
It is recommended that you drink plenty of WATER before the event...our bodies are 70-80% water and our cells most effectively respond to the healing sound vibration when we are hydrated.
BRING:
Yoga mat
Water
- blanket (body temperatures go down 1 degree and some people get colder)
Optional:
- pillow for head or under knees for less strain on back
- eye pillow or eye mask...this tends to help your experience... :)
____________________________________
Presented + Hosted by SVOUND™
For more information, please contact: svound@gmail.com
Text: 314-809-4616
____________________________
LOCATION:
Link Auditorium in the Central West End
2nd Floor - (no elevator)
4504 Westminster Place
Saint Louis, MO 63108
***FREE Street Parking***
1) Free Parking on Taylor Ave. (off of Forest Park Avenue)
2) Free parking on Westminster Ave. (one way street going West)
SVOUND™
1480 Views - 04/06/2020 Last update
The Link Auditorium
4504 Westminster Place, St. Louis, 63108, MO, US
---
Are you an event organizer?
Create events for free. They will be immediately recommended to interested users.
Create event
Nearby hotels and apartments
4504 Westminster Place, St. Louis, 63108, MO, US
---
---
The Link Auditorium
4504 Westminster Place, St. Louis, 63108, MO, US
Event from
eventbrite.com
---
---
Are you an event organizer?
Create events for free. They will be immediately recommended to interested users.
Create event