THE SIGNIFICANCE OF SUPPORTING SOCIAL & EMOTIONAL DEVELOPMENT IN KINDERGARTEN-hosted by Isaac Elementary District #5
Monday 23 July 2018 9:00 AM Tuesday 24 July 2018 4:00 PM
Save
Saved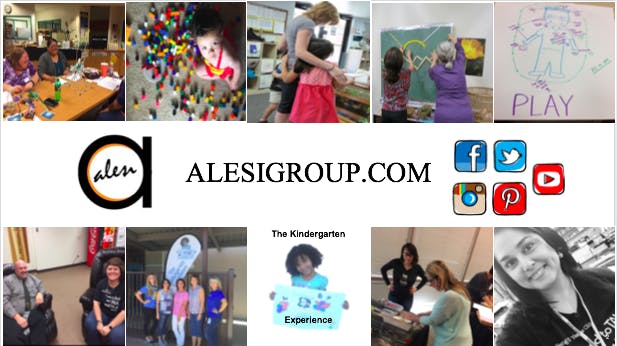 Last update 25/07/2018
1006
Alesi Group Presents, The Kindergarten Experience
Join us for The Significance of Social and Emotional Development in Kindergarten 
Date: July 23 & 24, 2018
Location: Isaac Elementary District #5, Board Room, 3348 W. McDowell Rd. Phoenix, AZ 85009
Fee: $25
(Isaac and Roosevelt School Districts attend for FREE. Please contact your school admin for discount registration link)  

Time: 9:00AM-4:00PM (meals on your own) 
Check-In: 8:30AM
12 Total Training Hours
Description: Kindergarteners who get along well with teachers and peers, listen and follow directions, and can stay on task have basic skills essential for academic achievement. Children learn and refine many of the social and emotional skills they need through interactions with both adults and peers throughout the school day. Children who struggle with relationships or rules benefit from teacher support in learning skills they need to be successful, such as problem solving or working through frustration. Teachers can support children's social and emotional development by creating an inclusive classroom community, promoting children's relationships with teachers and peers, and providing daily opportunities and support for children to engage in small group learning activities. Kindergartners thrive when they see themselves as a valued member of the classroom community and when they are confident that they are genuinely valued and loved by their teachers.
Info: Parking is free.
*Substitutions are allowed with 24 hour notice via email( include their name and email).
For more information please call: 602-305-4723 or email thekindergartenexperience@gmail.com
PO's should be emailed to thekindergartenexperience@gmail.com. Please choose the PO option through Eventbrite to secure your registration.
No Refunds. 
music
culture
education
family
Nearby hotels and apartments
Isaac Elementary District
3348 W. McDowell Rd. , Phoenix, 85009, AZ, United States
Isaac Elementary District
3348 W. McDowell Rd. , Phoenix, 85009, AZ, United States