Sexy Confidence Dance Experience
Saturday 24 February 2018 7:30 PM Saturday 24 February 2018 9:00 PM
Save
Saved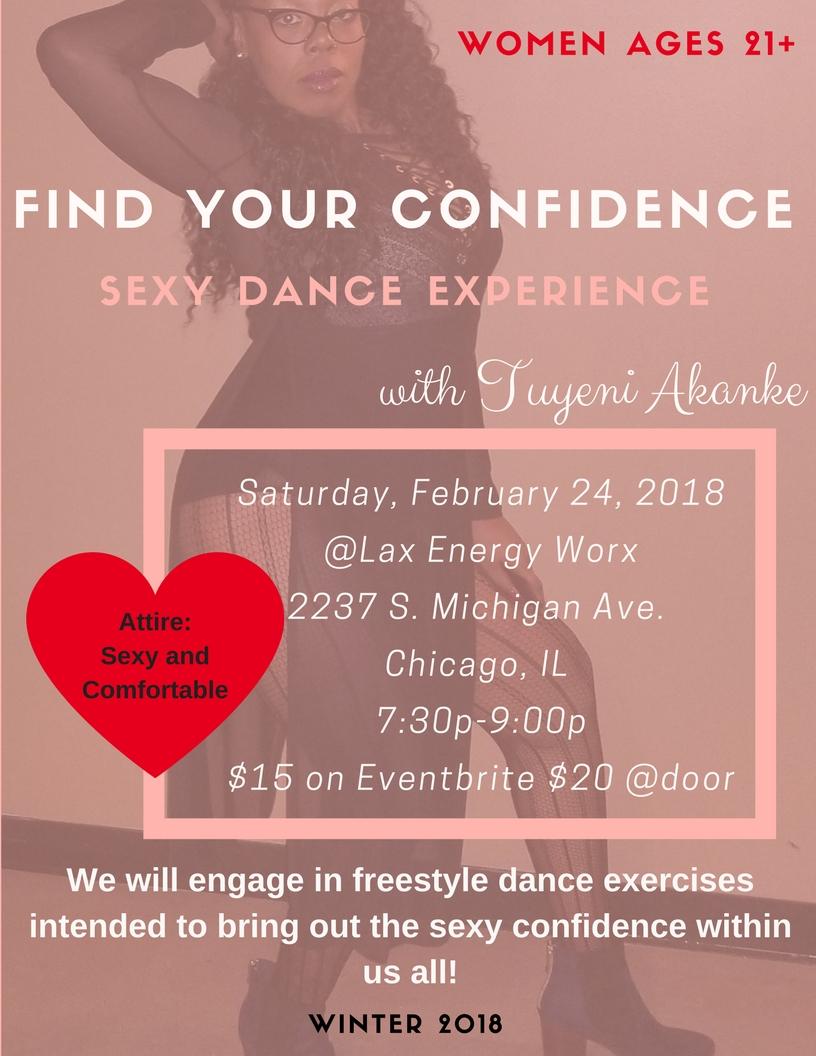 Last update 25/02/2018
219
Hello There Beautiful Woman! 
This event is a dance workshop intended to help you feel more confident, by clearing blockages through movement. 
We will engage in several different dance exercises created to help you release self doubt, have fun, and stand strong in your confident and sexy self! This is not a dance class, this is a dance EXPREINCE which means this class is less about how you move, it's more about being in tune with your body and movement that is comfortable and clear for you. Basically, the way you move, will be perfect for your unique, sexy and confident self. 
I know you feel the sexy confident you brewing beneath the surface! Come let her live and fly freely! I can't wait to see you soar!
music
discos
courses
workshop
Nearby hotels and apartments
Lax Energy Worx
2237 South Michigan Avenue, Chicago, 60616, IL, United States
2237 South Michigan Avenue, Chicago, 60616, IL, United States