School of Computing & Digital Media Research Symposium 2018
Friday 25 May 2018 9:00 AM Friday 25 May 2018 5:00 PM
Save
Saved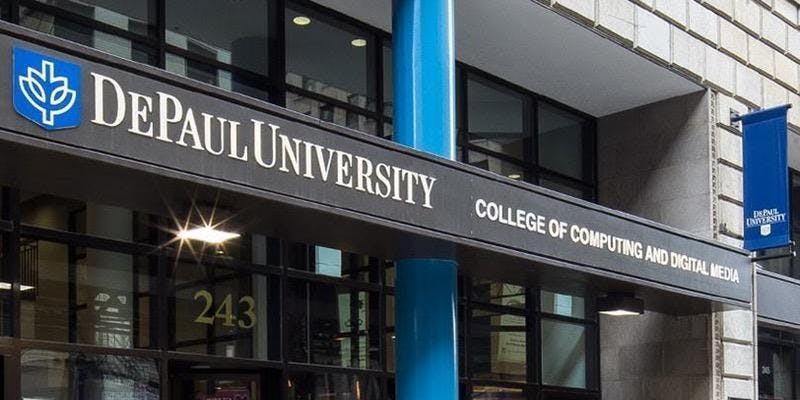 Last update 26/05/2018
2563
SCD Symposium  is a research conference aimed at providing a forum for students (PhD, Masters and Bachelors) to present their research.
The event is a fantastic opportunity for students at all levels to present research or attend to engage with the research community at DePaul.
Note: Please RSVP even if you will not attend the full conference day.
Nearby hotels and apartments
College of Computing and Digital Media
243 S Wabash Ave, Chicago, 60604, IL, United States
College of Computing and Digital Media
243 S Wabash Ave, Chicago, 60604, IL, United States