ReThink: Confronting Privilege
COVID-19: many events have been canceled or postponed, please check with the organizer the event status.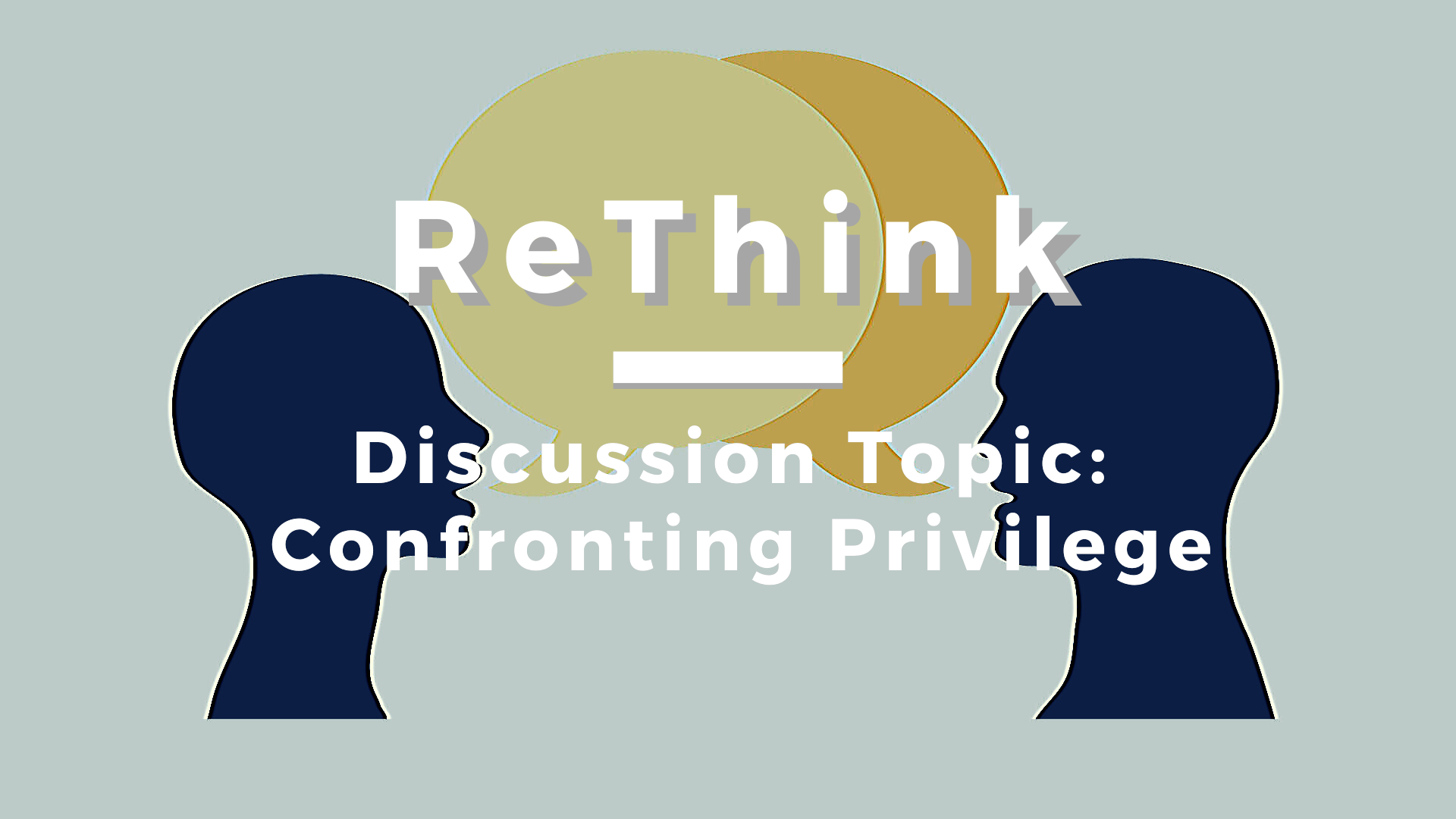 Image from eventbrite.com
---
Update: March 13, 2020. Due to coronavirus, we're going to try an experiment this time around and take this event online. We're currently in the process of looking at platforms to see what will provide us with the best interactive experience. We're confident that we can continue making this an uplifting community-oriented experience, even under the circumstances.
Advance registration is still appreciated. Feel free to use the discount code "storyteller". Keep an eye out for updates too.
You can read our full coronavirus response here: https://thenewnarrative.org/blog/the-new-narrative-and-coronavirus
* * *
ReThink is an event series from the New Narrative focused on facilitated discussions about topics that don't often get openly addressed; everything from sex, money, religion, to community-building, personal identity, and self-worth. The goal is to create an affirming space for discussion so all of us can operate with more knowledge, language, and solidarity as we tackle the difficult aspects of our lives.
This month we're going to discuss Confronting Privilege
We live in a stratified society where some of us were born into situations that afforded us health, happiness, education, and safety. Others of us were not so lucky and might not have had as ready access to even the most basic human needs that others took for granted. This stratification can have long last effects on the distribution of wealth and the social safety of large groups of people. How do we confront privilege in our world and create a conversation around the effects it has? How do we address our own privilege (or lack thereof) in how we show up in the world? What do we stand to gain or lose by having this conversation?
ReThink follows a model similar to a "World Cafe." Each event will feature a set of discussion tables with designated facilitators. The facilitators will guide the table through different discussion questions pertaining to the main topic. Attendees will split up and rotate around, spending approximately 20 minutes at each table, before rotating to the next one.
The hope is that by moving around and sharing ideas, a richer level of conversation and new connections will emerge. We'll leave time at the end of the session to share thoughts, insights and potential next steps with the larger group too.
The event is open to the public but advance registration is greatly appreciated. Some of the discussions will be on sensitive topics and might not be appropriate for everybody. We ask that you exercise maturity and open-mindedness should you attend a ReThink event.
Schedule:
ReThink occurs every month. Please see our event calendar for specific dates.
Doors open at 6:30 p.m.
Discussion begins at 7 p.m.
Rates:
$12 in advance
$20 at the door
Location:
Collective Impact Center
3295 Meade Ave,
San Diego, CA 92116
The venue is in the basement of a church on the corner of 33rd & Meade in City Heights. The entrance is adjacent to the parking lot around the back of the building. Walk all the way to the end and you should see a sign pointing to the Collective Impact Center.
Parking is available in the lot behind the church and street parking.
* Even though we're in a church building, there is no intended religious affiliation to this event.
If you'd like more info on the series, including how to suggest topics and volunteer as a facilitator, please see the website here: https://thenewnarrative.org/rethink
1656 Views - 09/04/2020 Last update
Collective Impact Center
3295 Meade Avenue, San Diego, 92116, CA, US
---
Are you an event organizer?
Create events for free. They will be immediately recommended to interested users.
Create event
Nearby hotels and apartments
3295 Meade Avenue, San Diego, 92116, CA, US
---
---
Collective Impact Center
3295 Meade Avenue, San Diego, 92116, CA, US
Event from
eventbrite.com
---
---
Are you an event organizer?
Create events for free. They will be immediately recommended to interested users.
Create event