RESOURCES 2017 - Exhibitor Registration
Thursday 14 September 2017 9:30 AM Thursday 14 September 2017 4:00 PM
Save
Saved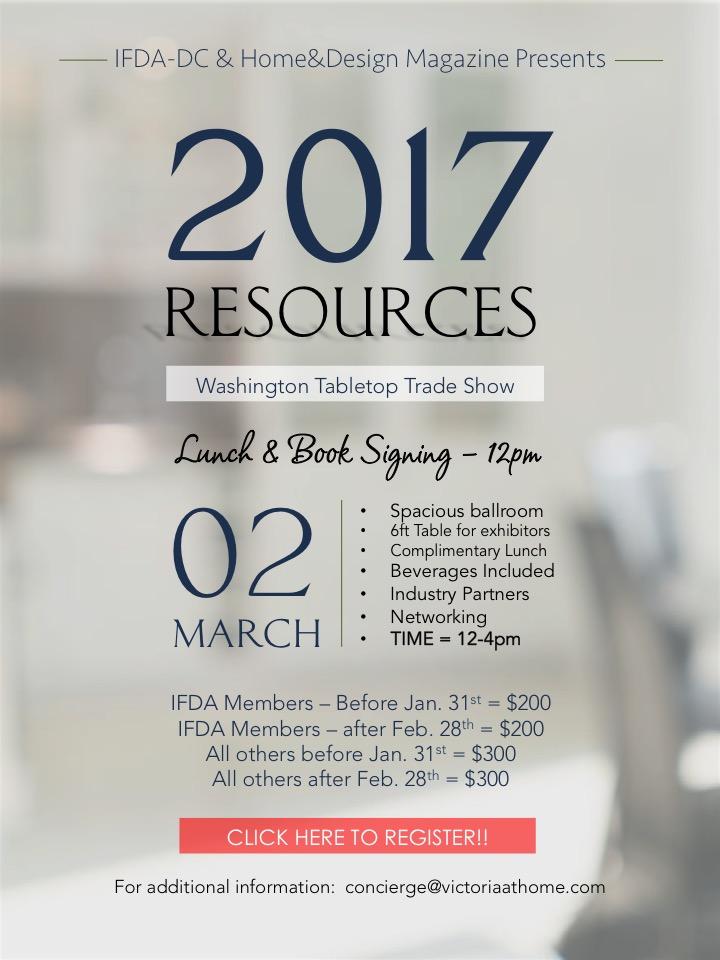 Last update 15/09/2017
225
Looking for new Clients?  Looking for new Resources?
Discover what Resources has to offer exhibitors & attendees!
Find fresh ideas and great advice for home improvement, remodeling, decorating and more!
Once a year IFDAdc arranges Resources to network and grow the design industry.  Our goal is to place everything you need to run a successful business or home right at your fingertips – for a few hours at least. 
If you are a designer, a tile expert, a woodworker, a custom home builder or social media expert we invite you to exhibit at this great event.  Bring your skills and knowledge and we will bring the audience.
Schedule:
  9:30am – 11:30am – Set Up
11:30am – 12:00pm - Speaker
12:00pm – 3:30pm – Event
  1:00pm – 2:00pm – Book Signing
12:30pm – 2:30pm – Lunch (included)
  3:30pm – 4:00pm – Take Down
 Highlights: 
•  See the newest trends in the design industry
•  Meet local design experts and learn which resources are at your fingertips
•  Meet home improvement companies
•  Complimentary Lunch & Beverages
•  Networking Opportunities
•  Educational Opportunities
•  Company listing in event program
•  DOOR PRIZE!! 
*Table Availability is Limited, sign up before we sell out!
Questions / Comments, please e-mail:  resourcesifdadc@gmail.com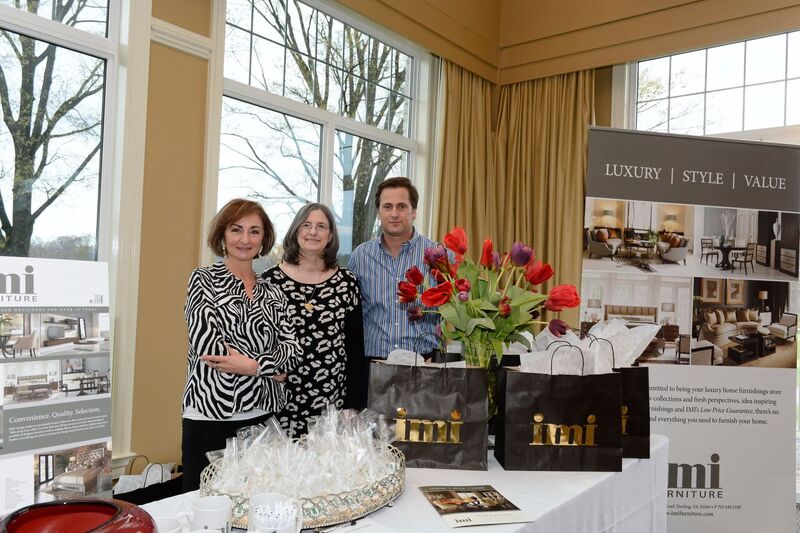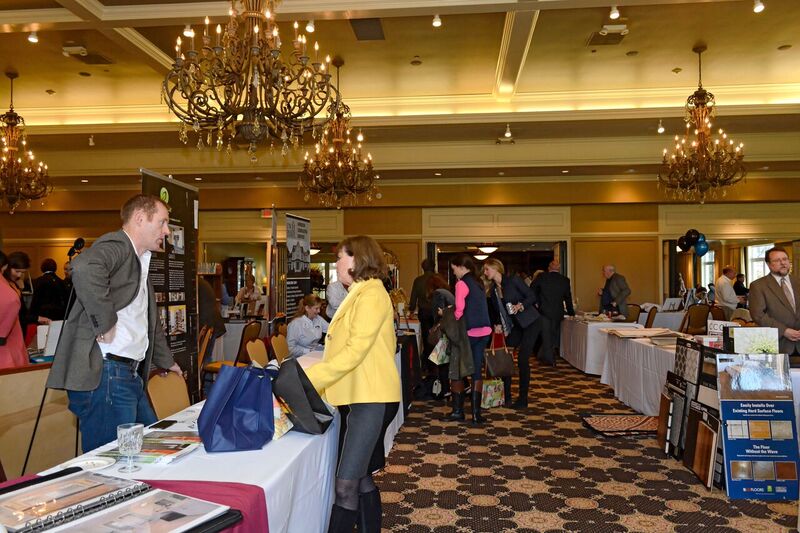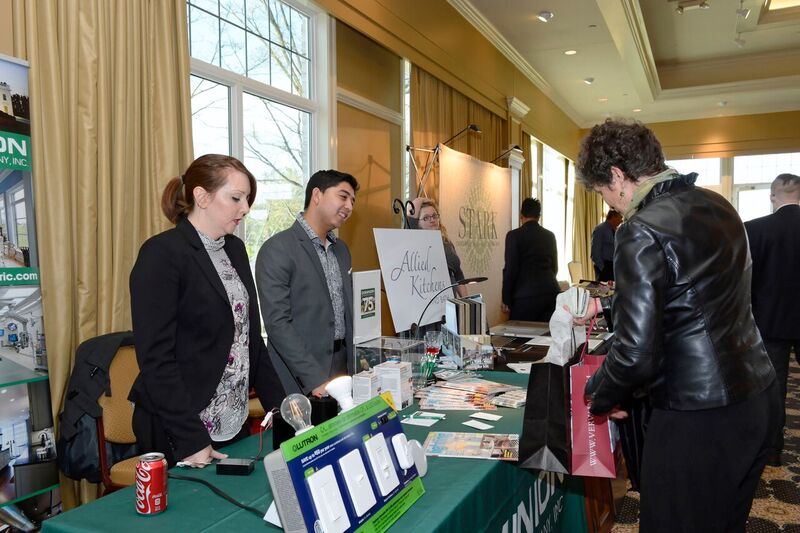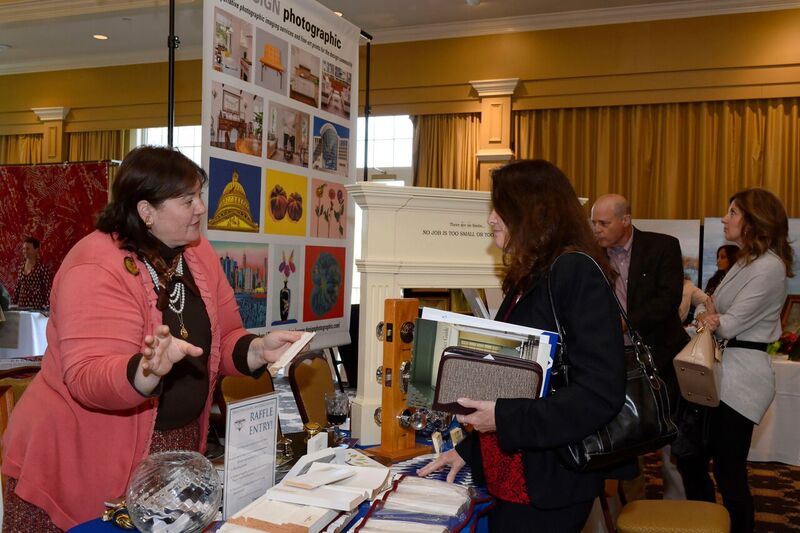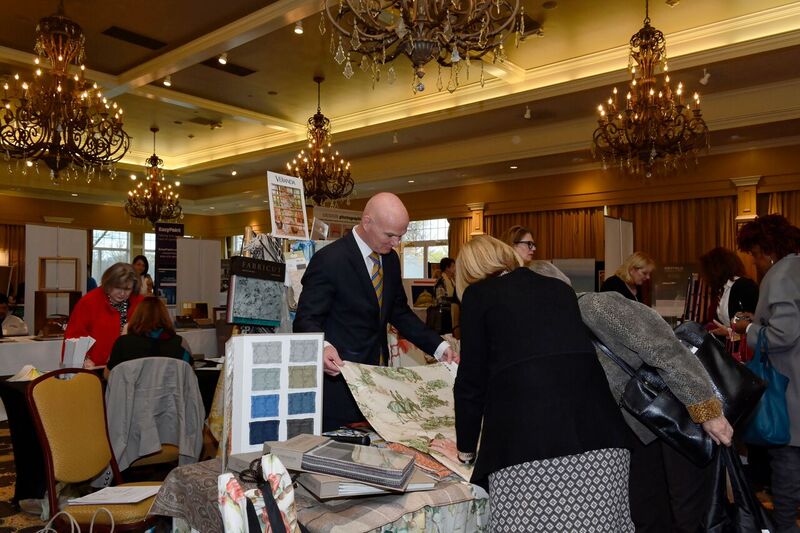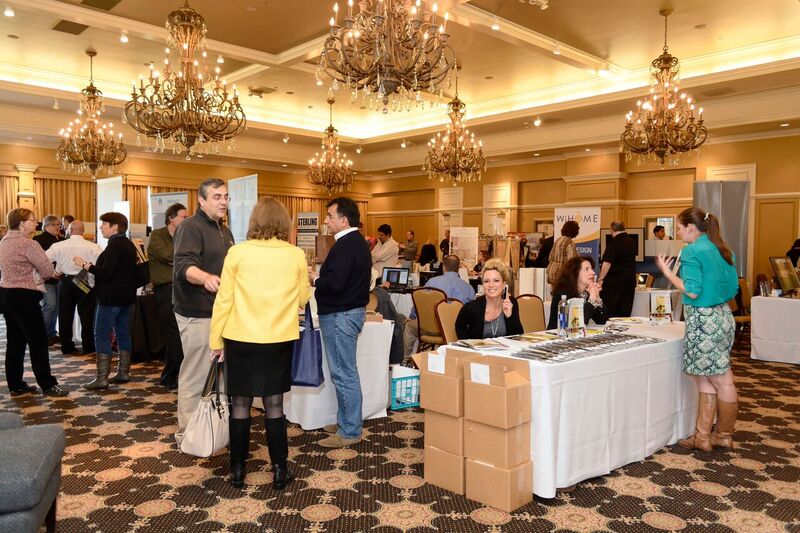 culture
art
food
trade shows
business
courses
Nearby hotels and apartments
Westwood Country Club
800 Maple Ave, E., Vienna, 22180, VA, United States
800 Maple Ave, E., Vienna, 22180, VA, United States