Remote Employee Appreciation Party
Saturday 9 February 2019 7:00 PM Saturday 9 February 2019 11:00 PM
Save
Saved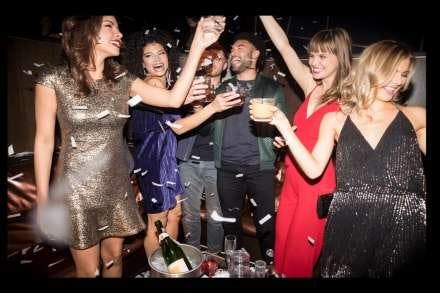 Last update 22/11/2018
559
Please join us at Planet Hollywood in Las Vegas for an Employee Appreciation party!*
Event Details 
Each employee may bring one adult guest to the event. All attendees must be 21 or older - no exceptions. Food will be heavy appetizers, drinks and mini desserts. Cocktail attire is required by the Gallery Nightclub venue at Planet Hollywood. If you have questions on what qualifies as "cocktail attire," click here.
RSVP Required for the Event
Please register for a ticket to gain admission to the party via this Eventbrite page. When registering, select one (1) for employee and two (2) for employee + guest. Each guest must have a ticket to enter the party.
Hotel Rooms and Flights
Cupertino Electric will pay for flights for employees and their one guest, up to a maximum of $400/person for the weekend. All flights (for individuals and couples) are to be booked through travel agent Barbara Hoskins at 408-850-8530 or barbara@apttl.com by 1/04/2019. Flights not booked through Barbara will not be approved on expense reports. Flights must be booked via Barbara by January 4th.
CEI will also cover the cost of hotel rooms (one per employee) for the nights of 2/8/2019 and 2/9/2019 at Planet Hollywood Hotel. Rooms for these two nights—and any additional nights employees wish to secure at their own expense—are to be booked through this link here. Rooms not booked through the link will not be approved on expense reports. Hotel rooms must be booked by January 4th. Please note: employees are responsible for incidentals and additional charges made during their stay at the hotel. This requires employee guests to provide a credit card during check-in to have on file for the room. Employees may also book additional nights via this link, but any nights added beyond 2/8 and 2/9 will not be covered by CEI.
Questions?
Please contact Christina Heropoulos at christina_heropoulos@cei.com or 408-808-7624 (x7624). You can also find up-to-date information here (https://cupelectric.sharepoint.com/sites/lwcomms).
*This party is for full time, regular office and field office employees working at remote jobsites and the invitation is not transferable. If you have any questions about whether you are eligible to attend, please contact Christina Heropoulos.
food
nightlife
party
nightclub
Travel
Nearby hotels and apartments
Planet Hollywood Resort & Casino
3667 S Las Vegas Blvd, Las Vegas, 95112, California, United States
Planet Hollywood Resort & Casino
3667 S Las Vegas Blvd, Las Vegas, 95112, California, United States