Registered Apprenticeship Fall Cohort
Wednesday 15 November 2017 8:30 AM Wednesday 15 November 2017 11:00 AM
Save
Saved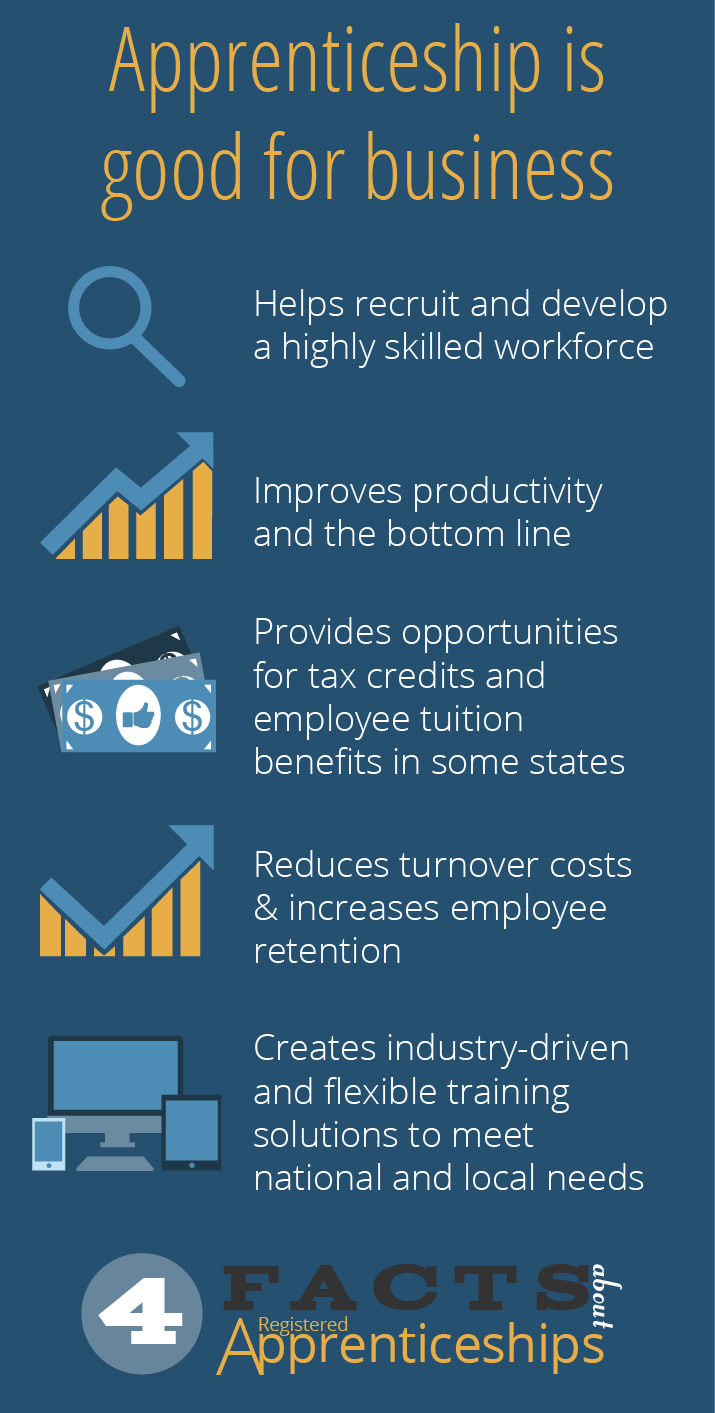 Last update 16/11/2017
67
JOIN US TO CREATE YOUR CUSTOMIZED REGISTERED APPRENTICESHIP PROGRAM
Our 3-part hands-on workshops will walk you step-by-step through the process of creating an apprenticeship program specifically designed for your company's employment needs. You will be guided by representatives from the MO & IL Departments of Labor and the St. Louis Agency on Training (SLATE). By the end of this cohort, you will have a finished product to present to the DOL for approval!
Why Apprenticeship is Right for Your Company
Companies in all sectors of the American economy are facing complex workforce challenges in increasingly competitive domestic and global markets. Registered Apprenticeship is your proven solution for recruiting, training, and retaining world-class talent.
trade shows
sports
courses
Nearby hotels and apartments
St. Louis Regional Chamber
211 North Broadway, Saint Louis, 63102, MO, United States
St. Louis Regional Chamber
211 North Broadway, Saint Louis, 63102, MO, United States