Reality, Truth, and Conscious Light: An Introduction to Adi Da Samraj
Saturday 8 April 2017 12:00 PM Saturday 8 April 2017 1:30 PM
Save
Saved
Invite friends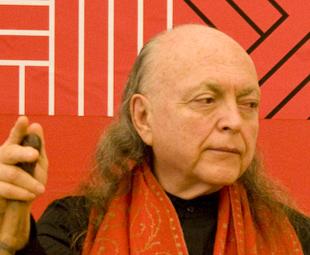 Learn about the Life, Teaching, and Living Spiritual Presence of Avatar Adi Da Samraj.
     "The life and teaching of Avatar Adi Da Samraj are of decisive spiritual significance at this critical moment in history."  Bryan Deschamp, Senior Advisor, United Nations

Avatar Adi Da (1939-2008) offers a Way that radically differs from -- and yet perfectly completes --  the world's great spiritual traditions.
At the presentation Reality, Truth, and Conscious Light you will be introduced to Avatar Adi Da's core teaching on the true nature of reality, the illusion of the separate self, and the nature of human suffering.
* Experience Avatar Adi Da's transformative Spiritual Presence through His Teaching and Sacred Sightings (or Darshans)
* Hear stories and testimonials from long-time devotees of Avatar Adi Da
* See never-published video discourses of Avatar Adi Da speaking.
Saturday, April 8, noon to 1:30pm, Sacred Circle Books, 919 King St., Alexandria, VA  22314.  Admission is free.  For more information write howard.adidamdc@hotmail.com or call (301) 762-1855.  www.adidam.org
Nearby hotels and apartments
Alexandria
Sacred Circle Books, Alexandria, 22314, VA, United States
Sacred Circle Books, Alexandria, 22314, VA, United States