Norwood Summer Camp ! 3-10 Years Old
Monday 24 June 2019 9:00 AM Friday 2 August 2019 3:00 PM
Save
Saved
Last update 03/08/2019
53
Welcome to Norwood Summer Camp
by Smarter Learning Center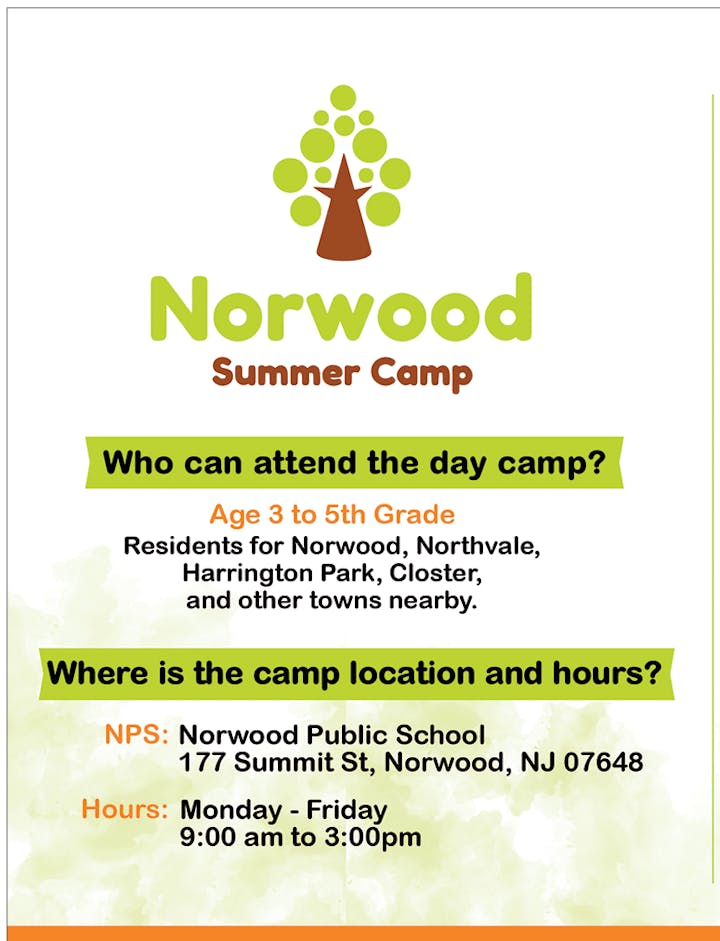 Summer is the time for our childs to develop and explore social & emotional skills like grit, compassion, and cooperation.
At our Summer Camp, your child will choose activities and play as a team.
Fun activities include free play, sports, drama, music, arts, science, and makers will be played throughout the camp.
The Camp is directed by Austin Ji Song, who is currently a Director of Smarter Learning Center, Non-Profit and advised by Yuliya Zorkina, a Harvard graduate with a Master in School Administration degree, who has extensive experience in Program and Summer Camp management.
All activities are supervised by highly qualified counselors with years of education and experience.
Want your kids to have a productive summer and help make them smarter, healthier, and happy?
Let your child have an amazing summer experience which will include a great combination of hard work and fun. Email us for more details!
We have found that a combination of free choice activities and play based projects is a perfect program for summer time because it gives your child a break from academics while still encouraging their mental, artistic, and physical development.
The synergy of the two, free of choice activities and fun based projects creates an amazing effect.
Your child will sing, dance, make, design and create, act, cooperate with peers, role play, practice, empathy, and get stronger.
Moreover, the exciting surprise at the end of camp will bring your child much satisfaction and a sense of accomplishment.
Our philosophy is "Let children be children at least for summer time". Create a fun and challenging environment where children have the opportunity to learn and enjoy. We value our children's voice and thoughts in their mind.
Our camp activities are filled with music, play drama, arts, sports, and team project-oriented projects. We will have biweekly group projects that are fun and educational.

Music - sing along in a choir setting and dance with kid-friendly songs.

Arts - Project-oriented activities related to the weekly topics throughout the camp.

Science - How the ecosystem works - bees (learn cooperation & community), 2. Is natural resource unlimited? - learn about the water cycle and how we can solve the water shortage, especially in Africa and some drought area (make Lego solution model),

Social - Community builder - building the town with boxes and papers and discuss how to be a good citizen and live together), and more.

Sports - Soccer and related fun sports sessions will be run inside and outside.

Fun activities include magic, lego, and STEM base activities.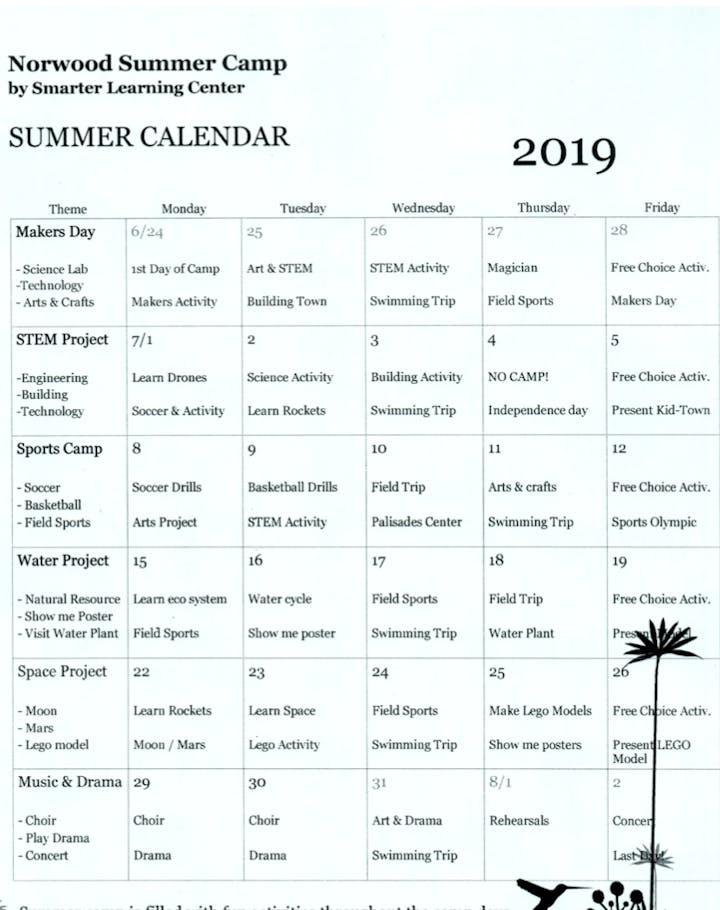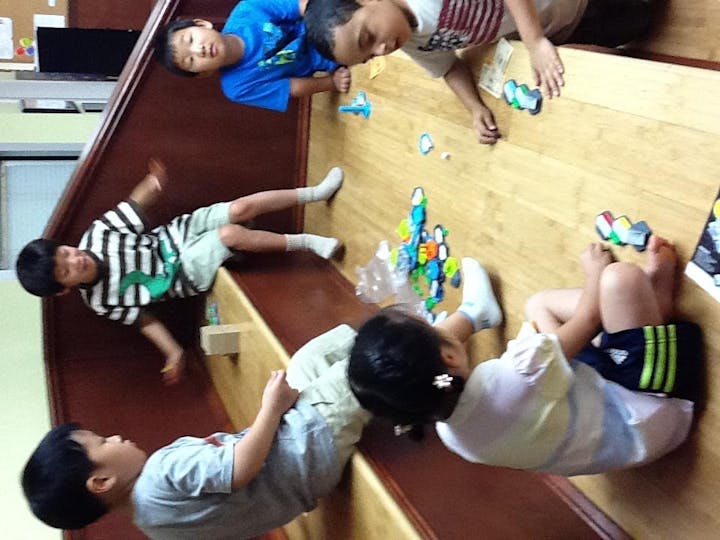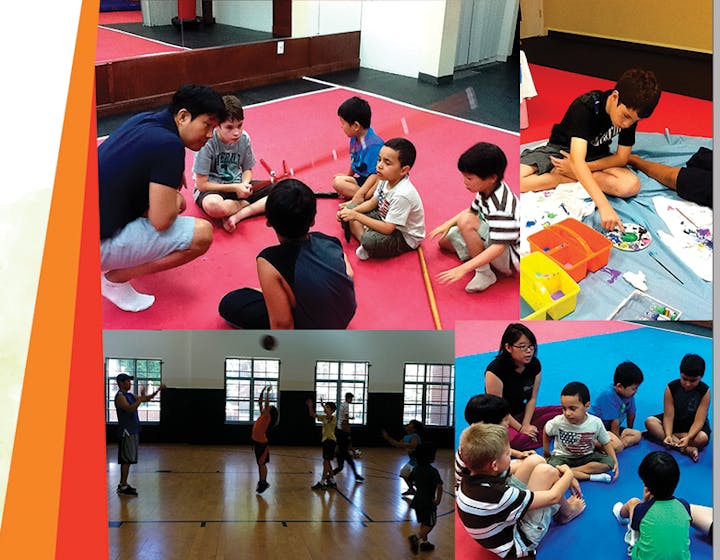 music
culture
art
philosophy
family
Nearby hotels and apartments
Norwood School District
177 Summit Street, Norwood, 07648, NJ, United States
177 Summit Street, Norwood, 07648, NJ, United States
Event from
eventbrite.com