Monday Night Group Guided Meditation
Monday 19 November 2018 7:00 PM Monday 4 February 2019 8:00 PM
Save
Saved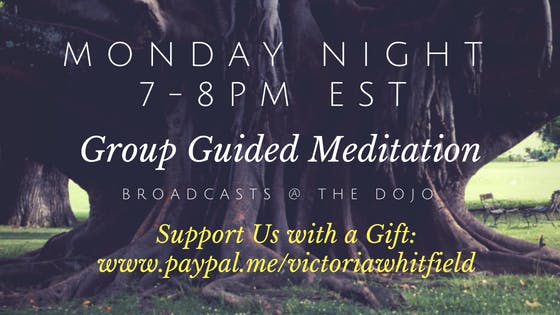 Stressed out? 
Feeling mentally blocked or scattered? 
Having trouble meditating on your own?
Now's a great time to start meditating!
And meditating #together, is always better.
Join Business Reiki Master Victoria Whitfield at her Reiki Dojo in Westfield, NJ (or via conference call) for guided group meditations every Monday and Thursday night at 7:00pm. Open to all levels of meditation experience and all styles. Feel healing energy flow through you, and practice clearing the mind and body with fellow meditators!
Monday and Thursday Nights at 7:00-8:00pm EST
$20 per evening 
Can't come in person? Attend via conference call!
CLICK HERE TO RECEIVE ACCESS CODES FOR THIS MEDITATION: https://gum.co/FTRW
Nearby hotels and apartments
922 S Ave W
922 South Avenue West, Westfield, 7090, NJ, United States
922 South Avenue West, Westfield, 7090, NJ, United States