Monday, April 16 & 23, 5:00-9:00PM - Kent, CT
Monday 16 April 2018 5:00 PM Monday 23 April 2018 9:00 PM
Save
Saved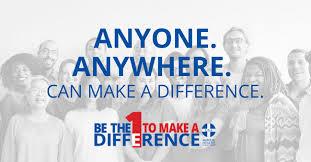 Last update 24/04/2018
423
Free Mental Health First Aid Training 
Understand Mental Illness, Support Timely Intervention, Save a Life
Do you want to learn how to offer immediate help in a mental health crisis or be able to support someone who may be developing a mental health or substance use problem?
Register today to become Certified in Mental Health First Aid.

What is Mental Health First Aid?
Mental Health First Aid USA is an 8-hour training to teach participants how to help someone who is developing a mental health problem or experiencing a mental health crisis. The evidence behind the program demonstrates that it helps trainees identify, understand and respond to signs of mental illnesses and substance use disorders.
Nearby hotels and apartments
Kent School
1 Macedonia Road, Kent, 6757, CT, United States
1 Macedonia Road, Kent, 6757, CT, United States