Models: Share, Learn, Connect (In-Person)
Image from meetup.com
From Wed 29 September 2021 to Thu 30 September 2021
From Wednesday 29 September 2021 to Thursday 30 September 2021
This is a monthly "mastermind" meetup for professional models and those who are looking to start a career in modeling both with and without an agent or manager. This is exclusively a peer-to-peer event where you bring your questions, experiences, and problems to the group to get input and feedback. We have other regular events scheduled throughout the month and year that feature experts, panels and are geared towards specific topics.
This meetup is inclusive of agency signed models, freelance or non-agency exclusive models, and aspirational models. This specific event is not open to industry professionals that may work with models but do not work as models.
Hi Everyone!
The pandemic led me to being more distracted than I had anticipated and we ve been off longer than I d like, but with California coming out of lockdown, I m excited and hopeful to get in-person events going again.
If you are interested in being our featured model and present in July, please let me know either here in Meetup or by email at [masked]
Thanks!
## All Your Questions about the Format of this Meeting Here
Follow me here on Instagram at @daisijo (https://instagram.com/daisijo) for other info on the meetup.
Only those who ve been in a Mastermind session know how powerful a Mastermind session is.
And when you apply that power to the energy and imagination of creative thinkers, it can be truly awesome.
If you re a model with a creative, entrepreneurial spirit or someone with experience to share, you re going to love this meetup.
The way it works is that a model brings their modeling problem to the group and the group goes to work on it. The night flows like this:
- Model presents a basic overview of where they are and...asks their key question of the night, the place where they need input
- Group asks probing questions to get a better understanding
- Break
- Open discussion
- Recommendations from the group on the question
If you want to bring your modeling question to the group for help, submit it to me by private message on meetup. That s how I keep track of requests. We re generally booked a month or two out, and if you haven t been to a meeting like this yet, it s probably best to do that before you present just so you know the format.
If you re an experienced model with wisdom to lend, please do come! On the other hand, I make sure we hear from a lot of voices, and if you have something to share, we want to hear it.
If you re not an experienced model and you just want to learn, you are more than just welcome. We love to have you. The purpose of this is to learn!
## Info on Signing Up for this Meetup
I anticipate a waiting list for the event so, once again, there are a few things to know.
1. We ll probably go over the total we can handle, so there will probably be a waitlist.
2. I give priority to people on the waitlist who have a profile on Meetup that is more complete and seems like you re an actual human person. If your member name is Sales Corp or something weird like that, you re basically not getting in. You may want to check because you may not realize how bare your Meetup profile is, but I m not generally letting people in who I can t tell who you are.
3. Also, if you have multiple no-shows, you re going to get lower priority. A no-show essentially is keeping somebody at home without even the courtesy of changing your answer to no so I can let someone else in.
4. It doesn t cost anything to come and you don t have to listen to a pitch for a timeshare in Hawaii. This is something I do to help other models
406 Views - 17/09/2021 Last update

---
Are you an event organizer?
Create events for free. They will be immediately recommended to interested users.
Create event
Nearby hotels and apartments
---
---
Event from
meetup.com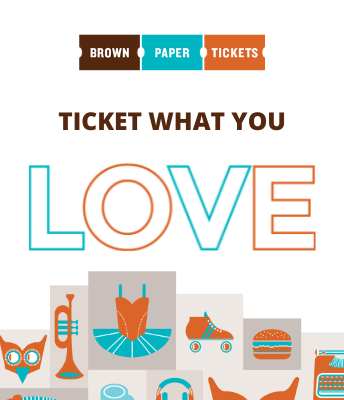 ---
---
Are you an event organizer?
Create events for free. They will be immediately recommended to interested users.
Create event