Meet Kathy Ireland at World's Largest Furniture Expo (High Point)
Friday 13 October 2017 10:30 AM Friday 13 October 2017 4:30 PM
Save
Saved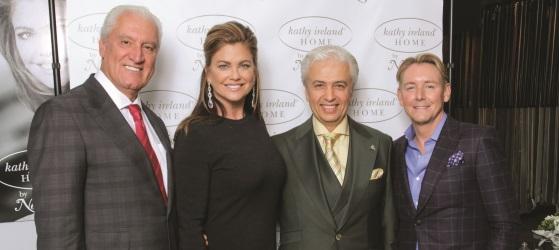 Last update 14/10/2017
8099
Meet Kathy Ireland Event:
Infuencers, bloggers, designers, entrepreneurs and inspired followers are invited to meet Kathy Ireland on October 13th. 
Event starts at 10:30 a.m. where Kathy Ireland, High Point Mayor Bencini and other local dignitaries and celebrities will join together in proclamation of Kathy Ireland receiving a Key to the City of High Point. 
From 3:00 - 5:00 p.m., Exclusive VIP champagne reception to celebrate the official launch of Michael Amini® | kathy ireland® Home Designs. Meet and greet as well as photo opportunities. Select Influencers are allowed to this and must contact us prior to event day.
Select attendees will receive free gifts, photo opportunities, social media exposure, camera-time and even a chance to share their business ideas with Kathy Ireland. 
Contact Blake at blake@levelbrands.com
About Kathy Ireland:
Kathy Ireland was a supermodel in the 1980s and 1990s, best known for appearing in 13 consecutive Sports Illustrated swimsuit issues. In 1993, she founded a brand marketing company, "kathy ireland Worldwide®" (kiWW®), which has made her one of the wealthiest former models in the world. As a result of her career as a businesswoman, she had made a $420 million personal fortune by 2015. In 2012, $2 billion worth of products bearing her company's brand were sold.
trade shows
expos
business
wine
Nearby hotels and apartments
164 S Main St
High Point, 27260, NC, United States
High Point, 27260, NC, United States