MARQUEE NIGHTCLUB LAS VEGAS IN COSMOPOLITAN HOTEL - VEGAS NIGHTCLUBS
COVID-19: many events have been canceled or postponed, please check with the organizer the event status.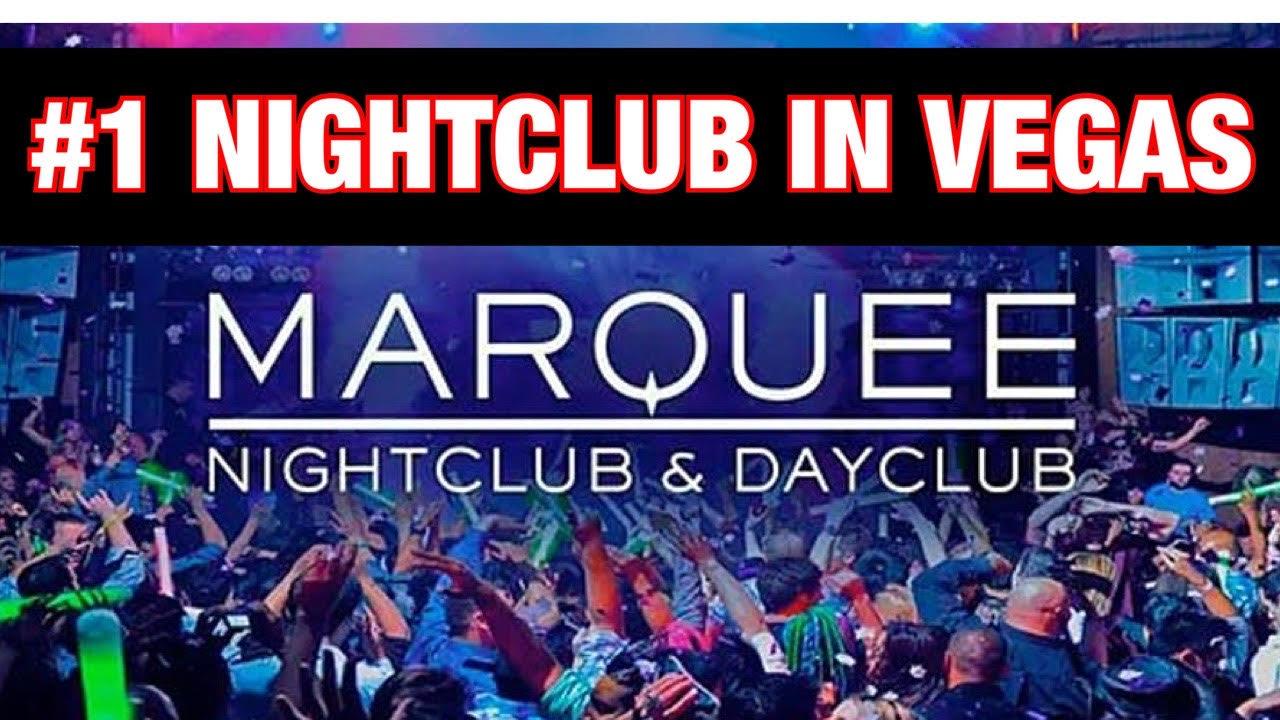 Image from eventbrite.com
From Mon 6 April 2020 to Tue 7 April 2020
From Monday 6 April 2020 to Tuesday 7 April 2020
---
USE CORRECT INFO TO REGISTER TO RECEIVE CONFIRMATION TEXT & EMAIL THE DAY OF THE EVENT.. THIS IS NOT YOUR TICKET FOR ENTRY

VENUE DETAILS.
The Cosmopolitan of Las Vegas has many little spaces that lead to wonderful new spots. One leads to an crystal-ensconced bar at the Cosmopolitan known as The Chandelier, one (we won't say which) takes you to an employees-only area that you can apparently stroll right into and act like you totally belong there, and another is the entrance to the mega-club known as Marquee. You probably have seen the people lining up on the second floor of The Cosmopolitan, but if you've never been past the velvet ropes and up the elevator then you will not understand what they're all willing to stand in line for.
The main room at Marquee is a classic club for which Vegas can be proud, complete with the showroom appeal of a Vegas lounge and the bumping badassery that makes Vegas clubs stand out from the grit of L.A. or the glam of New York. This is where you start your night, it might be where you end it also if you're still partying by the time you make your way back in, and it's where you remember why you come to a nightclub — to dance beneath a disco ball to music that never stops. But that's just the main room. Marquee is much more than just a main attraction or a one-room wonder. It's as comprehensively complex as The Cosmopolitan itself.
The Library is a warmer space than even the outdoor pool in the summer. The hues and ambiance change from sexy party club to sexy sit in a chair and discuss the politics of dancing (the song from the '80s not the actual politics) club. It's probably not the lounge you'll go to when you want a relaxing night and only a relaxing night. But if you want a pause from the dance floor and a chance to actually speak to that person who's been dancing with you for the last hour, this is the spot. But that doesn't mean Marquee doesn't offer a happy middle.
Enter the Boombox. Yes, it's true that many people who enter Marquee are too young to know what a boombox is. But they can still experience what it's like to be surrounded by music in a space so intimate you feel like you're holding it on your shoulder and walking down the sidewalk forcing everyone to be in on your beat. The Boombox features a 360-degree bar and VIP tables around an earthy dance floor.
The tables in the back and side even have a view of the Strip, when the curtains are actually open. For everyone else who couldn't get in on the VIP service, there's an outdoor balcony that's just wide enough to sneak past and sit in a small lounge space. It only overlooks Harmon Avenue, but it's still fresh air. And in the middle of a night of hard partying, fresh air is a very good thing.
None of that has even scratched the sunny, chlorinated surface of the outdoor space that becomes Marquee Dayclub, but we've got another page for that. In the months that it's open, that space pulls all of Marquee together to create a nightlife establishment far greater than even the marvelous second floor of The Cosmopolitan would imply.
Some clubs are one-offs. Some are only good for afterhours or pre-gaming. But Marquee is an all-nighter. Start here. End here. And have a lot of fun in between. One of the best parts is, even if you do somehow get bored at Marquee, you're already in The Cosmopolitan so you won't have to walk far to find a good drink and have a bit more fun.
WHERE IS MARQUEE NIGHTCLUB LOCATED?.
Marquee Nightclub is located on the second level of the Cosmopolitan Hotel & Casino. The escalator located near the high limit area of the casino will take you directly to the entrance of the club. Another great point of reference is the Chandelier Bar. The front entrance of the club is near it on level 2. From the main valet head straight through the casino, and from the lower level self parking area you'll be heading up to find Marquee.
Cosmopolitan Hotel Address: 3708 S Las Vegas Blvd
MARQUEE NIGHTCLUB DRESS CODE.
At Marquee Nightclub fashionable attire is required, Dress code is strictly enforced with management discretion. The following articles are prohibited, athletic gear and apparel, shorts, torn or cutoff clothing, sandals athletic shoes, work wear, jordans, timberlands, hats, baggy clothing, chains, offensive prints on clothing, weapons, controlled substances, eye drops, gum, outside food or beverages, liquids, vitamins, supplements, over the counter medication, prescription medication without valid prescription, cameras, go-pros, wearable technology, selfie sticks, the use of vaporizers "vapesâ€. Any device in use will be confiscated and disposed of by management without compensation, guests noticeably intoxicated or under the influence of a controlled substance will be denied entry and will not be eligible to receive a refund. All persons, bags and personal items are subject to search. If you remove your shoes you will be immediately escorted out of the venue. We have a zero tolerance policy.
OMNIA - OMNIA NIGHTCLUB - DRAIS - DRAIS NIGHTCLUB - TAO - TAO NIGHTCLUB - HAKKASAN - HAKKASAN NIGHTCLUB - XS - XS NIGHTCLUB - WET REPUBLIC - WET REPUBLIC POOL PARTY - MARQUEE - MARQUEE NIGHTCLUB - ENCORE BEACH CLUB - ENCORE BEACH - ENCORE BEACH CLUB AT NIGHT - EBC - MARQUEE DAY CLUB - MARQUEE POOL PARTY - DRAIS BEACH CLUB - DRAIS POOL PARTY - VEGAS PROMOTER - VEGAS HOST - LAS VEGAS HOST - LAS VEGAS PROMOTER - VEGAS CLUBS - LAS VEGAS CLUBS - VEGAS NIGHTCLUBS - LAS VEGAS NIGHTCLUBS - VEGAS EVENTS - LAS VEGAS EVENTS - VEGAS CONCERTS - LAS VEGAS CONCERTS - VEGAS SHOWS - LAS VEGAS SHOWS - VEGAS POOL PARTIES - VEGAS POOL PARTY - VEGAS DAY CLUBS - Las Vegas POOL PARTY - Las Vegas POOL PARTIES - Las Vegas DAY CLUBS - Las Vegas POOLS - VEGAS POOLS - VEGAS STRIP CLUBS - Las Vegas STRIP CLUBS - OMNIA VEGAS - OMNIA Las Vegas - HAKKASAN VEGAS - HAKKASAN Las Vegas - XS Las Vegas - XS VEGAS - DRAIS VEGAS - DRAIS Las Vegas - MARQUEE VEGAS - MARQUEE Las Vegas - ENCORE BEACH CLUB Las Vegas - ENCORE BEACH CLUB VEGAS - TAO VEGAS - TAO Las Vegas - 1OAK - 1OAK NIGHTCLUB - 1OAK VEGAS - 1OAK Las Vegas - WET REPUBLIC VEGAS - WET REPUBLIC Las Vegas - jewel Las Vegas - jewel vegas - jewel nightclub - Las Vegas hip hop - vegas hip hop - vegas hip hop clubs - Las Vegas hip hop clubs - FLAMINGO HOTEL - FLAMINGO Las Vegas - FLAMINGO VEGAS - LUXOR - LUXOR Las Vegas - LUXOR HOTEL - LUXUR VEGAS - Caesars Palace - CAESARS Las Vegas - Cromwell Hotel - CROMWELL Las Vegas - CROMWELL VEGAS - COSMOPOLITAN Las Vegas - COSMOPOLITAN HOTEL - COSMOPOLITAN VEGAS - ARIA HOTEL - ARIA Las Vegas - ARIA VEGAS - ARIA - New York New York HOTEL - New York New York Las Vegas - MGM - MGM Grand - MGM VEGAS - MGM Las Vegas - MGM HOTEL - MIRAGE Las Vegas - MIRAGE VEGAS - MIRAGE - MIRAGE HOTEL - WYNN HOTEL - WYNN VEGAS - WYNN - WYNN Las Vegas - ENCORE HOTEL - ENCORE VEGAS - ENCORE Las Vegas - VENETIAN - VENETIAN HOTEL - VENETIAN VEGAS - VENETIAN Las Vegas - PALAZZO Las Vegas - PALAZZO VEGAS - PALAZZO - PALAZZO HOTEL - Planet Hollywood - Planet Hollywood VEGAS - Planet Hollywood Las Vegas - Planet Hollywood HOTEL - Mandalay Bay - Mandalay Bay HOTEL - Mandalay Bay VEGAS - Mandalay Bay Las Vegas - HARRAHS - HARRAHS HOTEL - HARRAHS Las Vegas - HARRAHS VEGAS - DRAKE - FUTURE - CARDI B - MIGOS - LIL BABY - DABABY - RHIANNA - JAY Z - MEEK MILL - NICKI MINAJ - JUSTIN BIEBER - 6IX9INE - MEGAN THEE STALLION - Rick Ross - EMINEM - SLIM SHADY - PUFF DADDY - DR DRE - LIL WAYNE - TYGA - LUDACRIS - BELLAGIO HOTEL - BELLAGIO - BELLAGIO Las Vegas - BELLAGIO VEGAS - VEGAS STRIP - Las Vegas STRIP - J-LO - JLO - Mariah Carey - DMX - TECHNO - EDM - R&B MUSIC - HOUSE MUSIC - TECHNO MUSIC - EDM MUSIC - Calvin Harris - TIESTO - MARSHMELLO - DIPLO - The Chainsmokers - Steve Aoki - KYLIE JENNER - KIM KARDASHIAN - KANYE - KANYE WEST - KHLOE KARDASHIAN - French Montana - RODDY RICCH - YOUNG THUG - Pauly D - DJ Pauly D - SKRILLEX - DAVID GUETTA - Martin Garrix - DEADMAU5 - ARMIN VAN BUUREN - KYGO - KASKADE - DJ SNAKE - Post Malone - ABOVE AND BEYOND - ALESSO - ZEDD - MAJOR LAZER - STEVE ANGELLO - KREWELLA - Travis Scott - KENDRICK LAMAR - J COLE - LIL UZI - 50 CENT - CHRIS BROWN - Gucci Mane - BIG SEAN - OFFSET - QUAVO - ASAP ROCKY - 21 SAVAGE - VEGAS LOCALS - VEGAS BARS - Las Vegas LOCALS - Las Vegas BARS - Las Vegas NIGHTLIFE - VEGAS NIGHTLIFE - VEGAS PARTIES - VEGAS PARTY - Las Vegas PARTIES - Las Vegas PARTY - VEGAS GUEST LIST - Las Vegas GUEST LIST - Trey Songz - SNOOP DOGG - MALUMA - BAD BUNNY - OZUNA - ANUEL AA - FARRUKO - J BALVIN - LATIN MUSIC - SPANISH MUSIC - LATIN NIGHT -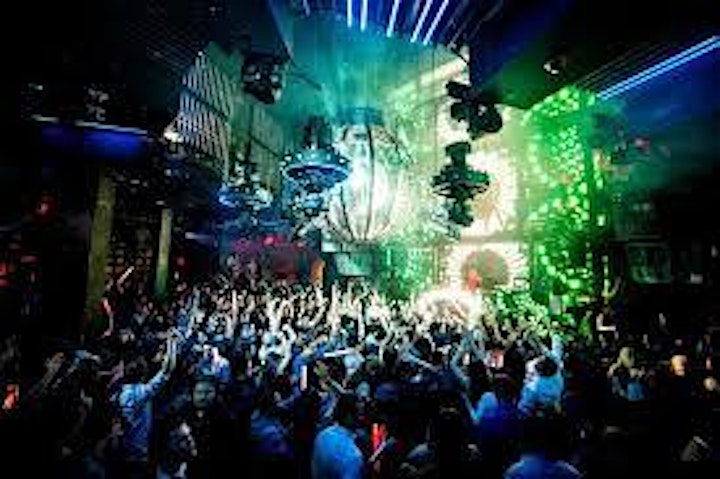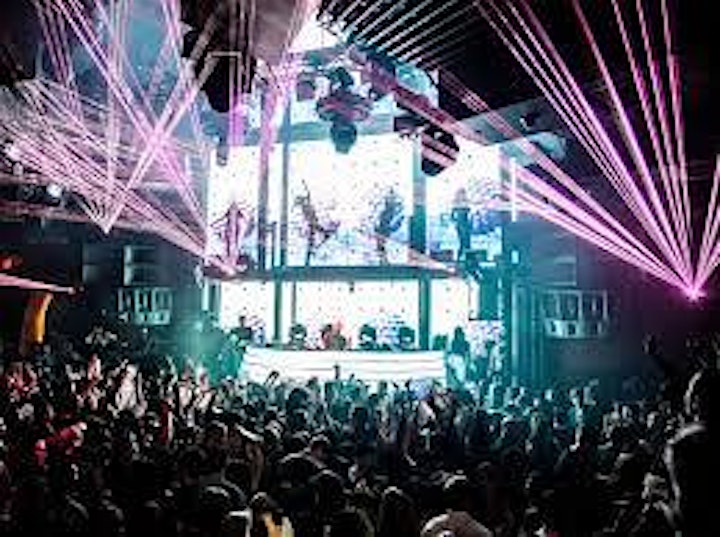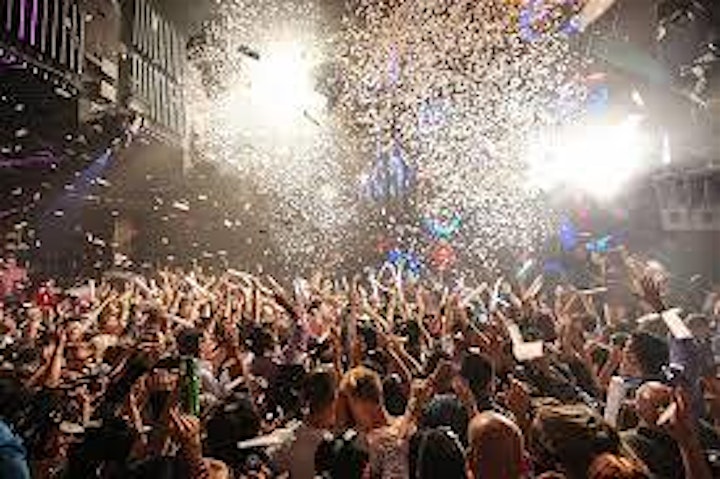 1467 Views - 08/04/2020 Last update
Marquee Nightclub & Dayclub
3708 South Las Vegas Boulevard, Las Vegas, 89109, NV, US
---
Are you an event organizer?
Create events for free. They will be immediately recommended to interested users.
Create event
Nearby hotels and apartments
3708 South Las Vegas Boulevard, Las Vegas, 89109, NV, US
---
---
Marquee Nightclub & Dayclub
3708 South Las Vegas Boulevard, Las Vegas, 89109, NV, US
Event from
eventbrite.com
---
---
Are you an event organizer?
Create events for free. They will be immediately recommended to interested users.
Create event
Paradise

›