Live Sound Healing Bath Meditation, Reiki,TESLA,Chakra Balancing Session by Apmt
Image from meetup.com
From Mon 27 September 2021 to Tue 28 September 2021
From Monday 27 September 2021 to Tuesday 28 September 2021
Ready for a mental Vacation?
Can t think clearly? Wonder if your 3rd eye is open?
Wonder if your Heart Chakra is ready for Love?
Wonder what Chakras are affecting your energy flow?
Are you looking for mental & spiritual clearing?
Releasing of trauma and patterns in your psyche?
Want to relax and revitalize your body and spirit?
Sheri is talented and intuitive, offering virtual healing sessions that involve a variety of healing and clearing techniques
"Sound healing works on vibration. Everything is vibration and I will tune your body like you tune an instrument. ... Sound healing allows your body to heal itself by slowing down your brain waves, which affect every cell in your body, shifting them from diseased to being in ease. I use different instruments at different times and volumes. Every instrument is tuned to a different vibration in order to re-tune the body."
What is a Chakra Tune Up and how will I benefit from having a session?
With a "Tune Up" you will have your energy centers aligned and balanced using Reiki, TESLA and sound frequency. Tuning forks, crystal bowls, Tibetan bowls, rain stick, bells, chimes, drums, that omit certain frequency's that will aid in the alignment and clearing of stuck energies allowing free-flowing movement of your bodies natural energy. When energies are blocked health issues can arise.
During a session, I will release blockages using these instruments. I am a direct channel so spirit works through me directing what instruments to use. I also release these stuck energies by removing energetic blockages.
I am an intuitive Clairvoyant, Clairsentient, and Clairvoyant, so at any time during a session, I can receive information that will help you with healing. Each session is a different experience, depending on what an individual needs.
I channel the "TESLA Healing Energy" to help your body heal to a perfect light balance. I also incorporate Reiki, & Access Consciousness Bars. You will receive a pre and post Chakra Reading to identify your initial blockages and show you your opened Chakras after the session. I will offer guidance and tools to help you move forward.
Get reset and tuned up with your one-stop shop multisensory healer who uses many goodies in her toolbox.
Certified Vibro Acoustic Practitioner
Certified Usui Reiki Master/Teacher, Certified Sound Healing Alchemist
Certified TESLA Healing Metamorphosis Practitioner
Intuitive Certified Holistic Coach, Transformational Coach
24 Paiste Symphonic Gong
Quartz Crystal Bowls
Tibetan Bowls, Heart Drum
Chimes, Bells, Shakers, Rainstick
Elfen Harmonic Chakra Chimes
Zephir Chimes
Tuning Forks, Aromatherapy
Angel Cards, Aura Clearing
Shamanic Clearing
Chakra Balancing
Now offering intention setting crystal grid ceremonies. You can purchase crystals to take home with you.
Note these are live private sessions, and BY APPOINTMENT, PLEASE BOOK OR TEXT ME[masked]
$111/ 2 hours.
https://sherikaplan.as.me/111sampler
or $60/ virtual 1 hour
https://sherikaplan.as.me/60minutetuneup
Text for[masked] for an appointment
Book here for chakra reading-free
https://sherikaplan.as.me/Chakrareadingconsult
"It was truly something out of this world that's beyond words to explain. You have given me back a peace I have forgotten and have switch back on my light that has been turned off for so long. Everything feels bright and amazing and I truly feel happy. I cannot stop smiling with this abundance of joy I am filled with. You are truly the calling I needed, a true blessing in disguise."Vanessa D
Read reviews here
https://www.sotellus.com/reviews/sheri-kaplan
Website
https://www.sherikaplan.com
Like me on Facebook-
https://www.facebook.com/sherikaplantherevitalizer
Subscribe on YouTube-
https://www.youtube.com/c/sherikaplantherevitalizer/
Follow me on Instagram-
https://www.instagram.com/sheritherevitalizerkaplan
Follow on Twitter-
https://www.twitter.com/TheSheriKaplan
Connect with me on LinkedIn
https://www.linkedin.com/in/sherikaplan
124 Views - 29/09/2021 Last update

Sheri Kaplan Health and Wellness
38 S Federal Hwy #9, Dania Beach, 33004, FL, US
---
Are you an event organizer?
Create events for free. They will be immediately recommended to interested users.
Create event
Nearby hotels and apartments
38 S Federal Hwy #9, Dania Beach, 33004, FL, US
---
Sheri Kaplan Health and Wellness
38 S Federal Hwy #9, Dania Beach, 33004, FL, US
Event from
meetup.com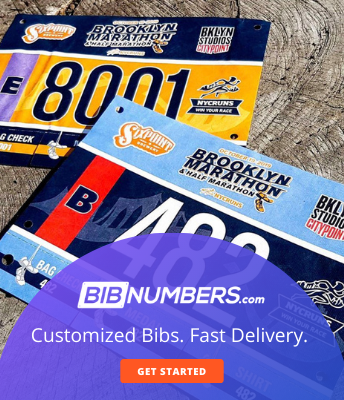 ---
---
Are you an event organizer?
Create events for free. They will be immediately recommended to interested users.
Create event