Leading SAFe with SA Certification - Agile Training
Monday 3 December 2018 9:00 AM Tuesday 4 December 2018 5:00 PM
Save (1)
Saved (2)
Last update 05/12/2018
204610
Leading the Lean-Agile Software Enterprise with the Scaled Agile Framework®

This two-day course teaches the Lean-Agile principles and practices of the Scaled Agile Framework®(SAFe®). You'll learn how to execute and release value through Agile Release Trains, how to build an Agile Portfolio, and how to lead a Lean-Agile transformation at enterprise scale. You will gain an understanding of the Lean-Agile mindset and how to apply the principles and practices of SAFe to support Agile teams, programs, program portfolio management, and to coordinate large Value Streams.
Attending the class prepares you to take the exam and become a Certified SAFe® Agilist (SA).


The following individuals will benefit from this course:
- Executives and Leaders, Managers, Directors, CIOs, and VPs
- Development, QA and Infrastructure Management
- Program and Project Managers
- Product and Product Line Management
- Portfolio Managers, PMO, and Process Leads
- Enterprise, System and Solution Architects
Learning Goals
After this course, you should be able to:
- Apply SAFe to scale Lean and Agile development in your enterprise
- Support the execution of Agile Release Trains
- Coordinate large Value Streams
- Manage a Lean-Agile Portfolio
- Align the organization to a common process model
- Configure the Framework for your context
- Unlock the intrinsic motivation of knowledge workers
- Support a Lean-Agile transformation in your enterprise
Topics Covered
- Introducing the Scaled Agile Framework (SAFe)
- Embracing a Lean-Agile Mindset
- Understanding SAFe Principles
- Implementing an Agile Release Train
- Experiencing PI Planning
- Executing and Releasing Value
- Building an Agile Portfolio
- Coordinating Large Value Streams
- Leading the Lean-Agile Enterprise
Prerequisites
All are welcome to attend the course, regardless of experience. However, the following prerequisites are highly recommended for those who intend to take the SA certification exam.
- 5+ years experience in software development, testing, business analysis, product or project -management
- Some experience in Scrum

All Participants will Receive:
- Breakfast and lunch
- A Training Workbook with materials
- The exam for the SAFe Agilist (SA) certification is included.
- Eligibility to apply for 15 PDUs to help maintain certifications such as PMP
- Eligibility to apply for 15 Scrum Alliance SEUs

FAQs

What are my transportation/parking options for getting to and from the event?
Public transportation - The Lake Merritt BART station is a 2.5 block walk (about 4 minutes) along Oak Street. Alternatively, the 12th Street BART startion and the buses serving the Broadway corridor are about a 10 minute walk.
Driving - A round parking structure, ALCOPARK is located on Jackson Street between 12th and 13th Street. Parking fee is $7.00 per day.

What can I bring into the event?
A training workbook and Materials will be provided. Please get good rest before the event if possible.
How can I contact the organizer with any questions?
Please contact michael@zenagile.com or by phone at 510.629.9283
Is my registration fee or ticket transferable?
Yes, you may transfer your ticket to other participants 7 days prior to the class.
About the Instructor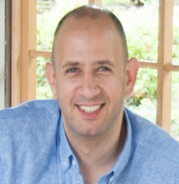 Michael Nassif - Principle Agile Coach at ZenAgile
Certifications: CSM, SPC4, ACP, ENTP, PMP
Michael is a Senior Agile Leader with over a decade of experience and a solid delivery track record in the Digital Product space. He originally came from a technical background where he led many high visibility projects in Fortune 100+ firms and startups alike. He has guided organizations at different points in their journey and has helped them to discover what is possible with a strong Agile foundation in place.
Testimonials
Teaching and coaching comes naturally to Michael. I have sat through a ­few talks and Agile training sessions he has given and I have learned a lot from him. The training was interactive and he kept the group engaged the whole time. I have seen him coach other Scrum Masters and he has helped teams become great Scrum teams.
- Betelhem Belay, Quality Assurance Manager at Capital One
Michael is a sincere and powerful leader who leads by example and by encouragement. He has a calm and pensive demeanor with an impressive depth and range of abilities to coach teams to very high performance.
- Melinda Jacobson, Senior Project Manager at Williams Sonoma
I sincerely enjoyed working with Michael. He was extremely helpful in getting me up to speed with my organization's internal environment and practices and he was instrumental in bringing our groups into the Agile world.
- Olga Meydbray, Sr. Program Manager at PayPal
Michael's questions for me led to wonderful conversations about Agile and skillful productivity, and really made me think about my own processes. He led his team through a wonderful "storming and norming" phase, and created a vibrant, empowered team culture.
- Brian O'Donnell, Enterprise Agile Coach at Salesforce
About ZenAgile
ZenAgile specializes in developing self-organizing, high performing and empowered organizations. They provide hands-on training and workshops in the application of Agile/Lean, Scrum and Kanban, advising leaders and executives on organizational delivery approaches including Agile mindset and culture.
culture
business
courses
education
workshop
technology
Start Up
Training
Nearby hotels and apartments
Oakland
12th Street 125, Oakland, 94607, California, United States
12th Street 125, Oakland, 94607, California, United States
Event from
eventbrite.com
E-mail: michael@zenagile.com