LALA 2018 Saturday Lineup: Addison, Alana/Patrick, Darian, and Anat
Saturday 28 July 2018 7:00 PM Saturday 28 July 2018 10:00 PM
Save
Saved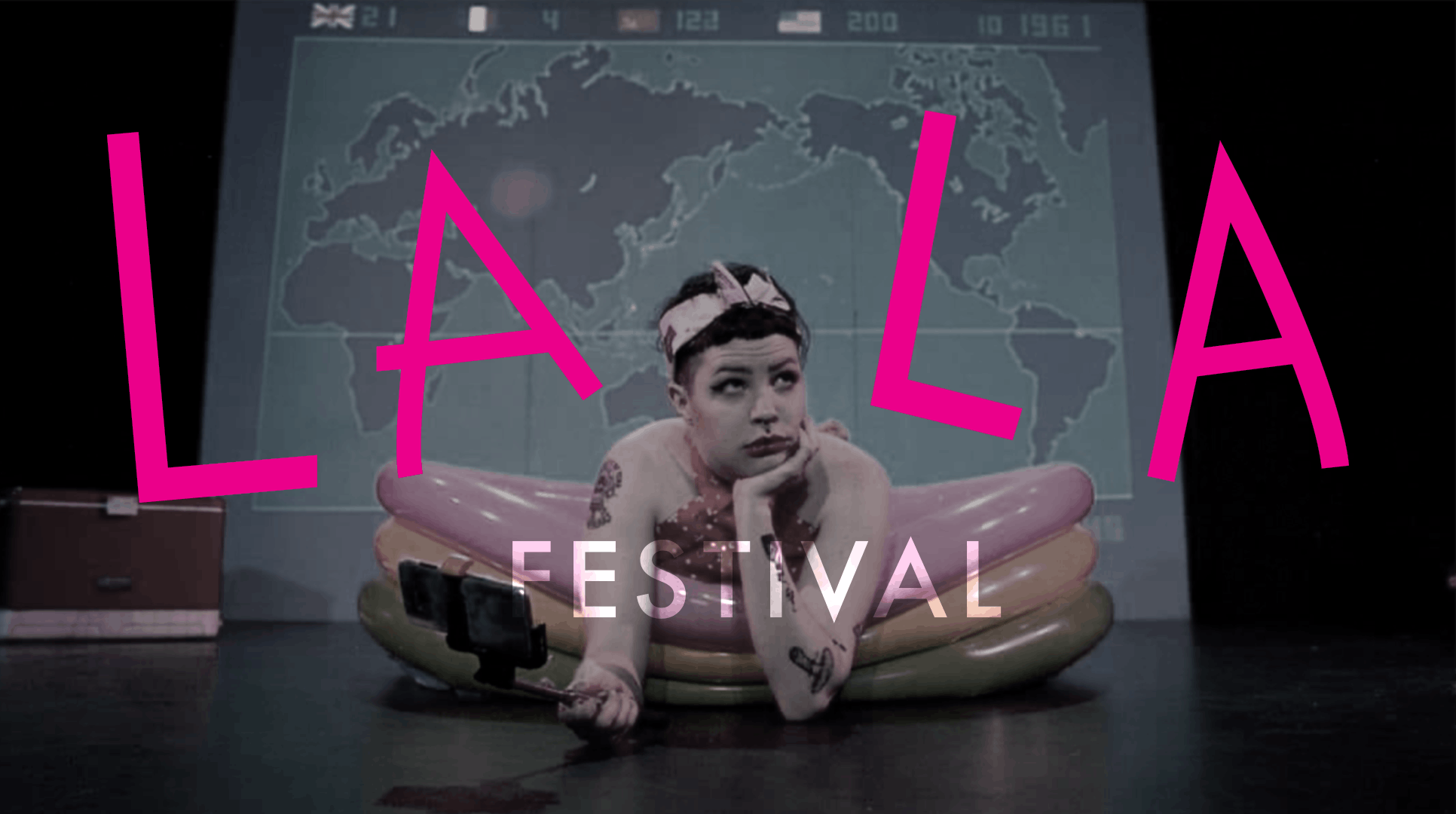 Last update 29/07/2018
243
The final set of performances during the 2018 LALA Festival features work from Addison Sharpe, Alana Horton & Patrick Marschke, Darian Dauchan, and Anat Shinar 
$20 Regular / $12 Students with valid ID
No one turned away for lack of funds. 
The Last Resort - Continued
By Addison Sharpe
The last guest at the Last Resort navigates a world of sex, kitsch, fallout, and the bewildering spectacle of the Atomic Age, passing the time basking in the desert sun and lauding the patron saint of pool-side glamour, Micheline Bernardini, the first woman to model the bikini swimsuit.

fitter perception
By Alana Horton & Patrick Marschke
An examination of the fallibility and inscrutability of perception, using a projection of a computer desktop as stage and story. Drawing inspiration from Wikipedia's "List of Cognitive Biases," as well as cognitive scientist Donald Hoffman's interface theory of human consciousness, Horton and Marschke explore the anxiety embedded in the interfaces of our everyday lives and the emotional fragments ingrained in the liminal space between minds, bodies, and machines.

Black Sheep 
Reading (With film interludes by Desha Dauchan)
By Darian Dauchan
A humorous and thought-provoking re-imagining of 'black experience' through the perspective of minorities amongst the minorities–including cops, drag queens, and Afro-punk teenagers–in search of an identity that lives outside the box of tribalism.

Here's How (Refuted)
By Anat Shinar
Drawing on a long-time obsession with self-help literature, and integrating movement, text, and installation, Shinar, with dancers Kara Motta and Kristin Van Loon, crafts a space in which clarity and disorientation overlap, reflecting how her struggle with anxiety manifests externally.

---
Full festival schedule and artist bios at LALAFestival.com >
Event photo credit: Rebecca Jean Lawrence Photography
culture
cinema
festivals
punk
technology
Nearby hotels and apartments
Red Eye Theater
15 West 14th Street, Minneapolis, 55403, MN, United States
15 West 14th Street, Minneapolis, 55403, MN, United States