Kyra Cares Gathering 2019
Sunday 21 July 2019 4:00 PM Sunday 21 July 2019 7:00 PM
Save
Saved
Last update 22/07/2019
1421
Join us in celebrating Kyra and supporting the Kyra Cares program! Kyra Cares 1) helps children with rare conditions access care and 2) helps children with Type I diabetes access insulin to prevent life threatening complications. We cannot think of a better venue than the Rayback Collective to celebrate Kyra and community!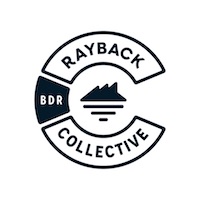 Ticket Information
Your $40 ticket includes one food truck meal and one beverage of your choice.

The remainder of the ticket price will go to the Kyra Cares program (at least $10 per ticket).

To expedite the check-in process, please bring a printed version of your Eventbrite ticket(s) or show them to us on your phone.

Tickets will be available at the event but we recommend purchasing them ahead of time (in case we run into any glitches with the Eventbrite site on the 21st).

Tickets are not tax-deductible.

You do not need to purchase a ticket to attend (but the food trucks can be pretty hard to pass up!).

The food trucks on the roster that day (which are subject to change) are Cuban Fusion (Lisa Angelo, the owner, will donate $5 to Kyra Cares for every ticket that is used at her truck), Tibet's, and Still Smokin BBQ. FOOD TRUCKS OPEN AT 5:00.
We will be holding multiple drawings for $50 Downtown Boulder gift cards!
Feel free to come when you like, stay as long as you like, and wear whatever you like! To celebrate Kyra, we are asking that you do something you love before coming to the event. We will have nametags at the event that will include what you did that day so that you can share your experience with others. If you still have your Kyra Cares lanyard from last year, please bring! We also will have lanyards at the event.
Here are some things Kyra loved to do in case your love(s) overlap with hers:

Anything on or in the water (swimming, kayaking, paddle boarding)

Biking

Spending time with family and/or friends

Spending time with her dog, Lila

Hammocking (yes, this word takes on verb-form in Boulder)

Helping others

Reading
Several years ago, we had purchased a Kamibashi String Doll named Willow for Kyra to attach to her backpack. She took Willow with her everywhere. Now family and friends have Willows of their own and she tags along on all sorts of adventures. We will have some of Willow's friends available for purchase at the gathering. We cannot say enough about how wonderful Kamibashi has been to work with! Visit KYRA CARES Instagram account to see pictures of willow_and_friends_adventures.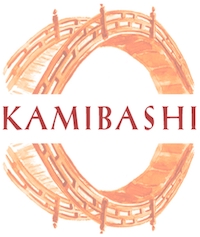 Nearby hotels and apartments
Rayback Collective
2775 Valmont Road, Boulder, 80304, CO, United States
2775 Valmont Road, Boulder, 80304, CO, United States
Event from
eventbrite.com