THE KOOL KIDZ POWERSHOOT
Sunday 14 January 2018 2:00 PM Sunday 14 January 2018 9:00 PM
Save
Saved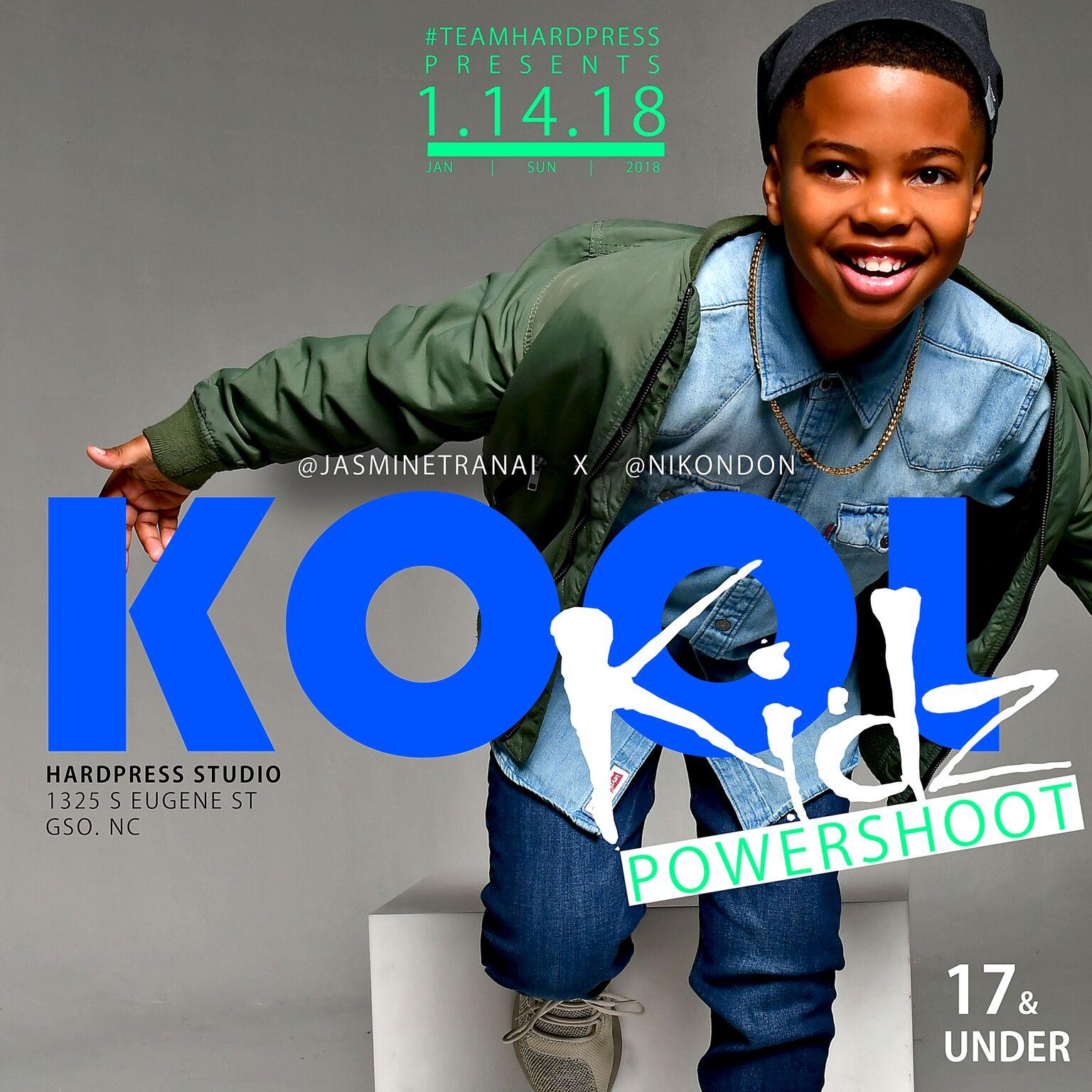 Last update 15/01/2018
556
The Holidays are now over and School is back in session!!
Ready to show off your new fits you got for Christmas?  Need some new pics to send out to the relatives? 
Come To Hardpress Studio here in Greensboro NC and #GetFlikdUp with featured Photographers
@NikonDon and @JasmineTranai 
Only $25!!!!! Yes $25!!!!!! (retail value $200) Which equals 1 look and you'll receive 1 free edit!  
Just RSVP online to secure your spot and we will see you on Sunday, January 14th!!
**additiononal looks are $25 and additional edits are $10 a piece**
General Admission:  $25 per look +1 free edit
VIP Package:  $150  (3 Looks and 3 Free Edits per look). 
Nearby hotels and apartments
HARDPRESS STUDIO LLC
1325 South Eugene Street, Greensboro, 27406, NC, United States
1325 South Eugene Street, Greensboro, 27406, NC, United States