KARLOS MARQUEZ | THE OTHER SIDE OF ME | ABSTRACT ART
Saturday 28 April 2018 7:00 PM Saturday 28 April 2018 11:00 PM
Save
Saved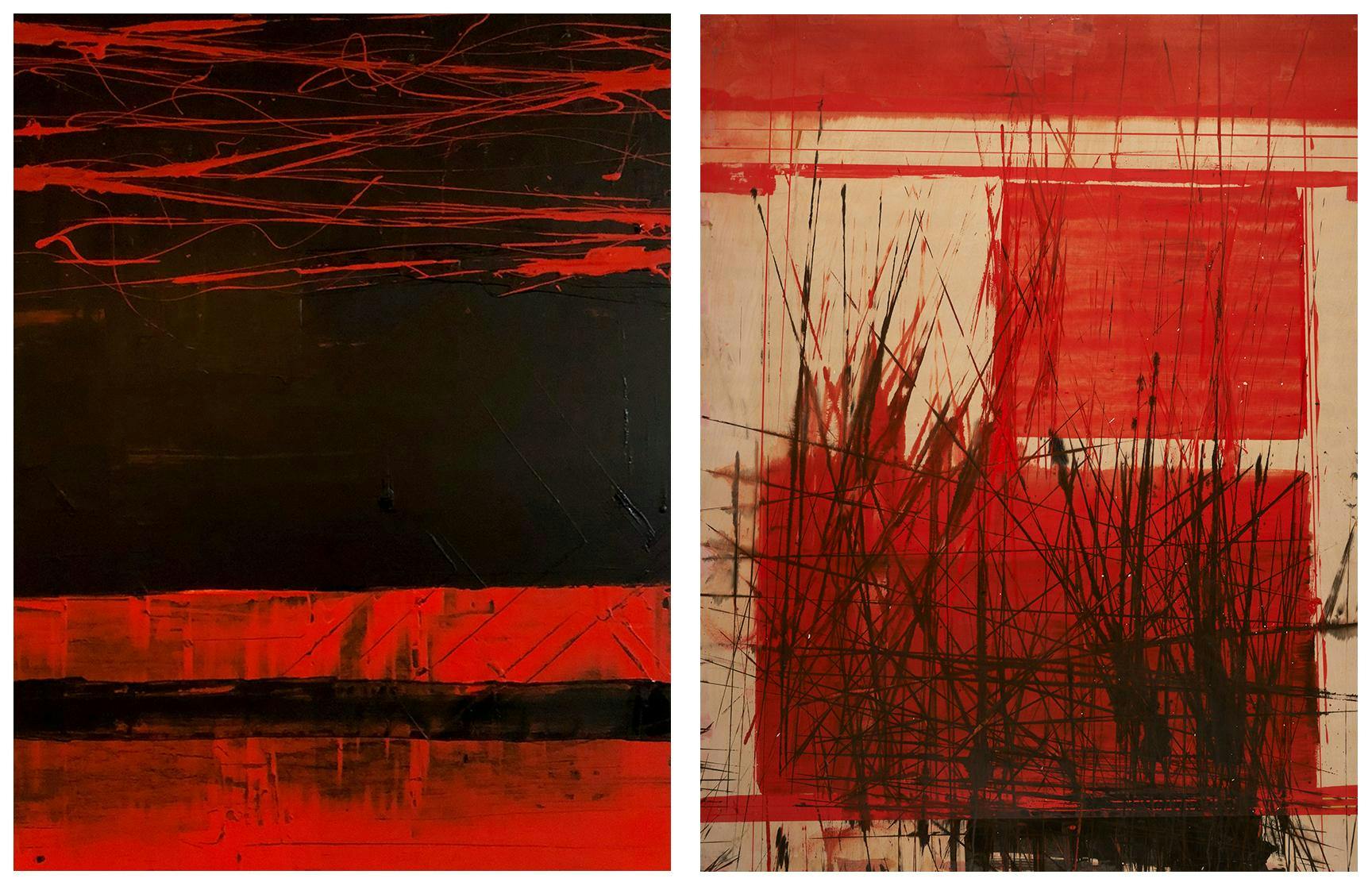 Last update 29/04/2018
186889
Please join us for the opening night and artist's reception for Karlos Marquez | The Other Side of Me
Abstract & Non-Objective Art from a Legend in the Graffiti Game. 
FATHOM is pleased to present the first solo exhibition of abstract paintings from Karlos Marquez.
The Art: working in a limited color palette of mostly blacks, reds, whites and occasional hits of silver and gold, Karlos Marquez has laid down a powerful rhythm for this, a new direction in his artistic output. These are bold masculine paintings that are in fact based on love and acceptance. As he said recently, "…in these new works I'm saying Fear No Love, I'm also showing that I have many sides to my work, that I'm attracted to many styles of expression." 
His inspirations for this new series range from his early teenage influence, the pioneering abstract painter Matsumi Kanemitsu, and later, the black and white work of Franz Kline. Both of those styles have been further informed by Marquez's deep roots in the Los Angeles graffiti scene. Viewing the paintings you can feel the influence of the mid-century abstract expressionists but there is a sharpness and intensity to the work that is clearly of this time and in some ways unique to this city, Los Angeles.
The Artist: Karlos "BUMPS" Marquez (American, 1968) born Carlos Ramon Marquez in Honduras and raised in the Pico-Union Central Area of Los Angeles.  Writing under the name "Kartoon", Marquez entered the local graffiti scene in 1983 and in 1985 became one of the founding members of the legendary K2S graffiti crew. Further developing his technique, Karlos studied art at Los Angeles City College in Sherman Oaks where he studied life drawing under Mark Westermoe. In the past 5 years his art has evolved and encompasses a broad range of mixed media pieces including large canvas works and fabric, furniture and metal pieces for CISCO Home. Marquez regularly gives back to the community by contributing to projects with Tempt One ALS Foundation, Refoundary Project, the META Foundation and The Ron Finley Project.
Nearby hotels and apartments
FATHOM
110 East 9th Street, Los Angeles, 90079, CA, United States
110 East 9th Street, Los Angeles, 90079, CA, United States