Join us for a Tailgate Soiree with Beth Peterson!
Thursday 22 February 2018 6:00 PM Thursday 22 February 2018 8:00 PM
Save
Saved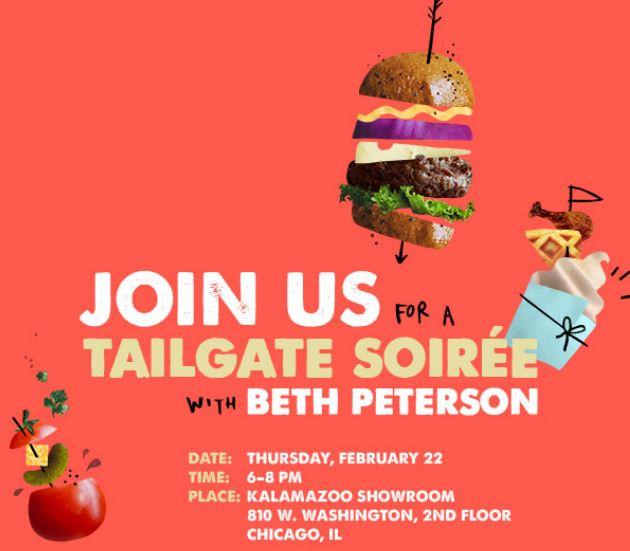 Last update 23/02/2018
345
Please join author Beth Peterson, Culture22, Yummie Network, and Kalamazoo Outdoor Gourmet for a complete experiential tailgate event celebrating the launch of Beth's new recipe book: The Tailgate Cookbook.

This exclusive party will feature some of Beth Peterson's best tailgate dishes and tastings from local Chicago spirit companies.
To get a feel for Beth Peterson's The Tailgate Cookbook please watch this short video:
food
nightlife
party
tastings
Nearby hotels and apartments
Kalamazoo Showroom
810 W. Washington Blvd, Chicago, 60607, IL, United States
810 W. Washington Blvd, Chicago, 60607, IL, United States