Introduction to Prison Yoga Project - San Diego, CA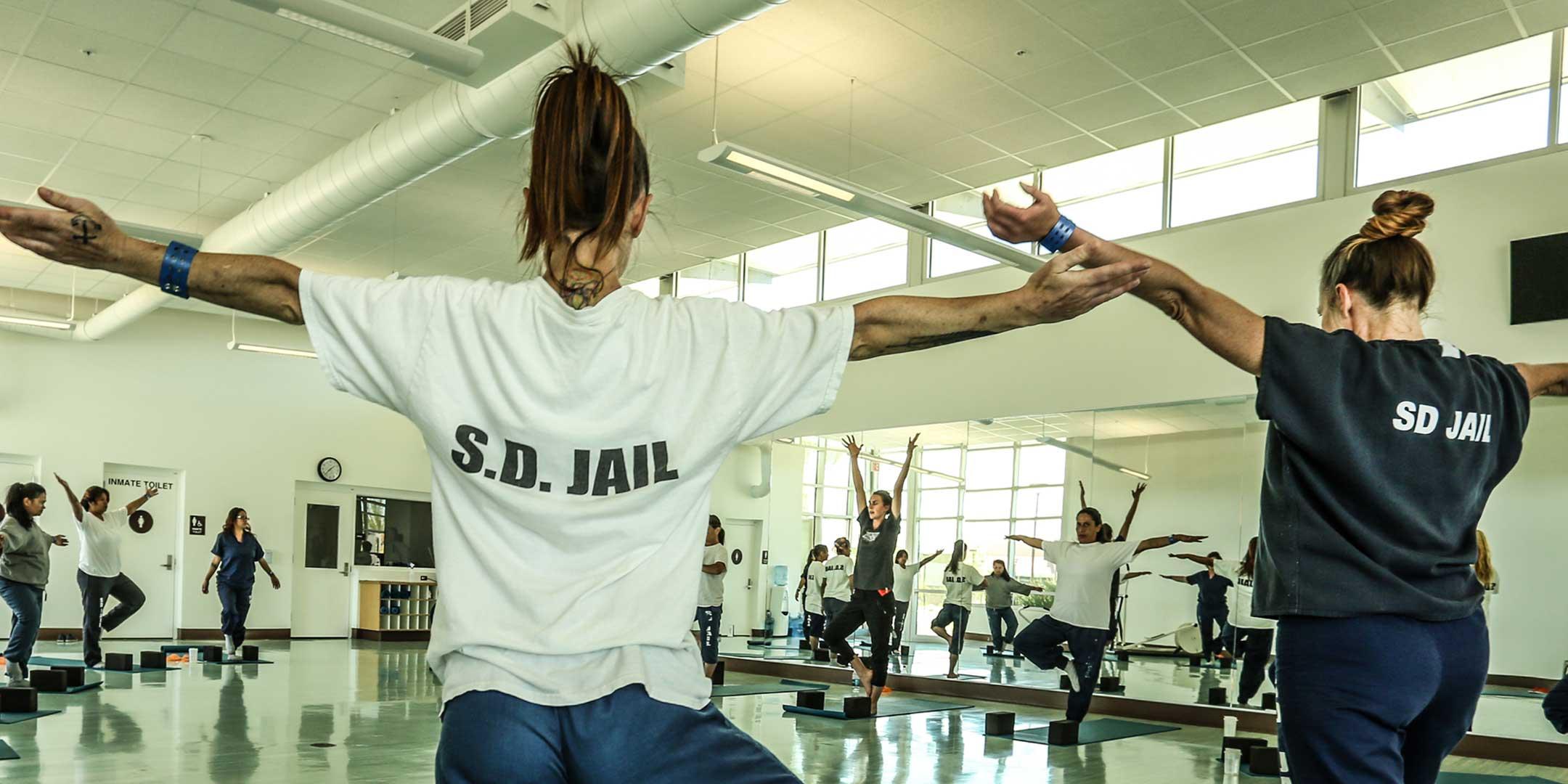 Image from eventbrite.com
From Fri 18 September 2020 to Sun 20 September 2020
From Friday 18 September 2020 to Sunday 20 September 2020
---
Introduction to Prison Yoga Project:
Social Transformation through the Lens of Incarceration
This workshop is for anyone who desires to be a catalyst for social change and wants to tilt the scale towards a more just, equitable, and compassionate world through yoga as service. Utilizing the lens of social justice, mass incarceration, and trauma, we will uncover key themes of a universal human experience. We will discover what imprisons us as individuals and as a society, and understand how yoga can support personal and collective transformation.
Each of us has a deep-seated desire to feel whole, at peace, and free. If someone who is seemingly free can feel imprisoned, yet someone in prison can feel free, what then are the conditions within us and around us that promote or inhibit liberation? Our experience bringing yoga to people in prisons and jails has helped us understand the complex web of physiological, emotional, mental, and social factors that influence our behaviors and determine the quality of our relationship with ourselves, others and our environment.
Over the past decade, Prison Yoga Project has implemented hundreds of yoga programs and brought yoga to tens of thousands of people in jails and prisons. In this workshop, we will provide a context for yoga as a therapeutic practice that ensures maximum benefit and avoids potential harm. To be of genuine service, people need a clear understanding of the conditions that lead to, exist within, and result from incarceration. Our experience in this unique environment has illuminated the real power and purpose of yoga and informed our methodology. We have formulated an embodiment approach for addressing root causes of mental, emotional, and social disturbances and have committed ourselves to fostering the conditions necessary to empower others toward their own insight and personal transformation.
Through self-inquiry, honest discussion, evidence, and direct embodied experience, this workshop will inspire and empower people, in any field, to become agents for positive social change. It will clarify the true intent and healing power of yoga, and how we can utilize it to promote a safer and more connected world.
Participants can expect to learn about:
PYP's methodology via two full-length, trauma-informed yoga practices, suitable for any level of ability.

Fundamental principles of trauma-informed yoga and how it differs from other styles of yoga, and other trauma-informed approaches

The necessity of body-based, mindfulness interventions, like yoga, alongside cognitive-behavioral therapy, to support holistic rehabilitation

Perceptions and misperceptions of yoga as a philosophical, physical, and spiritual practice

Demographics of incarceration and how they relate to race, privilege, and power

Current and historical trends in mass incarceration, and systems of justice

The unique socio-cultural environment of prisons and jails.

The correlation between trauma, mental health, and addiction and incarceration

Understanding how dysregulation of the nervous system leads to harmful, anti-social behavior and compromised health, and how increasing self-awareness through yoga promotes empathy, positive social connection, and well-being.

Key principles from Positive Psychology, Humanistic Psychology, and Polyvagal Theory to understand the conditions necessary to survive and thrive

A context for facilitation that restores power to participants and creates meaningful connections through equitable relationships

The value of radical empathy, personal responsibility, and inclusion to promote social justice and equity
This workshop qualifies for Continuing Education Units (CEUs) with Yoga Alliance for RYTs.

Schedule:
Friday, 9/18 - 6:00pm- 9:00 pm
Saturday, 9/19 - 12:00pm -- 7:00 pm
Sunday, 9/20 - 1:00 pm - 7:00 pm
(Saturday and Sunday include a 1-hour break)
442 Views - 21/09/2020 Last update
voltaire street 4893
riffs yoga studios ocean beach, san diego, 92107, ca, us
---
Are you an event organizer?
Create events for free. They will be immediately recommended to interested users.
Create event
Nearby hotels and apartments
riffs yoga studios ocean beach, san diego, 92107, ca, us
---
---
voltaire street 4893
riffs yoga studios ocean beach, san diego, 92107, ca, us
Event from
eventbrite.com
---
---
Are you an event organizer?
Create events for free. They will be immediately recommended to interested users.
Create event