`I Believe In Me` Children Fashion Show Casting Call
Saturday 25 March 2017 1:00 PM Saturday 25 March 2017 4:00 PM
Save
Saved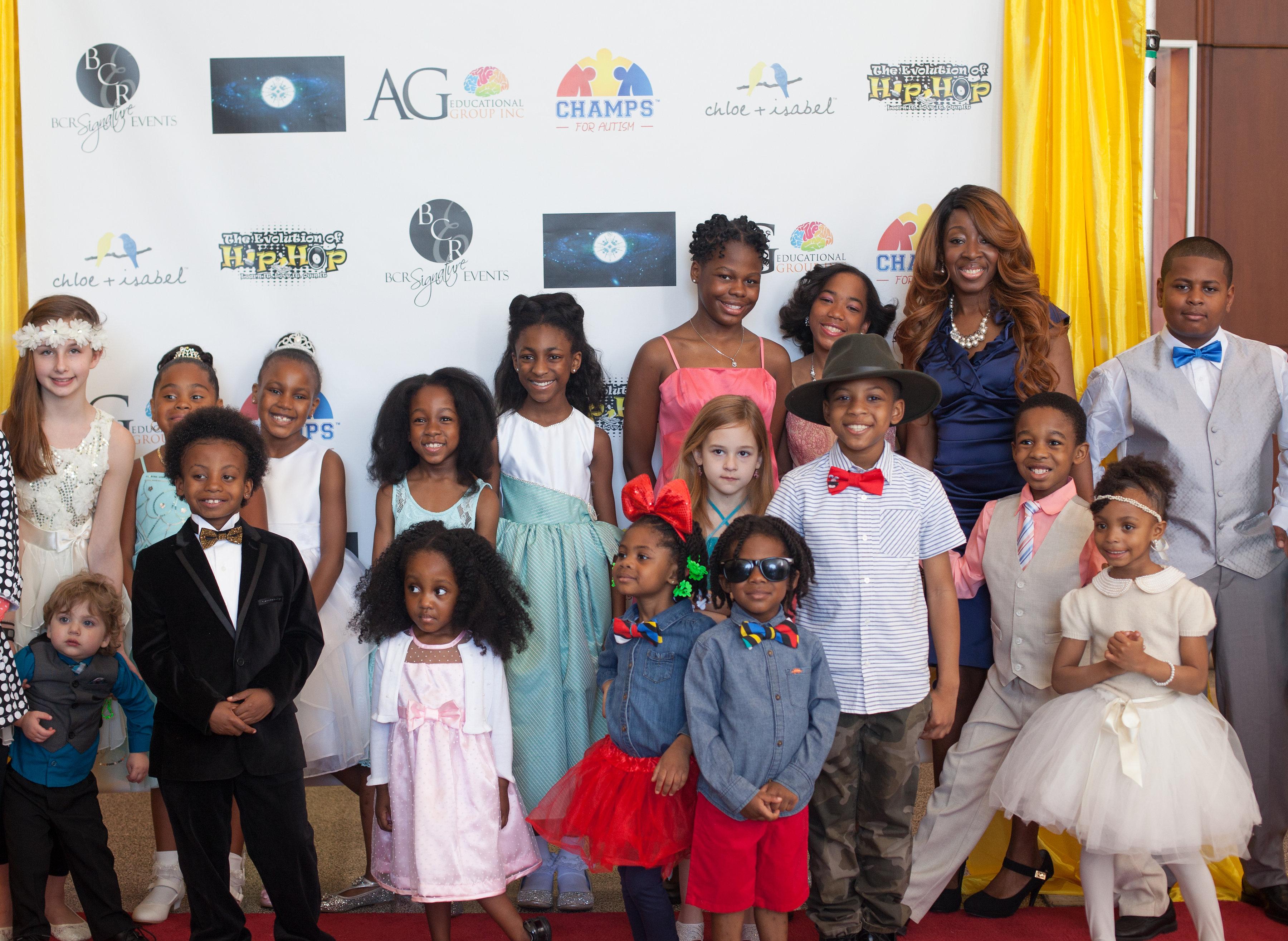 Last update 26/03/2017
136127
Thank you very much for your interest in having your child participate in the Champs for Autism Fashion Show. This show is a charity event in order to raise more awareness about Autism and how it affects our children in the community. 1 out of 68 children are diagnosed with Autism, and it is 5 times more prevalent in boys. 

As a parent of a child with Autism I am determined to bring about a change, and bring more awareness to the community. This event is a charity fundraiser to open an Inclusion Child Care Center and After School Program for children with Autism in the Bronx. Your participation in this event will help create a better environment for children with disabilities and without to interact and learn from each other. Together we will be able to grow and ensure that all children have a chance to be included and feel empowered through events like this!

Casting Call Information
There will be 2 dates For The Casting Call. This is a First come First Served Basis. It is in your best interest to make it to the very first casting call because there may not be enough space left in the future.


Dates and Location:
Bay Plaza
2100 Bartow Ave.
Bronx, NY 10475


Saturday March 25, 2017


1pm-4:00pm
Doors will close at 4:00 pm sharp so please plan accordingly. 


Parents will be emailed after the casting call to know whether they child was accepted to participate in the show. After the acceptance email you will be invited to orientation.

Orientation is MANDATORY,

 if you would like to participate in the show.   If you would like to participate please read the registration terms.

Registration Information:
There is a $75  fee for registration. The fee will include a promotional blast of your child to an audience of over 15,000 people. They will also enjoy a 20 minute photo shoot session by LCL Photos Company, who specializes in children and maternity photos, all participants will be allowed to do 1 look. Last, every participant will receive a wonderful printed photo package that will have • 1 8x10 photo
• 2 5x7 photos
• 2 4x6 photos
This is a great addition to further pursue your child's modeling career. At the event there will be professional modeling agencies, press and scouts there looking at your child, we want to ensure that your child is prepared, if chosen for an interview with one of the agencies. The next photo shoot dates are  03/12, 03/19 * (tentative)


All participants are required to sell a minimum of 3 tickets, to a maximum of 10 tickets due to limited seating. Tickets are 49.99 per person, it includes the show, entree, and soft drinks.
The Fashion Show will take place on Sunday May 21th from 1pm-5pm, at The Bronx Museum located at 1040 Grand Concourse, Bronx, NY 10456


Only 50 children are able to participate in the Fashion Show.
The parents are required to purchase the clothing from a store of their choice in order for their child to participate in the Fashion Show.
The three categories for the fashion show are Formal, Career, and Spring Wear.
Parents will choose which category they would like for their child to participate in, they are not required to participate in all 3 categories, although if they would like to they can.
Each category will have a maximum of 15 children participants.
We are truly delighted you are interested in participating, please RSVP as soon as possible for the casting call, because people that RSVP will receive preference for their child to participate. We thank you very much and if you have any further questions please feel free to contact Stephannie (646) 702—7593 or email info@ChampsForAutism.com .    

culture
family
volunteerism
charity
fashion shows
Nearby hotels and apartments
Bay Plaza Mall
2100 Bartow Ave, Bronx, 10475, NY, United States
2100 Bartow Ave, Bronx, 10475, NY, United States