How to Design Your Rental on a Budget
Tuesday 26 September 2017 7:00 PM Tuesday 26 September 2017 8:00 PM
Save
Saved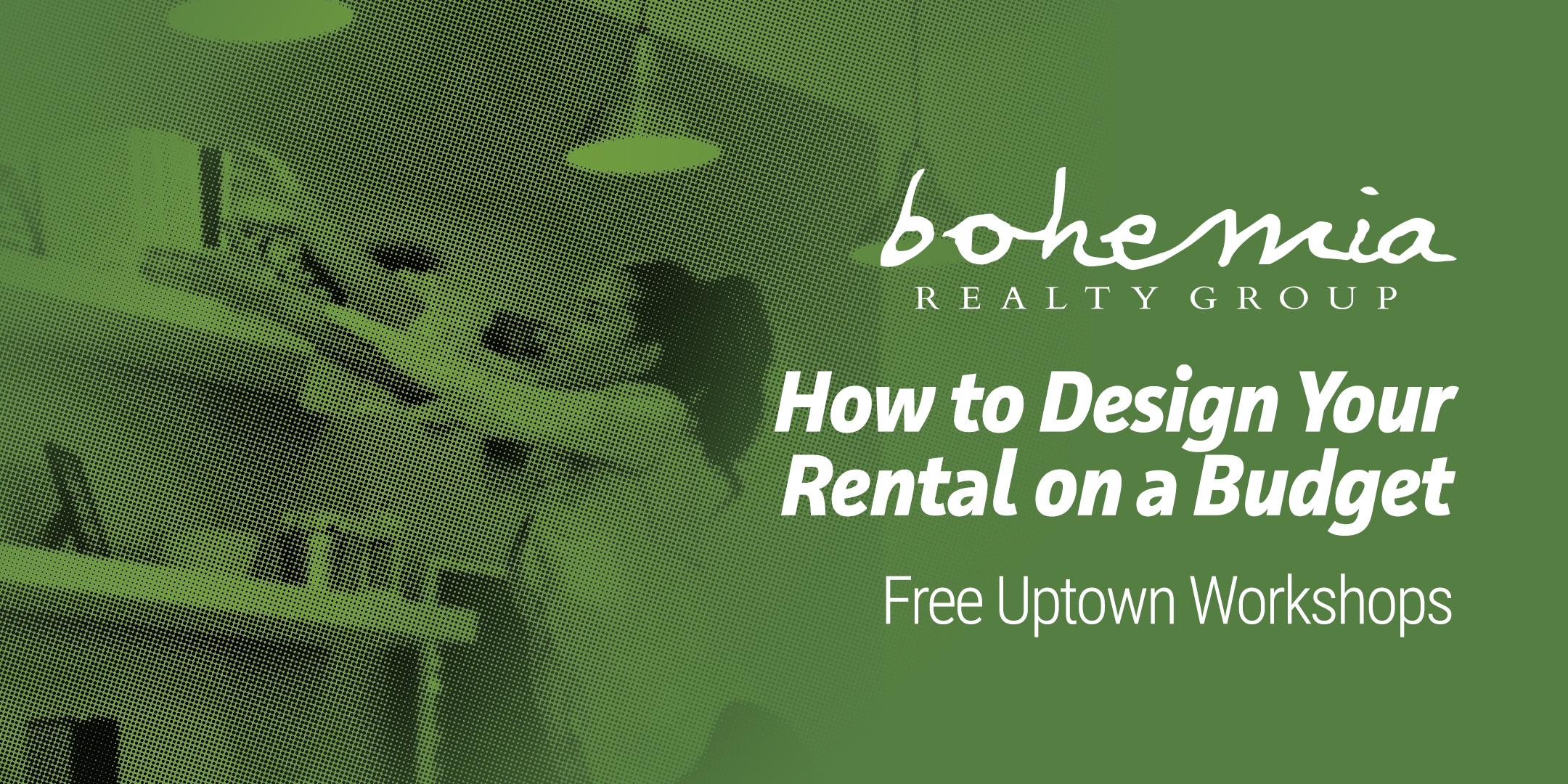 Last update 27/09/2017
126
"How to Design Your Rental on a Budget"- In this workshop, you will learn expert design tips on how to design your rental while staying within the confines of your budget, without breaking your lease! Bohemia Realty Group agents will provide stylish steps to turn your apartment into your dream home. Don't miss it!

Bohemia Realty Group's ninth community workshop will be hosted by Bohemia Realty Group agents Lindsay Nelms and Andrew Ding. All are welcome. 
PLEASE NOTE THE DATE HAS BEEN CHANGED TO TUESDAY, 9/26 from 7-8PM. Thanks!
For any questions, email alyssa@bohemiarealtygroup.com or call 502-881-1047. Thanks!
This workshop is part of on ongoing monthly series. The future workshop calendar is posted below:
October 25- The Ins and Outs of Renovating Your Apartment
November 22- First Time Home Buyers
Sign up for our mailing list to receive updates on our monthly workshops!
Nearby hotels and apartments
La Maison d'Art
259 West 132nd Street, New York, 10030, NY, United States
259 West 132nd Street, New York, 10030, NY, United States