The Home Buying Experience Live! - Metro West
Thursday 16 May 2019 6:00 PM Thursday 16 May 2019 7:30 PM
Save
Saved
Last update 17/05/2019
1397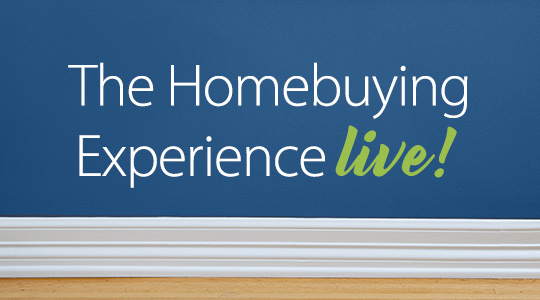 Purchasing a home can be intimidating, whether it's your first time or your fifth. No worries - we're here to help you, every step of the way!
Join us for this complimentary workshop as industry experts answer some of the most common home buyer questions including:
What are some of the minimum qualifications for a mortgage?

What does my credit score need to be in order to get a mortgage?

What mortgage options and rates are available?

How much will I need for a down payment?

Why do I need to work with a REALTOR™?
Guest Speakers Include:
Keith Bertrand, FAIRWINDS Credit Union
Christina Rordam, Florida Realty Investments
Refreshments will be provided.

Nearby hotels and apartments
FAIRWINDS Credit Union - Metro West
5875 Arnold Palmer Dr., Orlando, 32835, FL, United States
FAIRWINDS Credit Union - Metro West
5875 Arnold Palmer Dr., Orlando, 32835, FL, United States
Event from
eventbrite.com