GOLFTEC Birmingham Callaway. Hit It. Fit It.
Wednesday 14 February 2018 9:00 AM Wednesday 14 February 2018 3:00 PM
Save
Saved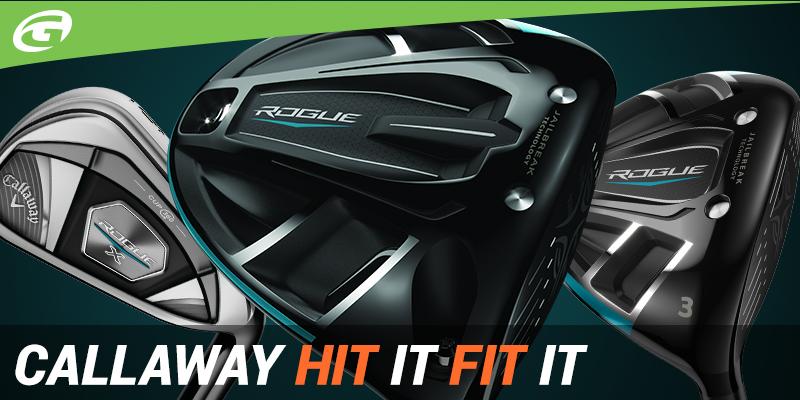 Last update 15/02/2018
503
For a Callaway HIT IT FIT IT event during the month of February!
We will be hosting an exclusive Callaway Hit It Fit It event in February, and you're invited. Hit the brand new Rogue line of clubs. Best of all, you can get fitted and order your clubs on the spot.
Rogue Driver
Jailbreak Distance with Increased Forgiveness
To dramatically change driver performance, you have to dramatically change driver dynamics. That's what inspired Callaway R&D to break away from our own industry-leading metalwood design protocol to once again re-invent the driver. We took the revolutionary technologies that made GBB Epic the best-selling driver in the U.S.* and supercharged them to create Rogue, a driver that combines all we know about boosting ball speed with a new, MOI-enhancing shape that delivers extraordinary forgiveness. 
Rogue Fairway Woods
The First Fairway Wood with Jailbreak Distance Technology
Rogue fairway woods are the first fairways with Jailbreak technology, and also incorporate our renowned Face Cup technology. Together, the two most effective speed-enhancing technologies we've ever developed make Rogue the most powerful fairways we've ever created.
"The challenge was to make these technologies work together," said Dr. Alan Hocknell. "That technological synergy is what makes Rogue fairways an engineering marvel, and an absolute powerhouse." In addition to power, Rogue fairways also feature an exceptionally low CG that makes them super-easy to launch, plus they're extremely versatile – the total package.
Rogue Irons
How Distance Should Feel 
The new Rogue Irons embody the Rogue philosophy to break away from established protocols to develop new ways to extract maximum performance from a golf club. These irons feature a premium multi-material construction to combine new technologies with advancements to our industry-leading technologies that have helped us become the #1 Iron Brand in Golf. By pushing ourselves to reach unprecedented performance levels, we've created the best combination of distance, accuracy and playability ever in a Callaway iron.
art
philosophy
golf
Comics
Nearby hotels and apartments
GOLFTEC Birmingham
3439 Colonnade Parkway, Birmingham, 35243, AL, United States
3439 Colonnade Parkway, Birmingham, 35243, AL, United States