Gaslamp Club Crawl (Downtown San Diego)
Saturday 13 July 2019 8:30 PM Sunday 14 July 2019 1:30 AM
Save
Saved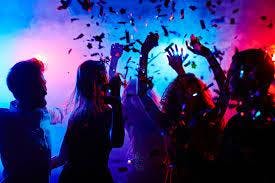 Last update 13/03/2019
81
SD Theme Crawls is one of San Diego's Premier Nightlife event Company's. We provides a unique Tour to the best nightclubs in downtown San Diego. What better way to meet new people every Friday and Saturday night while checking out multiple nightclubs! 
Our club crawl offers a VIP experience that allows guests to skip long lines and avoid paying any cover charges. We provide a host who guides you from Club to Club. The host will go over all details of the night when you check in.
THE LINEUP:
Email us to get the exact list of venues, it changes every week.  
CHECK IN:
The Tipsy Crow 
@ 8:30pm
770 5th Ave., San Diego, CA 92101
** Disclaimer**
 BY ACCEPTING THIS FORM YOU GIVE UP IMPORTANT LEGAL RIGHTS! PLEASE READ CAREFULLY! ALL PARTICIPANTS MUST BE 21 OR OLDER RELEASE OF LIABILITY, WAIVER OF CLAIMS, ASSUMPTION OF RISKS AND INDEMNITY AGREEMENT DISCLAIMER CLAUSE The organizers of Nasstive Entertainment LLC events and any of their employees, volunteers, members and representatives are not responsible for any injury, loss or damage of any kind sustained by any person while participating in their pub crawl, club crawl or special event parties, including injury or loss or damage. ASSUMPTION OF RISKS In consideration of my participation in any SD Theme Crawl organized event, I acknowledge that I am aware of the possible risks, dangers and hazards associated with my participation (including the possible risk of severe or fatal injury to myself or others). These risks include but are not limited to the following: a) the risks associated with travel to and from location(s) including transportation provided by commercial, private and/or public motor vehicles; b) intoxication and/or alcohol poisoning from the alcohol I consume whether voluntarily or through coercion; c) the possibility of bodily injury (broken bones and soft tissue damage) including dental damages from falling down, injuries incurred while getting on or off (in or out of) the mode of transportation being used for the event, being knocked down or being involved in a physical confrontation whether caused by myself or someone else; d) the risks associated with returning to my residence. INDEMNIFICATION AND RELEASE OF LIABILITY In return for the participating venues allowing me to voluntarily participate in a SD Theme Crawls events and related activities, I agree: 1. TO ASSUME AND ACCEPT ALL RISKS arising out of, associated with or related to my participating in the SD Theme Crawls event I attend; 2. TO BE SOLELY RESPONSIBLE FOR ANY INJURY, LOSS OR DAMAGE which I might sustain while participating in the the SD Theme Crawl event I attend; 3. TO HOLD HARMLESS AND INDEMNIFY THE ORGANIZERS OF SD Theme Crawls: a) from any and all liability for any damage to the personal property of, or personal injury to, any third party resulting from my participation in SD Theme Crawls events and all related activities; and b) from any and all claims, demands, actions and costs which might arise out of my participating; ACKNOWLEDGEMENT By clicking "I accept the purchase conditions" below, I acknowledge that I have read this agreement, that I have executed this agreement voluntarily, and that this agreement is to be binding upon myself, my heirs, executors, administrators and representatives, in the event of my death or incapacity.
trade shows
nightlife
party
Travel
Nearby hotels and apartments
The Tipsy Crow
770 Fifth Avenue, San Diego, 92101, CA, United States
770 Fifth Avenue, San Diego, 92101, CA, United States