The Future of AI in Programmatic Ad Buying
Thursday 17 May 2018 6:00 PM Thursday 17 May 2018 8:00 PM
Save
Saved
Last update 18/05/2018
54017
WHAT
We are on a mission of unveiling the AI Marketing niche and to do so we structured a series of events on the hottest topics for the moment with TOP experts in the field.
This time is the turn of the impact of AI in the advertising spacefrom mobile app acquisition strategies and Intelligent bidding algorithms to Dynamic Ads & media mix optimization.
During the last meetup we discovering what is AI and what is not AI. For this big question mark, we invited the most relevant player in this field to speak at our next event, IBM Watson'sDirector of Product, Michael Ludden.
WHERE
Mind the Bridge Innovation Center
450 Townsend street, San Francisco (CA) 94107
WHO
Federico Gobbi, Partner at AIMA


TO BE ANNOUNCED


Ganesh Iyer, Founder, Dotin.us
https://www.linkedin.com/in/iyerrganesh/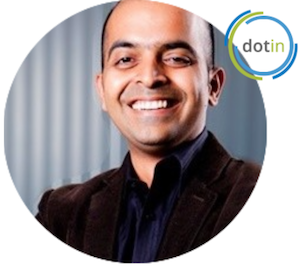 Soundpays

AGENDA
5:45pm CHECK-IN
6:30pm
INTRO: AIMA activities & next events
KEYNOTE: The future of AI in Programmatic Ad Buying [CORPORATE CASE STUDY]
7:00pm TOP Startup Technologies in the field [LIVE DEMOS]
7:30pm Q&A + attendees challenges
7:45pm Networking + Italian Style Pizza
8.00pm Drive Safe
business
workshop
technology
Start Up
Nearby hotels and apartments
Artificial Intelligence MArketing - AIMA
Townsend Street, San Francisco, 94107, California, United States
Artificial Intelligence MArketing - AIMA
Townsend Street, San Francisco, 94107, California, United States
E-mail: artificialintelligencemktg@gmail.com