Freshstart Bootcamp - Career Days @ LACI - March 21, 2017
Tuesday 21 March 2017 9:00 AM Tuesday 21 March 2017 5:00 PM
Save
Saved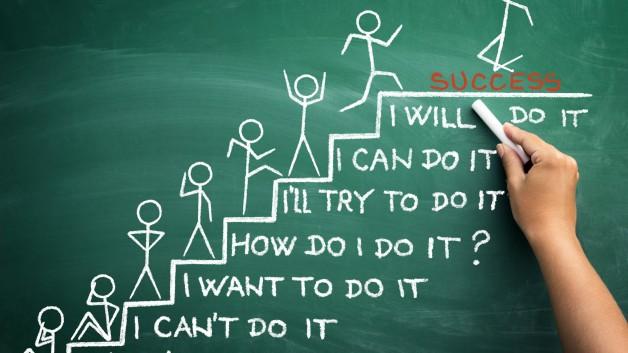 Last update 22/03/2017
560
We invite you to join us during our Freshstart Bootcamp Career Days @ LACI from 9 am to 5 pm on the following days:

9 am to 5 pm, March 14
9 am to 5 pm, March 21
9 am to 5 pm, March 28
Come and learn more about how to get jobs at: Freemantle Media, Oprah Winfrey Network, Amazon, Bae Systems, Bluebeam, Sinclair Broadcast Group, Spanx, Financial Finesse, Enterprise Holdings, Cornerstone on Demand, Banfield Pet Hospital, Kind Healthy Snacks, John Hopkins, CBS Interactive and many, many more.

Data 360 has partnered with the Office of Reentry in the Mayor's Office of Economic Opportunity, opened 6 short months ago, to create a new Fair Chance hiring big data platform along with two programs, the
Freshstart Bootcamp for high school and remedial computer science learners
(
http
://
www.freshstart.camp
) and a new LaunchCode site for college level learners (
http
://
data360.solutions
/launchcode
).  The history of the employment equity initiative within the office of the Mayor of
Los Angeles
can be found at 
http
://
www.data360.solutions
/fairchance
. 
You can learn more about the Freshstart Bootcamp by reviewing the website at http://freshstart.camp.  Locations, events, jobs and scholarship portions of the program are located at:  Locations, events, jobs and scholarship portions of the program are located at:

The Fair Chance Hiring platform enables professionals like you to help Los Angelenos be welcomed into our community and helping it grow through sustainable jobs. See more at http://www.fairchancehiring</span>.com.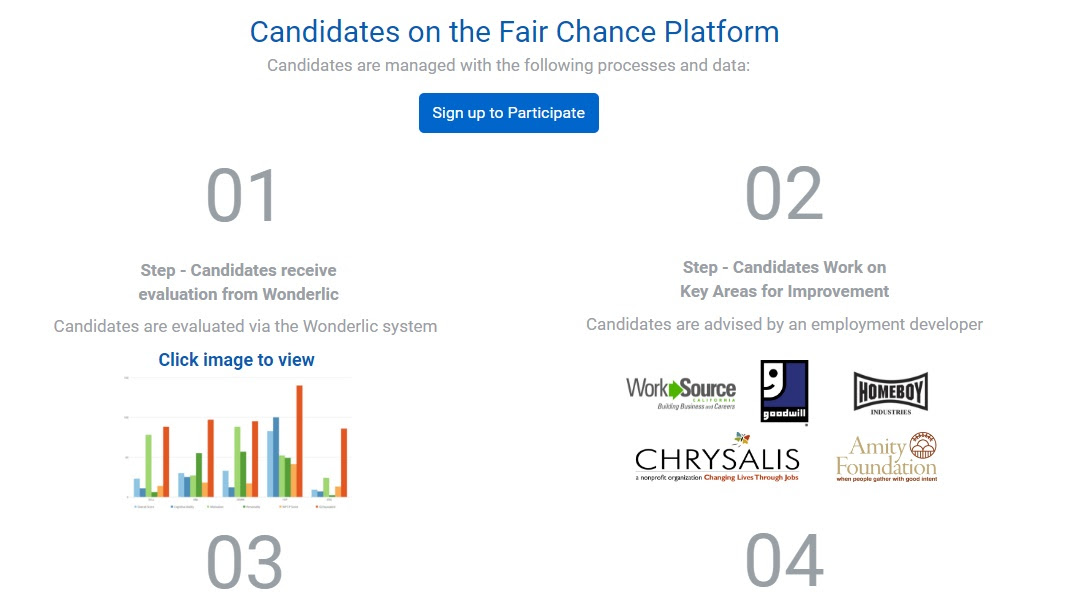 http://i.imgur.com/PGD1ODY.jpg" alt="PGD1ODY.jpg" />
On Friday, December 9, 2016, Mayor Eric Garcetti signed the Fair Chance ordinance giving thousands of workers a chance to be trained and placed in jobs that can lead to sustainable careers and away from lives of poverty.
 
Estimates say that at least $145 billion in gross domestic product for our country is lost as a results of the effects of poverty http://bit.ly/americanprogress-reconstats. Many technology companies consistently experience the effects of the lack of qualified talent. Estimates are that by 2020 there will be a shortfall of 1 million workers http://bit.ly/2gP908l.

Nearby hotels and apartments
Los Angeles Cleantech Incubator (LACI)
525 South Hewitt Street, Los Angeles, 90013, CA, United States
Los Angeles Cleantech Incubator (LACI)
525 South Hewitt Street, Los Angeles, 90013, CA, United States