February 2020 AGA DC Chapter Luncheon
COVID-19: many events have been canceled or postponed, please check with the organizer the event status.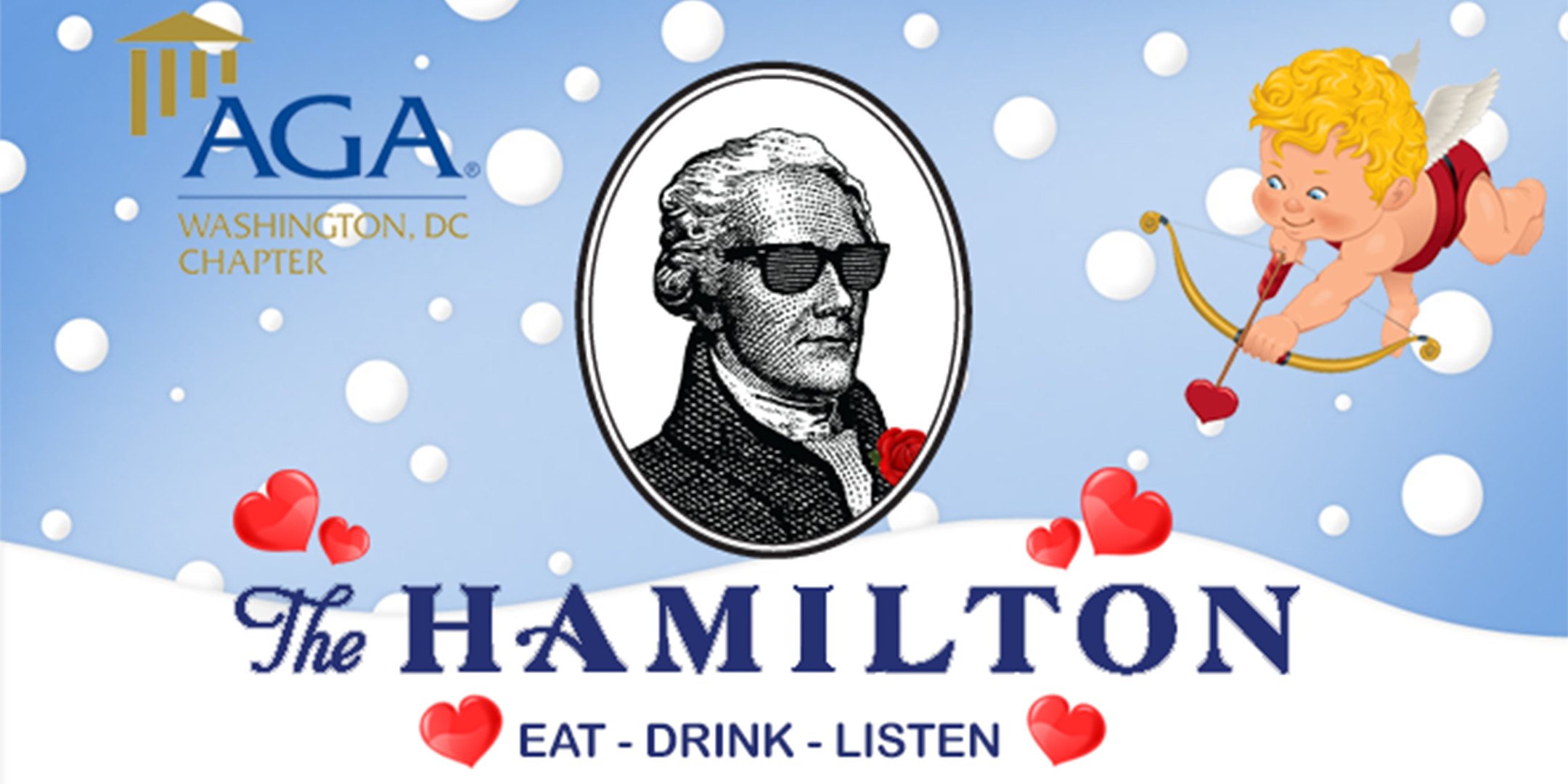 Image from eventbrite.com
Wednesday 19 February 2020
---
Our speaker this month will be John Lynskey, Controller at the National Science Foundation.
Speaker: John H. Lynskey, CGFM, CPA of AGA's Washington DC Chapter, is the Controller and Deputy Division Director for financial management at the U.S. National Science Foundation (NSF). His responsibilities include fiscal stewardship of NSF's daily financial operations including budget execution and funds control; financial statements and reporting; accounting operations; and grant payments and administration. As controller of a $7 billion CFO Act agency, he leads NSF programs for internal control, improper payments, financial audit and strategic financial initiatives. He also oversees NSF's cloud-based, FedRamp certified financial system and spearheads grantee financial outreach to NSF's 1,700 institution customers. Under his 20 years of stewardship, NSF has achieved sustained success in obtaining "clean" audit opinions and in financial reporting excellence.
Presentation Topic: "Professional Resiliency" -- We all have ups and downs in our careers and lives. Professional Resiliency Moments may sneak up on you in small ways at work: One of the most important things is how we recover from a set-back or just a big challenge that set us apart. We all get knocked down it is how we get back up that really sets us apart. Resilience is a great life tools that I believe can be learned
– Let's have some fun and take a resiliency Journey!

Instructional Delivery Method: Group-Live
Target Audience: All finance, accounting, and auditing professionals working in, or providing support to, Federal, state, and local governments.

Field of Study: Accounting - General
Program Level: Mid-level

Advance Preparation: No prerequisites or advanced preparation are required for this program.
CPE Credit: This program will qualify for 1 CPE credit with confirmed attendance. Credits will be granted based on a 50-minute hour.

Cost to Attend: The registration fee is $15 for Government members, $25 for Industry members and $35 for all non-members.
Early Bird Pricing: The $10.00 early registration special price applies to MEMBER Government employees -- Federal, state, and local!
The early registration deadline is 5:00 PM Monday, February 10, so register immediately to take advantage of this special price!
February's Community Service Cause
St. Jude Children's Hospital was founded by in 1962 based on the vision of Danny Thomas. Danny believed that no child should be ill in the dawn of their life. St. Jude specializes in providing pediatric research and treatment focused on catastrophic life changing diseases, particularly leukemia and other cancers. St. Jude has provided treatment to children in all 50 states and from around the world. Since the start of the program more than 50 years ago, medical innovations supplied by St. Jude has increased the childhood cancer survival rate from 20% to 80%.
In addition to caring for the patients, the families are provided money for travel, housing, and food allowing the focus to be on the healing and wellbeing of the patient. The hospital costs approximately $2.8 million dollars to run. However, thanks to vision of the Danny Thomas and the donations received, families of the patients will never receive a bill from St. Jude. Donations today will assist in providing the services offered by the program to patients and their families. Additional information about the history of St. Jude Children's Hospital and their mission can be found at https://www.stjude.org/https://www.stjude.org/.
Raffle tickets will be provided for each $5.00 donation made by our members for the opportunity to win a $50 gift card.

Refund Policy: AGA DC cannot offer refunds and all transactions are final.
An administrative fee will be assessed for any registration transfer request. The amount of the administrative fee will be based on the difference between the original attendee's registration fee and the full price registration fee. If the original attendee paid the full price registration fee, a $5 administrative fee will be assessed.

Registration transfer requests will only be processed on the day of the luncheon; the administration fee must be remitted upon check-in at the registration table. Registrations may not be transferred to future events. Registrations may not be transferred to future events.

Special Needs: AGA DC provides reasonable accommodations to individuals with disabilities who request such accommodations in order to participate in any AGA DC sponsored meeting, event, or training program. Individuals requiring such accommodation(s) should contact the AGA Events & Meetings team at least two weeks prior to the start date of the program or event.
---
3067 Views - 20/02/2020 Last update
The Hamilton
600 14th St NW, Washington, 20005, DC, US
---
Are you an event organizer?
Create events for free. They will be immediately recommended to interested users.
Create event
Nearby hotels and apartments
600 14th St NW, Washington, 20005, DC, US
---
---
The Hamilton
600 14th St NW, Washington, 20005, DC, US
Event from
eventbrite.com
---
---
Are you an event organizer?
Create events for free. They will be immediately recommended to interested users.
Create event