Fall Boardgames
Image from meetup.com
From Sun 26 September 2021 to Mon 27 September 2021
From Sunday 26 September 2021 to Monday 27 September 2021
UPDATE ON MASKS:
L.A. IS NOW REQUIRED TO WEAR MASKS INDOORS REGARDLESS IF YOU ARE VACCINATED OR NOT.
So please wear a mask to our event!
*For our Regulars, our usual gaming hours have changed to 2pm-6pm due to updated store hours. Also, please read the full event description as Paper Heroes store policies regarding gaming and minimum purchases have changed.*
*** Update about masks. Please read:
Hi there everyone who is set to attend or is waitlisted!
Paper Heroes, the game store which is our venue, is following the official CDC guidelines per mask usage, which are:
*Vaxxed folks do not have to wear masks, and unvaxxed people do. Obviously, this is on the honor system.
Our organizers have been discussing this, and we d like to ask ALL of our member attendees to be masked during gaming. Reason being, some of us are in contact with under 12 year old humans who can t be vaxxed yet. Just because WE are vaccinated doesn t mean we can t still get the virus and then pass it on to anyone in the 12 and under age group.
Yes, we do realize that there are other groups of gamers around the store that won t be masked. We realize this isn t a perfect ask. BUT, this is how OUR GROUP feels comfortable going forward. Organizers are also vaxxed and will be masked.
So, if you re willing to be masked while gaming with our group, please be prepared to wear a mask. If you re not willing, maybe join another group of gamers in the store and change your RSVP to no. We are sorry to be sticklers like this, but we have families and jobs to consider.
Our beloved venue Paper Heroes is making an adjustment. Due to the fact that they have reduced seating (for more space between people) they are asking that every person who sits in the game area/attends our events makes at least 1 purchase or purchases $5 store credit to use in the future. Snacks and drinks can be part of this, but they re not ideal. It s a gaming store (also comic books!) after all (and like most other businesses, was affected by the pandemic).
What I like to do is put aside a list of games I want and buy or order them from PH, rather than get them from Amazon. The store runners working that day will be circulating to remind you, and the East Valley Board Game organizers are going to remind you, too.
Having had prior gaming events at restaurants that asked for minimum purchases of $15 or $20 per person for 4 hours of play (and longer if you decide to stay later), we are INSANELY lucky to have Paper Heroes.
Covid stuff--The city of Los Angeles says folks can be unmasked inside the store, but East Valley Board Games is requiring anyone gaming in our area to be masked.
Food--Outside food and drink is allowed in. We just ask as always that you are careful so as not to spill. There s a coffee shop next door, Nat s Early Bite, if you re so inclined. They re open until 3pm. Please mask up anytime you are not eating or drinking.
Attendance---This is a drop-in event, so you don't have to stay the whole time. Come for an hour, come for two hours, show up late, leave early. As long as you clean up any mess that you leave, you re good with us and the wonderful store runners, Fawx, Phil, and Brian!
Guests---We are changing our guest policy to none allowed for now, because we have less space due to Covid. Sorry!
Parking---Paper Heroes is located in a strip mall on the northwest corner of Burbank Blvd. and Hazeltine Ave. in Sherman Oaks.
There are a few parking spaces in the small shopping center, and we would suggest looking for street parking as well. Since it s Sunday, meters will be free. **Important note: It s been brought to our attention that there are a few 1 hour parking signs around the venue, so as always, check parking signs carefully so you don t get a visit from a parking fairy.** We have had good luck parking on the east side of Hazeltine, just south of Burbank.
315 Views - 28/09/2021 Last update

Paper Hero's Games
14109 Burbank Boulevard, Los Angeles, United States
---
Are you an event organizer?
Create events for free. They will be immediately recommended to interested users.
Create event
Nearby hotels and apartments
14109 Burbank Boulevard, Los Angeles, United States
---
Paper Hero's Games
14109 Burbank Boulevard, Los Angeles, United States
Event from
meetup.com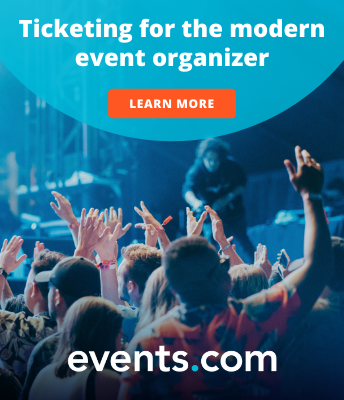 ---
---
Are you an event organizer?
Create events for free. They will be immediately recommended to interested users.
Create event
Van Nuys

›