EyeHateGod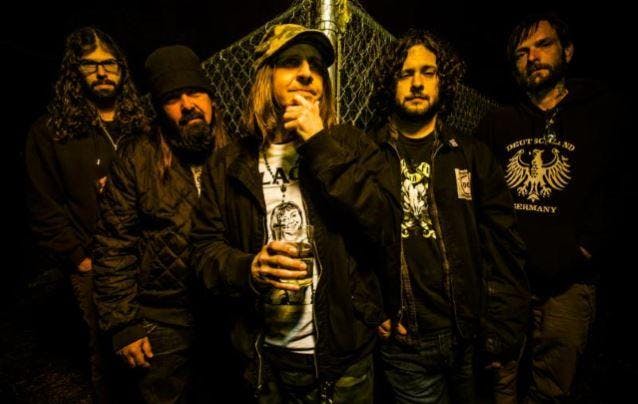 Image from eventbrite.com
Wednesday 23 October 2019
---
KISW (99.9 FM) Metal Shop & El Corazon Present From The Elementary To The Penitentiary Tour featuring EyeHateGod, Negative Approach and

EYEHATEGOD
Sludge band from Louisiana known for their misanthropic lyrics and endless troubles with law and drugs. They broke up in 2000, but reformed 5 years later. Lead singer Mike Williams was arrested in 2005, following the aftermath of hurricane Katrina, but with the help of supporters was released in December of that same year.

On August 23, 2013 the band's drummer Joey LaCaze died from respiratory failure, aged 42.

Mike Williams - Vocals

Jimmy Bower - Guitar

Brian Patton - Guitar

Aaron Hill - Drums

Gary Mader - Bass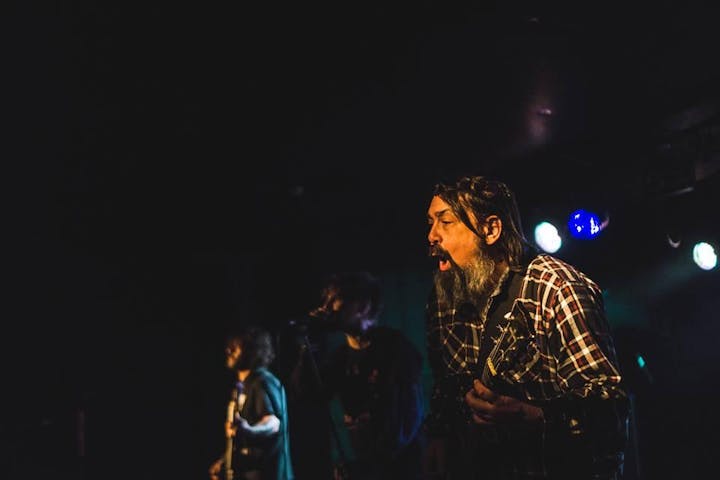 NEGATIVE APPROACH
Negative Approach, from Detroit, Michigan, were one of the early hardcore bands in the Midwest. Pioneers of a brutal, nihilistic, and angry style of punk, they are regarded by many as "the greatest hardcore band ever." It's certainly a bold statement, but one that is also difficult to dispute...

Formed in 1981, the original lineup featured John Brannon on vocals, Rob McCullough on guitar, one Pete Zelewski on bass (soon replaced by Rob's brother Graham), and a drummer known to the general public only as Zuheir (who was also replaced early on, by O.P. Moore). Negative Approach drew their influences from Michigan's punk forefathers, the Stooges, and the English Oi scene, as well as contemporary American hardcore bands such as Black Flag, Minor Threat, and the Necros. The band recorded a track for Process of Elimination, Touch & Go's 1981 compilation EP, and accompanied fellow midwesterners the Necros on an east coast tour to promote the record. In 1982 the band released a 10 song 7" EP, and the following year released the Tied Down LP. Both records are pure expressions of anger and frustration, lead by Brannon's bellicose vocals and backed by tight bursts of hardcore fury. When asked what he wrote his songs about, Brannon replied simply, "People I hate."

Negative Approach broke up in 1984, and Brannon continued on with the explicitly non-hardcore Laughing Hyenas, who put out several albums on Touch & Go. He now has a new band called Easy Action. In the '90s, Touch & Go reissued all the Negative Approach stuff on one CD (plus a bunch of badly recorded live stuff), so people won't have to break the bank to hear these essential records.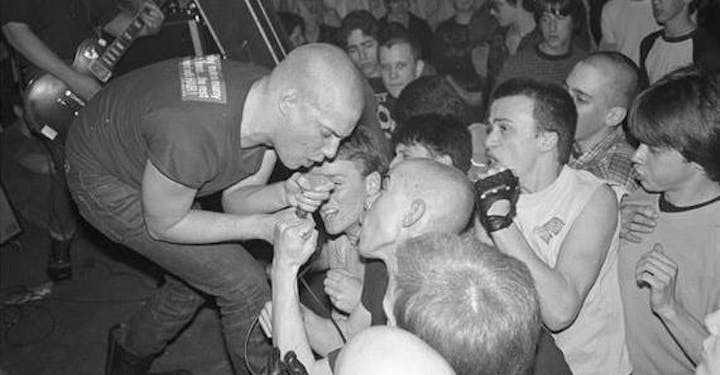 SHEER TERROR
American hardcore punk band from New York City, United States. The band was one of the first to combine elements of heavy metal with a hardcore punk base. They formed in 1984 and stayed together until 1998 with numerous lineup changes and shifts in musical style. In mid-2004 they came together for a few reunion shows and in 2010 they reunited again with a new line-up include vocalist Paul Bearer as the only founding member.
In 2014 after 18 years they will release their 6th full length album.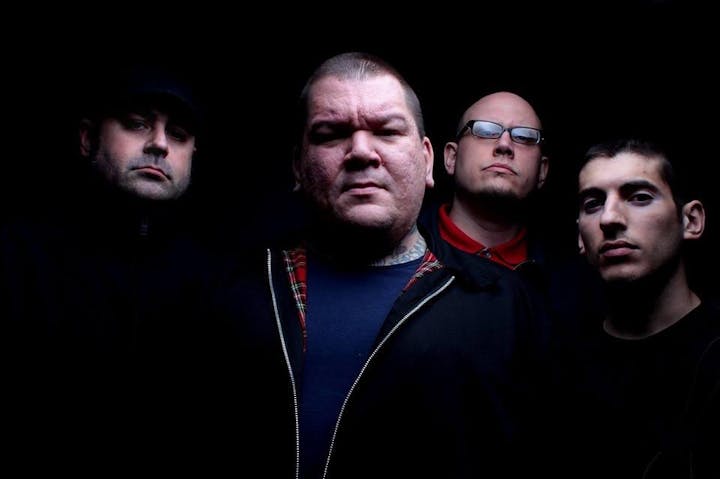 FINAL CONFLICT
Final Conflict is a California hardcore punk band founded in 1983 by guitarist Jeff Harp. Sometimes mislabeled as "peace punk" due to their anti-war, anti-authoritarian lyrics. Musically Final Conflict are equal parts Discharge/Crucifix meets Black Sabbath and Motorhead. In the early 80's the bands original demo tape was a favorite amongst tape traders, with not just punks but metalheads making them one of the first bands to be part of the genre called "crossover". Due to lack of touring the band never really achieved status like their peers but they still regularly play and release material 30 years on.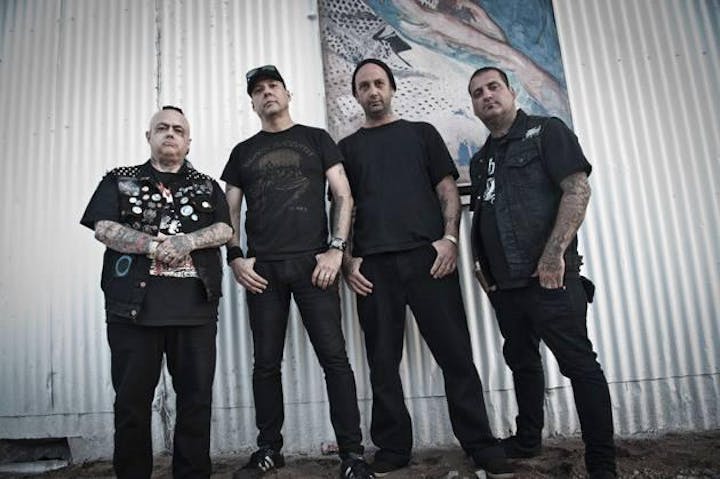 THE ACCUSED AD
If you like hardcore and metal. You have a warm spot for good old days. You probably liked the Accused from Seattle. Considered to be one of the top ten crossover bands of the 80's. With just one original member the real accused is still plugging along. But the rest of the guys from the band still wanted to play the old songs. So what did they do? Formed the accused AD (formerly known as martha's revenge),
This time around the accused AD will be playing songs off of the Combat Records Release "More fun than an open casket funeral". To commemorate the 30 year anniversary of the release.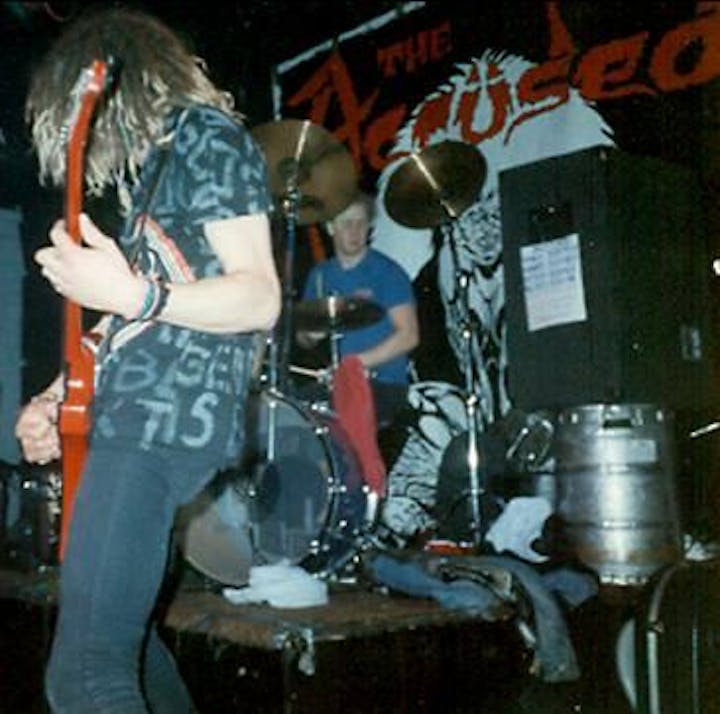 HEIRESS
Heiress is an American rock band from Seattle, Washington featuring former members of Himsa, Undertow, Jough Dawn Baker and Shift. The group performs a blend of hardcore punk and atmospheric post-metal.

Heiress formed in Seattle, Washington in 2006 originally with vocalist Adam Paysse, the co-founder of Rome Plow Records. In December 2008 John Pettibone, formerly of many Seattle-area bands including Himsa and Undertow, took over Paysse's place as lead vocalist. With this lineup, Heiress recorded a five-song self-titled EP that was self-released by the band in 2009.

In 2010, Heiress signed to Deathwish Inc., an independent hardcore record label that was co-founded by Jacob Bannon of Converge. The group's first release through the label was a split 7" with Narrows.

In mid 2011, Jack Endino (Nirvana, Mudhoney) produced and engineered new Heiress tracks at Soundhouse Studios. Endino also remixed two previously recorded Heiress songs which were released as the "Naysayer" ep in 2012. The single featured artwork by Demian Johnston, who previously played with Pettibone in Undertow and Nineironspitfire, and was positively received by Alternative Press. Ten of the remaining tracks from this session became Heiress' full-length debut album titled Early Frost, released in early 2013 and which received an 8/10 rating from Decibal magazine.

Their second album was recorded with Tad Doyle and is scheduled to be released in February of 2015. Heiress are currently tracking a third album with producer Matt Bayles to follow in 2015.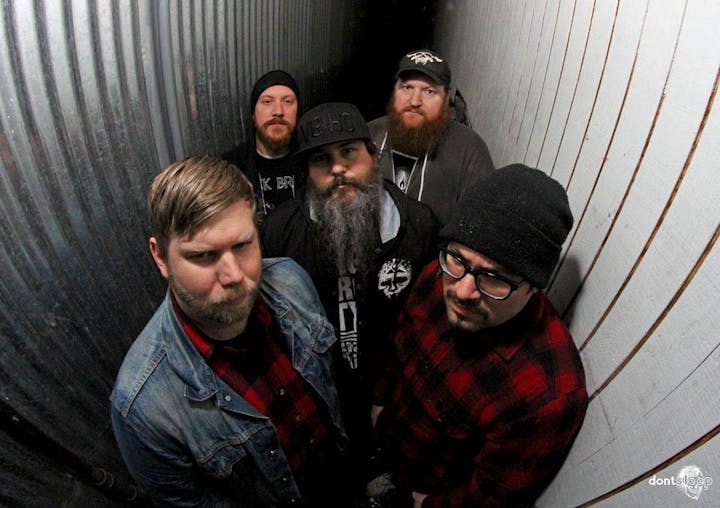 69 Views - 24/10/2019 Last update
El Corazon
109 Eastlake Ave East, Seattle, 98109, WA, United States
---
Are you an event organizer?
Create events for free. They will be immediately recommended to interested users.
Create event
Nearby hotels and apartments
109 Eastlake Ave East, Seattle, 98109, WA, United States
---
---
El Corazon
109 Eastlake Ave East, Seattle, 98109, WA, United States
Event from
eventbrite.com
---
---
Are you an event organizer?
Create events for free. They will be immediately recommended to interested users.
Create event
Seattle

›