Entrepreneurship Certificate Program-Winter 2019 (8 week program)
Tuesday 15 January 2019 2:00 PM Tuesday 5 March 2019 4:00 PM
Save
Saved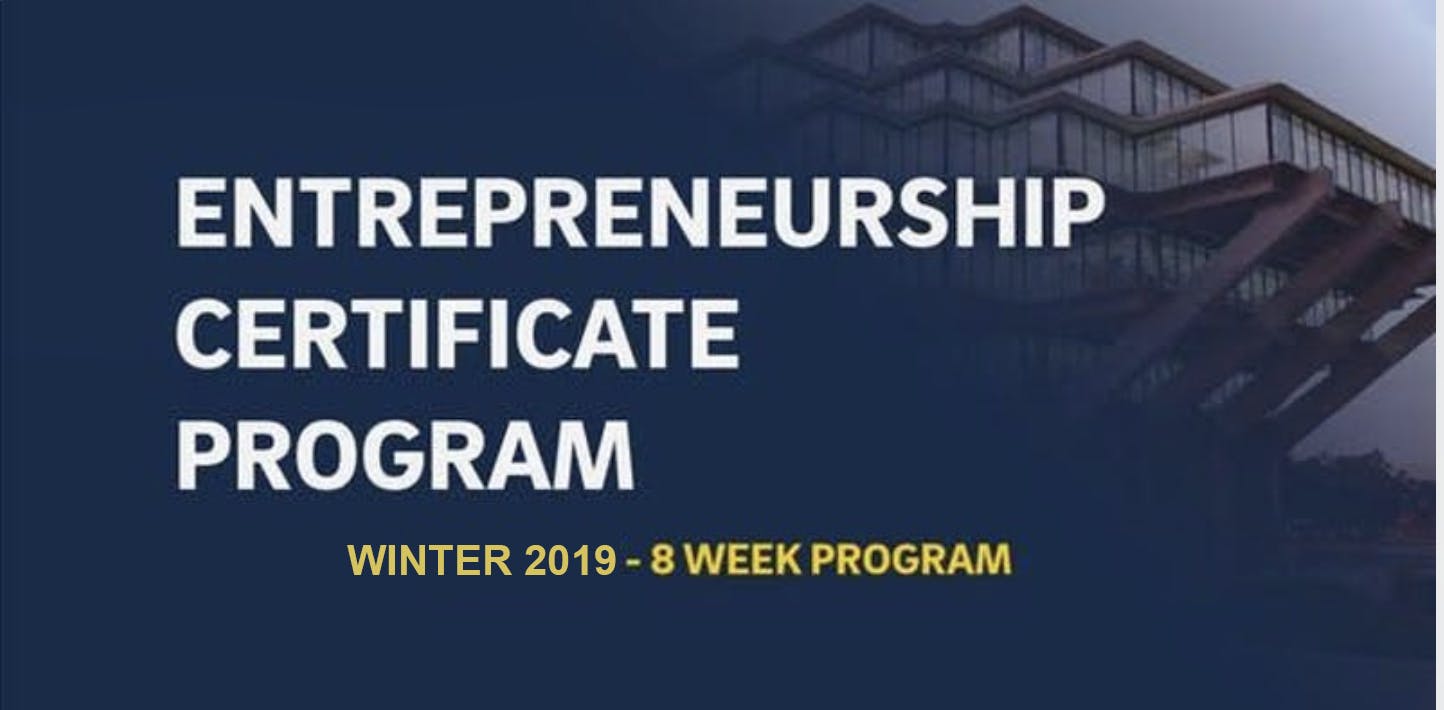 Entrepreneurship Certificate Program (Winter 2019)

Helping you prepare for 21st century jobs, UC San Diego innovation and entrepreneur groups have teamed together to deliver this timely series. Learn about the basic elements when developing an idea and starting a business. The program is CCR-approved, you must complete at least 6 sessions for CCR credit, applicable to students. The general public can receive a certificate for attending 6 out of the 8 sessions. Winter 2019 schedule is below and all the sessions will be  Tuesday afternoons. 
LOCATION: Career Center Horizon Room, UC San Diego 
Dates: all sessions are from 2:00pm - 4:00pm in the Horizon Room

January 15, 2019:  Ideation/Telling your Story
January 22, 2019: Business Model Generation
January 29, 2019: Customer and Market Development 
February 5, 2019: Financing Your Startup
February 12, 2019: Social Enterprises
February 19, 2019: Building Your Team
February 26, 2019: Application of 'Business Model Canvas' Presentations
March 5, 2019: Student presentations
Location maplink: here 
Walking directions from Gilman Parking Structure to Horizon Room: here

To be eligible for the Co Curricular Credit, students must attend 6 classes. 
Questions? Email: innovation@ucsd.edu
Nearby hotels and apartments
UC San Diego Career Center
Horizon Room , La Jolla, 92037, CA, United States
UC San Diego Career Center
Horizon Room , La Jolla, 92037, CA, United States